With no annual fee, the Ink Cash Business Card helps small business owners earn cash rewards fast thanks to an introductory cash back offer. Bonus rewards categories and an introductory 0% APR on balance transfers and purchases for 12 months to sweeten the deal even more. The Ink Cash by Chase is a great bet for small businesses that plan on using their credit card within the US and want the simplicity of cash rewards.
Overall Score

4.3

---

Rewards

4.5

Fees

4.5

Benefits

4.0
5-point scale (the higher, the better)
---
Pros and Cons
$200 cash bonus offer
Gas and dining rewards
2% cash back on gas and dining only on first $25000
3% foreign transaction fee
---
Bottom Line
Excellent cash back rewards card for small business
If you're a small business owner who'd rather enhance cash flow than watch your mileage points grow, the Chase Ink Cash Business Card is one of the best no-annual-fee business credit cards you can own.
Pros
There are several benefits that make this card a good pick for many companies:
$200 cash back bonus: Cardholders earn $200 cash back after they spend $3,000 in the first 3 months from account opening.
Cash back: Cardholders earn 1% cash back on an unlimited number of eligible business purchases.
Earn even more with dining and gas rewards: Cardholders earn 2% cash back on the first $25,000 spent in combined purchases at gas stations and restaurants each account anniversary year. This is perfect for businesses that entertain clients or have employees on the road.
Maximize your cash potential with office rewards: The cash back potential grows even more when cardholders use their Ink Cash card to pay for office expenses. Cardholders earn 5% cash back on the first $25,000 spent in combined purchases at office supply stores and on cellular phone, landline, internet and cable TV services each account anniversary year.
0% intro APR: This card offers a 0% introductory rate on purchases and balance transfers for the first 12 months. After that, the variable APR will be 13.24%.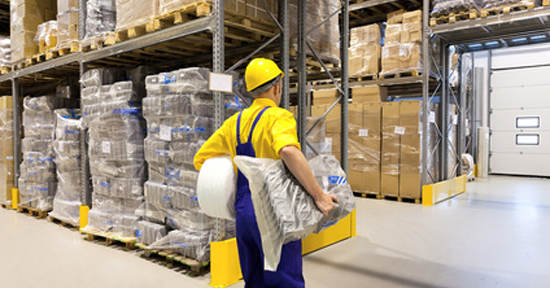 There are some other notable features of the Ink Cash business credit card. First, the card offers zero fraud liability, so cardholders will never have to pay for unauthorized charges. Businesses are also able to obtain additional no annual fee cards for employees. You can customize spending limits on a per card basis, giving you more control.
Other features include purchase protection, extended warranty protection, and travel accident insurance.
In addition to these benefits, cardholders receive free monthly statements and quarterly management reports in which expenses are itemized and categorized, which makes it easier to track spending.
Cons
There are some drawbacks that business owners should be aware of before they apply for this card.
The 2% cash back on gas and dining is only on first $25000. If you spend more than $25000 a year in combined purchases on gas and dining, you might want to compare your options.
The card has a foreign exchange transaction fee of 3% of the amount of each transaction, which you should be aware of if your employees will be traveling internationally.
Bottom Line
Small business owners looking to earn cash back without paying an annual fee should seriously consider the Ink Cash Business Card from Chase. Higher-spending businesses or companies who send employees abroad would be more interested in a card offering more benefits in exchange for an annual fee.
To see how the Ink Cash card stacks up to the Ink Plus credit card, see our comparison page.
Next Step: View the issuer's official application, terms, and details