Best Family Innovations You're Missing Out On
---
Managing family life doesn't have to be hard. Connect with the winners of the CreditDonkey Best Family Innovation award to make family life easier.
Top Family Innovations
Once you have your first baby, one aspect of your life gets shorter and shorter as baby grows - time. Time is so hard to come by when you're doing your best to be a loving, caring parent while also managing your household and the family as a whole (not to mention working and taking care of yourself).
Need a helping hand? Smart, innovative companies have risen to the challenge of helping parents with new apps and services that make family management easier and saving time possible. Whether you need to rein in your child's screen time, find a local service provider to take care of your house, or improve how you organize family memories, you'll find what you need on this list.
We've already saved you some time by narrowing down the crowded list of family-focused innovative companies vying for your attention. At CreditDonkey, we believe comparison shopping is a sure method for saving and spending money wisely, and we believe these companies can help you keep your family budget in check - they make it easier for parents to pick out service providers and decide how their family spends their time.
Check out this list of the very best in family innovations.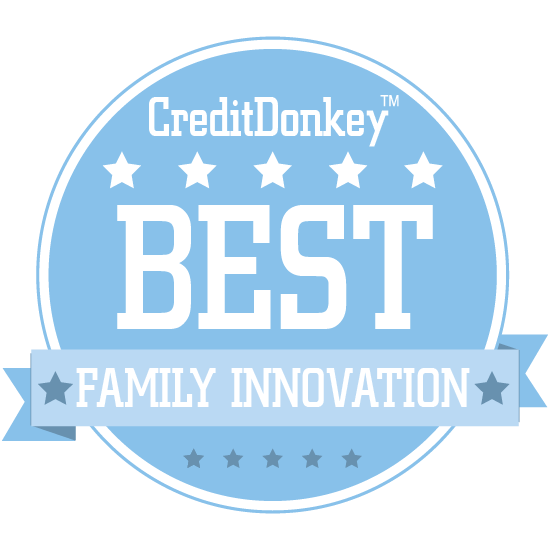 Best Family Innovation

© CreditDonkey
Note: This website is made possible through financial relationships with some of the products and services mentioned on this site. We may receive compensation if you shop through links in our content. You do not have to use our links, but you help support CreditDonkey if you do.
Read Next: