Study: Best Small Cities for College Grads 2013
Smaller Is Better: Best Metropolitan Areas for Post-College Life
---
Many people straight out of college want to head to New York, San Francisco, or Chicago to enjoy the big-city excitement during their 20s. But for some, a smaller, more manageable city with strong job opportunities is a better fit for their lifestyle.
Study Methodology
Looking at metropolitan areas with populations between 400,000 and 1 million, we considered three factors that affect the attractiveness of a location for a new college graduate:
Median income

The local wage premium for a college degree

Cost of living
We started out considering the one factor that most people care about when starting their career: how much workers make in each area. These figures, based on data from the U.S. Bureau of Labor Statistics, offer a sense of what local employers are likely to look at as a reasonable wage. The average median income for the areas we looked at is $41,625.
Next, we considered the local wage premium for a college degree, based on U.S. Census Bureau data. This shows how a bachelor's degree boosts earning power compared with a high school diploma alone. The average for this stat among the places we considered was 69 percent.
Last, we factored in the spending side of the equation, using the cost of living index compiled by the Council for Community and Economic Research, which shows how pricy it is to pay for basics, like rent and food, in various urban areas. The average number was 100.6 (lower is better).
1. Oxnard-Thousand Oaks-Ventura, CA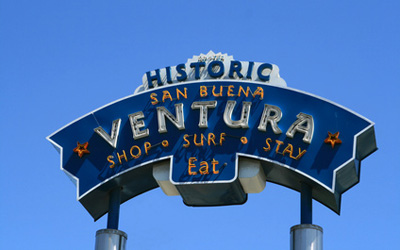 Ventura, California
Median Income: $48,770

College Premium: 123%

Cost of Living: 136.4*
This area, close to Los Angeles, has the largest college premium for wages. People holding a bachelor's degree can expect to earn well over double what they would if they hadn't gone further than high school. The median income is also well above average. On the other hand, the area's cost of living is definitely high, so new graduates might want to nail down a good-paying job here before making the move.
2. Bridgeport-Stamford-Norwalk, CT
Median Income: $60,720

College Premium: 104.2%

Cost of Living: 122.1*
This part of Connecticut is number one among the areas we considered for median income, and jobs for college graduates pay more than twice as much as positions that require just a high school diploma. As with the Oxnard area, this isn't a bargain city, but if graduates can find a job here, they're likely to have plenty of cash in their pockets to handle the higher expenses. This area is also quite close to New York City, which makes it a good choice for those who like urban attractions but not day-to-day big city life.
3. Bakersfield-Delano, CA
Median Income: $44,150

College Premium: 108%

Cost of Living: 103.4
About halfway between Fresno and Los Angeles, Bakersfield and Delano are relatively high-paying cities where a college degree pays off big time. As with the two previous cities on our list, bachelor's degree holders can make more than twice as much as high school grads. And the cost of living is considerably more reasonable than in either the Oxnard or Bridgeport areas.
4. Poughkeepsie-Newburgh-Middletown, NY
Median Income: $47,070

College Premium: 76%

Cost of Living: 108.1*
This part of New York offers good-paying jobs and a cost of living that's not too much higher than the national average. The premium for a college degree isn't as high as it is in some other cities on the list, either, but the strong overall income levels suggest newcomers won't be disappointed in their paychecks. Like Bridgeport, this area is also nearly a neighbor of New York City, providing good access to many interesting day-trip destinations.
5. Palm Bay-Melbourne-Titusville, FL
Median Income: $43,570

College Premium: 99%

Cost of Living: 97.8*
College graduates who have fond memories of a spring break in the Florida sun might find this area, right on the state's coast, an appealing post-college place to live. If so, they can expect to be rewarded with pay that's nearly twice as much for college graduates as for their less-educated counterparts. This area also has an above-average median income and a below-average cost of living.
6. Dayton, OH
Median Income: $43,800

College Premium: 85.8%

Cost of Living: 91.4
The Midwest has a reputation for being more down-to-earth than the big coastal cities, and Dayton doesn't disappoint when it comes to cost of living, which is well below average. Yet it also offers strong income levels and a significant financial reward for college graduates.
7. Worcester, MA
Median Income: $41,260

College Premium: 56.1%

Cost of Living: 91.8
Not far from Boston, but much, much less expensive, Worcester has a median income that's about average for the cities we looked at, but residents can expect to save more of their money thanks to a fairly low cost of living. The area's employers also pay a premium of 56 percent to college graduates compared with high school grads.
8. Raleigh-Cary, NC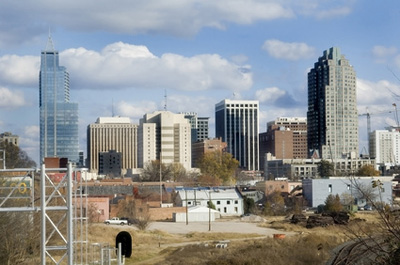 Raleigh, North Carolina
Median Income: $45,880

College Premium: 75.9%

Cost of Living: 98.2
In one of the more bustling states in the South, the Raleigh-Cary area has an above-average median income and a below-average cost of living. Combine that with a strong wage premium for bachelor's degree holders, and it's an area that could easily attract new graduates from all over the country.
9. Hartford-West Hartford-East Hartford, CT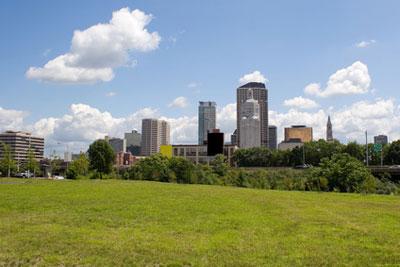 Hartford, Connecticut
Median Income: $54,290

College Premium: 72.8%

Cost of Living: 121.8
The Hartford area has some of the same attractions as Bridgeport's with an extremely strong median income and an above-average premium for college graduates. This area is home to a significant amount of financial services firms, increasing the likelihood that graduates with certain degrees can land a lucrative position. Its cost of living is definitely high, but that's likely to be worth it to those who can snag a good job.
10. Tucson, AZ
Tucson, Arizona
Median Income: $42,530

College Premium: 92.8%

Cost of Living: 96.5
The only Southwestern city on our list, Tucson is quite strong on all three of our measures. It has a significantly above-average wage premium for college graduates, a solid median income, and a below-average cost of living. For anyone who likes the idea of living in the midst of mountains and wide-open landscapes — not to mention an easy drive to the Mexican border — this is definitely somewhere to consider.
---
Of course, the places people choose to live after college depend on a whole range of factors, from the industry you want to work in to where your friends are headed. Still, this study can serve as a reminder that opportunities may lie in places that might not seem obvious at first. For many, it's good to keep all options open.
No matter where you end up for your first residence after college, you need to remain money savvy and make every dollar count. Check out the CreditDonkey guide to Life After College for some helpful ideas.
Here are the sources we used to compile this study:
*Cost of living was unavailable for these areas, so nearby cities' data was used instead.
Livia Gershon is a contributing writer at CreditDonkey, a credit card comparison and reviews website. Write to Livia Gershon at livia@creditdonkey.com. Follow us on Twitter and Facebook for our latest posts.
Note: This website is made possible through financial relationships with some of the products and services mentioned on this site. We may receive compensation if you shop through links in our content. You do not have to use our links, but you help support CreditDonkey if you do.