Why Vida Might Just Be the Best Health App Ever
---
Vida Health offers personalized health coaching through an app. But can it help you reach your goals? Read this to learn the pros and cons of Vida.
Health and Fitness
Health and fitness is big business. One look at any app store's offerings will tell you that. Between Fitbit, Garmin, Runkeeper, Aaptiv, Sweatcoin, and the thousands of other popular health and fitness apps on the market, most people who are looking hard enough can find something that works for them.
But even then, you're mostly on your own when it comes to reaching your goals, accountable only to yourself. Worse, you're still stuck within the parameters of each individual app's function.
Luckily, there's an app out there that can fill the void for those looking for customization and accountability in their health and fitness apps. It's called Vida, and its innovative personal coaching system has been getting results for its users since its launch.
How Does It Work?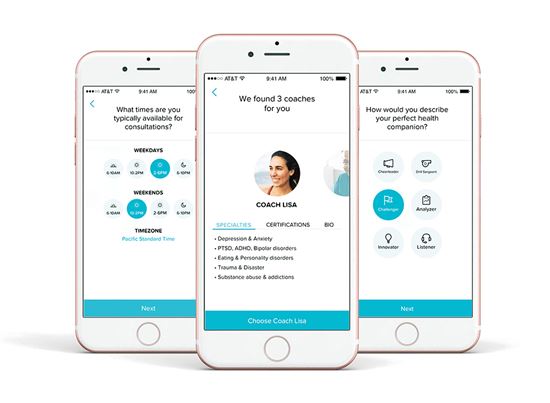 Screenshots Courtesy of Vida
When it comes to health and fitness, every person has different needs. That's why one-size-fits-all apps can be so frustrating for many people.
Vida, on the other hand, is entirely personalized.
Did you know: Vida handpicks real coaches and health experts from all across the United States, then pair their users with the professionals that best match the user's needs and goals. This allows Vida subscribers to receive personalized care and attention in between their doctor visits and work toward their overall health goals each and every day with accountability to a coach.

When you first boot up the Vida app, you'll be guided through a series of questions.
First, you'll pick your health goals.

Do you want help managing diabetes? Tips for managing stress or depression? Encouragement for breaking an addiction to sugar? Assistance with quitting smoking? Maybe you just want to lose a little weight and get fit? Whatever your goals, Vida has coaches who can help you with them. Just select your goal, and you'll be taken to the next option.

When it comes to picking a coach, Vida gives users a bit more freedom than you might expect.

Perhaps you work harder with a drill sergeant-style coach, or maybe a cheerleader type is more up your alley. Maybe you want someone who will challenge you to improve each day, or someone who will analyze your performance and provide recommendations for next steps.

Whatever your preference, you can choose it from Vida's options and you'll shortly be presented with a list of potential coaches. Select the one with the credentials and bio that most appeal to you, and you'll be off and running with Vida.

It starts with a consultation with your coach in which you'll set your daily and weekly goals.

From there, you can text with your coach via the Vida app as much or as little as you want to in between your weekly video call check-ins. Your coach will help you reach your goals, set new ones, and overcome challenges on your path to reaching each one.

These coaches are nurses, nutritionists, personal trainers, diabetes educators, and other health professionals with the experience needed to help you improve.
Easy and Convenient Accountability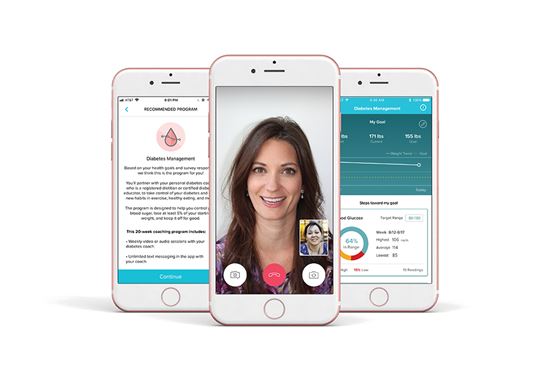 Screenshots Courtesy of Vida
Using Vida is like having a health coach in your pocket at all times. They'll text you encouragement and answer your questions in a timely manner. When you first start using Vida, you can fill in the times of day in which you're most likely to be available, and Vida's coaches will contact you to check in and provide encouragement during those times. At every step, Vida makes it easy for you to set and achieve your health and fitness goals in your own way, on your own time, with a little help from a great coach.
In addition, Vida's app pairs with most health and fitness trackers, making it a breeze to share your data with your coach. Whether you use a tracker like Fitbit or apps like Apple Health or Runkeeper, you can connect Vida to them so your coach can monitor your activity. If you're falling short of your goals, your coach will reach out to you to talk about it.
This makes accountability easier than ever before: no longer will you have to report your own data, because your apps will do all the work for you. If you're slacking, you won't have to tell your coach because they'll already know. They can then help you find the solution and get back on track.
Vida is affordable for a service that offers personal advice and plans from health and fitness professionals. Users can get a free week to test the app out, and if they choose to continue, can select from subscription plans of one, three, or twelve months. None of them will break the bank, either, and are entirely worth it if you use the app regularly.

Great for Work, Too
Vida is also a popular platform for employers looking to improve their employees' well-being. For instance, did you know that one in three employees at the average enterprise have a chronic physical condition, while one in four have a mental health condition? Vida is an affordable way for a company to provide convenient, personalized, and continuous care for them and for any other employee that can benefit.
Vida uses insurance claims, biometric data, and health risk assessment data to target the employees that will most benefit from their services, and then provides them with the care they need.
Even better, employers only pay for Vida's services if employees remain enrolled and engaged and keep showing their coaches results. By offering Vida as a continuous care option for employees, enterprises can build a happier, healthier employee population.

What's the Catch?
Vida is a high-quality, affordable, and innovative service, but like any health and fitness program, it only works if users remain engaged. If you have a tendency to dismiss notifications on your phone without looking at them, you might not be able to work toward your goals with your coach as intended.
Keep in mind: users must know what they're looking for when they sign up; if you don't have a specific goal in mind, the app will have a difficult time pairing you with the right coach.

If you sign up for Vida with a clear goal in mind and remain engaged with it and with your coach, it will work as intended. Your coach will help you achieve your short-term goals each day and week, and help you set and reach long-term goals over the months to come.
About the Company
Vida's co-founder and CEO is Stephanie Tilenius, an entrepreneur who has built several products, platforms, and businesses from scratch.
Prior to helping create Vida, she was a VP of Commerce and Payments with Google and SVP with eBay and PayPal. In addition, she founded the online pharmacy and disease management company Planetrx.com and serves on the Boards of Coach, Seagate, and Tradesy, making her well-versed in the software, technology and health services industries.
Write to Jake Mitchell at feedback@creditdonkey.com. Follow us on Twitter and Facebook for our latest posts.
Read Next: