Best Parenting Blogs: Top Influential Views
---
Looking for parenting wisdom and someone you can relate to? The Winners of the CreditDonkey Best Parenting Blogs Award can help.

Best Parenting Blog

© CreditDonkey
Top Parenting Blogs and Resources
If only children came with their own handbooks. The next best thing is access to the latest information from people just like you - parents who are figuring out as they go and sharing what they learn at every step. The Best Parenting Blogs each have their own perspective on how mommies, daddies, and guardians make their way through the kid-raising landscape these days.
On this list you'll find practical tips about food and family budgets, ideas on how to handle certain situations, and inspiration for raising your kids the best way possible - whichever way you think is right. No matter what stage your tot is at - baby, preschool or even the teen years - you'll find some blogs you'll want to add to your routine.
In fact, new parenting blogs are popping up by the day; mommy bloggers aren't the only ones typing with one hand while feeding a baby with another. Fathers have joined the blogging club too, which adds to the amount of blogs you'd have to search through to find the ones worth your time. We're saving you the search by presenting this definitive list of the best parenting blogs.
At CreditDonkey, we know what adding to your family does to your credit card statements - like children, they grow quickly. When you have access to smart resources and parenting advice, you're more likely to spend wisely and have money left over for the important things, like quality time with your kids and, hopefully, 529 accounts.
Read on. By following the blogs below, you'll feel more confident in your parenting abilities in no time.
Related: Best Baby Products for New Parents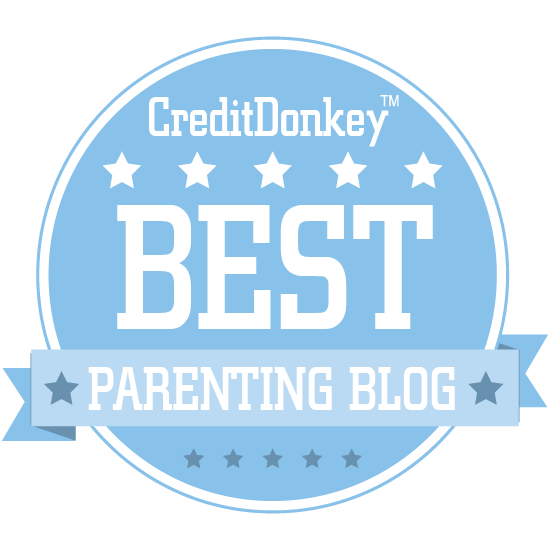 Best Parenting Blog

© CreditDonkey
Note: This website is made possible through financial relationships with some of the products and services mentioned on this site. We may receive compensation if you shop through links in our content. You do not have to use our links, but you help support CreditDonkey if you do.
Read Next: