Best in Health and Wellness: Top Experts
---
Winners of the CreditDonkey Best in Health and Wellness award have been announced. Be on the road to a better you with these products and services.

Best in Health and Wellness

© CreditDonkey
Top Health and Wellness Companies You Cannot Miss
With the daily stresses of life, we often forget to take care of ourselves. How many times have we used "too busy" as an excuse to grab fast food or not exercise?
At CreditDonkey, we're all about helping you achieve the best financial life possible. But it also starts with taking care of your mind and body. Investing in yourself is just as important. If you don't feel good about yourself, it affects other areas of your life too.
If you're feeling in a rut, it's never too late to make a change, luckily. And you don't have to do it alone. We have chosen the very best health and wellness apps and services that will help you live a healthier lifestyle. Whether you're looking to eat better, reduce stress, kick addiction, or exercise more, you'll find something on the list. And most importantly, they make getting healthy easier and more fun, so you can stay on track.
Read on to see our winners in health and wellness. It's time to start living your best life. No more excuses.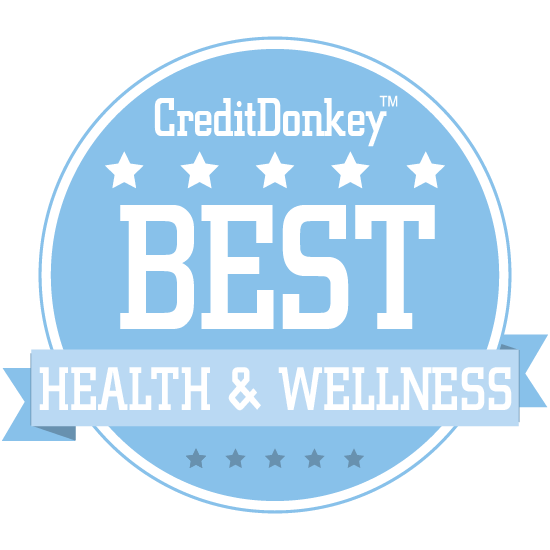 Best in Health and Wellness

© CreditDonkey
Note: This website is made possible through financial relationships with some of the products and services mentioned on this site. We may receive compensation if you shop through links in our content. You do not have to use our links, but you help support CreditDonkey if you do.
Read Next: