Best Parenting Essentials You're Missing Out On
---
Ready to enter the world of diapers and babydom? Winners of the CreditDonkey Best Parenting Essentials Award can prepare you for parenthood, with all the resources you need.

Best in Parenting

© CreditDonkey
Top Parenting Resources You Should Not Ignore
Nothing stays the same when you bring kids into your life. Just when you think you've got the hang of it, something changes. With every milestone, parents need to adjust to a new way of meeting their child's needs - whether it's finding the perfect stroller, searching for a weekday caregiver, or passing on your love of reading to your little one. You need to constantly be thinking about the next step, so you can meet the needs of your children.
Of course, everyone seems to be an advice-giver when it comes to raising younger people. You can ignore them when you have access to the greatest resources and apps the parenting sphere has to offer. That's why we came up with this list of the very best parenting innovators that offer useful tools and practical ways to stay on top of parenting challenges every step of the way.
At CreditDonkey, we know how pricey parenting can be - credit card statements after overwhelming trips to the big-box baby-supply can be painful, especially if you made some unwise buying decisions. These innovators will help you tread carefully before you make your parenting-related purchases, by making it easy to know the right camps, products, and teaching tools for your children.
Read on. There's something for everyone on this list, from the bun-in-the-oven parents to the families of four that need some guidance when they're on the move.
Best of luck with whatever milestone is next!
Related: Best Baby Products for New Parents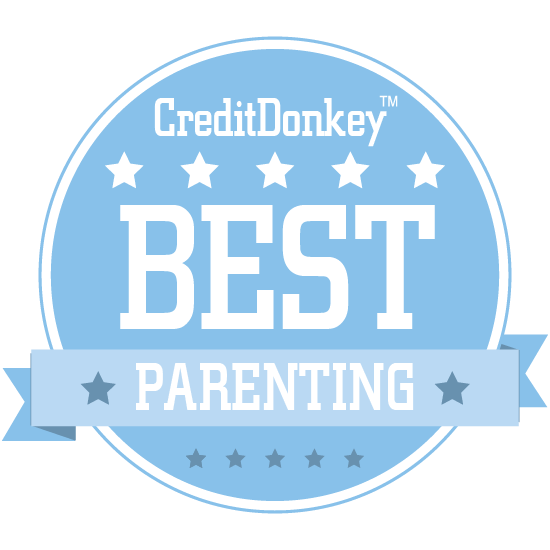 Best in Parenting

© CreditDonkey
Note: This website is made possible through financial relationships with some of the products and services mentioned on this site. We may receive compensation if you shop through links in our content. You do not have to use our links, but you help support CreditDonkey if you do.
Read Next: