Best
Home Makeover

Blogs:

Top Influential Views
---
Winners of the CreditDonkey Best Home Makeover Blogs have been announced. Whether you're skittish around a screwdriver or you'd never shy away from a demolition, you'll find blogs here that you'll want to add to your must-follow list.

© CreditDonkey
Top Home Makeover Blogs
Get insider tips, in-depth tutorials, and practical inspiration with the best home makeover blogs amid the many, many websites that cover this topic. These bloggers hit the nail on the head with their advice and commentary.
Any home-improvement project can take a massive hit to your wallet, and the folks at personal finance website CreditDonkey are always exploring how to protect where your money goes. The best home makeover blogs will help you take charge of fixing up and maintaining your home—and they don't let you waste money.
Protect the investment you've made in your home. Stay on top of the latest home and garden trends and follow the pros who are freely sharing their know-how and experiences so that you can confidently get out your hammer and nails or know where to look when it comes time to hire a contractor.

Best Home Makeover Blog © CreditDonkey
The Kitchn
From refrigerator care to cooking tips to the best appliances, The Kitchn is your kitchen resource.

Why The Kitchn is a Top Home Makeover Blog: Anyone who wants to get the most use out of their kitchen, whether it's through DIY improvements or great recipes, is going to love this blog.

Read: Weekend Dessert Recipe: Frozen Chocolate Oreo Ice Cream Cake


Bob Vila
Bob Vila's website is a must for DIY-lovers and homeowners of all stripes, thanks to its wide variety of lawn, garden, and home tips and tricks.

Why Bob Vila is a Top Home Makeover Blog: Whether you're trying to rid your home of pests or you're looking for the latest power tools, you'll find all the info you're looking for here.

Unclutterer


Unclutterer is all about helping homeowners keep their spaces neat and tidy, with plenty of tips for organization, cutting down on clutter, and more.

Why Unclutterer is a Top Home Makeover Blog: Folks who wish their homes were a little more organized, as well as those who want to get rid of some of their things but don't know where to start, will learn a lot from this blog.

Read: 10 things you can do right now to be more organized
Follow @unclutterer

The Shabby Nest


The Shabby Nest is the work of one interior designer by profession, who showcases her stunning room revamps on her blog.

Why The Shabby Nest is a Top Home Makeover Blog: With plenty of advice, how-to's, and before-and-afters, this blog is packed with inspiration for those looking to overhaul a room.

Read: Making Our Homes Our Sanctuaries
Follow @TheShabbyNest

Nesting Place


Nesting Place is a blog that is all about updating and upgrading the home and embracing it, flaws and all.

Why Nesting Place is a Top Home Makeover Blog: This blog is for homeowners who are sick of waiting to buy the next house, and are ready to embrace and improve the one they're in right now.

Read: 5 Things People With Tidy Homes Don't Do
Follow @thenester

Funky Junk Interiors


Funky Junk is all about turning other people's trash into your treasure with upcycling DIYs and salvage projects.

Why Funky Junk Interiors is a Top Home Makeover Blog: Just because something is old doesn't mean it can't be new again, and if you're a DIY enthusiast who loves to save money by using old materials, this blog is for you!

Read: How to make a reclaimed wood Love rope sign
Follow @FunkyJunkDonna

Today's Homeowner

From seasonal maintenance to DIY improvement projects, Today's Homeowner is packed with useful tutorials to help you keep your home in great shape.

Why Today's Homeowner is a Top Home Makeover Blog: This blog's simple, clear tutorials are perfect for homeowners who are looking to tackle smaller-scale improvement projects, both indoors and out.

Vintage Revival


Vintage Revivals goes in-depth on big projects, making over whole rooms from the ground up and documenting the process step by step on their blog.

Why Vintage Revival is a Top Home Makeover Blog: This blog was started by a homeowner who was afraid of interior design, and its in-depth looks at big projects are great for anyone who feels intimidated by home improvement and interior design.

Read: Laundry Room Makeover: Reveal
Follow @vintagerevivals

DIY Show Off


There's something about a home decorated with DIY accessories and decor that's a little more magical than average, and DIY Show Off is here to help you achieve that look for yourself.

Why DIY Show Off is a Top Home Makeover Blog: DIY projects ranging from tiny crafts to full room makeovers make this blog a must-read for any homeowner who's as budget conscious as they are style-conscious.

Read: DIY Essential Oil Infused Fall Room Spray
Follow @DIYShowOff

Gardenista


Your home's exterior should be just as chic as its interior, and Gardenista is here to help you make that happen.

Why Gardenista is a Top Home Makeover Blog: Anybody planning an outdoor overhaul for their patio, deck, or landscape will find a ton of great tips on this blog!

Read: 9 Garden Ideas to Steal from the Pilgrims
Follow @gardenista

The Peak of Chic
The Peak of Chic is all about vintage home interiors, packed with photos and inspiration for anyone who loves classically decadent homes.

Why The Peak of Chic is a Top Home Makeover Blog: If you're looking for vintage inspiration to create a classic look for your interior design, you'll love this blog's many photos from vintage magazines.

Read: Old World Weavers


Urban Gardens


Urban Gardens is a blog featuring how-to tutorials, inspiring ideas, and cool modern features for city-dwelling gardeners.

Why Urban Gardens is a Top Home Makeover Blog: Gardening in the city can be a difficult prospect, but this blog's advice will make it a whole lot easier and more fun.

Read: How to Design a Bug Hotel to Attract Beneficial Insects & Bees
Follow @urbangardens

Brooklyn Limestone


Brooklyn Limestone is a home improvement blog for city dwellers, and even features ideas for turning your urban backyard into a personal paradise.

Why Brooklyn Limestone is a Top Home Makeover Blog: This blog is tailor-made for home improvement lovers in the big city, especially those who don't quite know how to make the most of their awkwardly-sized urban backyards.

Read: Must Make: Narrow Vertical Garden Planter
Follow @MrsLimestone

iHeart Organizing


iHeart Organizing focuses on decluttering the home with innovative organization products and DIY tutorials.

Why iHeart Organizing is a Top Home Makeover Blog: Folks who love making their home clutter-free with everything in its place will love the organizational projects on this blog.

Read: Organizing Under the Kitchen Sink
Follow @IHeartOrganize

Garden Rant
Garden Rant is a take-no-prisoners blog for folks who want to make the most of their landscape and garden and don't mind a little sass with their advice.

Why Garden Rant is a Top Home Makeover Blog: If you want straightforward advice for making your landscape look its best, that's what Garden rant is all about.

The House of Smiths


House of Smiths is about all things happy and comforting, from recipes to cheerful and colorful decor DIYs.

Why The House of Smiths is a Top Home Makeover Blog: Homeowners who crave a splash of color in their home will love the DIY projects on this blog.

Read: Faux Barn Wood Painting DIY Tutorial!
Follow @houseofsmiths

Inspired by Charm


Inspired by Charm is a blog about all things interiors: DIY decor, furniture picks, style advice, and more!

Why Inspired by Charm is a Top Home Makeover Blog: Big room makeovers can be intimidating, but this blog's many projects and inspiring ideas will make the task a little less daunting.

Read: Recipes
Follow @inspiredbycharm

Dwell


Dwell showcases sleek and modern home renovations from all over the world.

Why Dwell is a Top Home Makeover Blog: Homeowners who know they want to renovate but still need some style ideas will find all the inspiration they need on this wide-ranging interior design blog.

Read: Renovation
Follow @dwell

How to Nest for Less


With DIY, decor, and home improvement projects for tight budgets, How to Nest for Less is all about creating your perfect home without draining your bank account.

Why How to Nest for Less is a Top Home Makeover Blog: Folks who love DIY projects and home improvement but don't have a ton of money to blow on them will appreciate this blog's budget-friendly approach.

Read: 20 Storage Organization Ideas
Follow @nestforless

Create-Celebrate-Explore


Tonya Staab's blog is a lifestyle blog for moms who want their home to be stylish and clutter free, despite their hectic lifestyles.

Why Create-Celebrate-Explore is a Top Home Makeover Blog: Busy moms will love Tonya's ""Five Minutes for Mom"" column, which provides tips on completing important tasks and home updates in just a few minutes a day.

Read: Peanut Butter Mousse Graveyard Cups
Follow @TonyaStaab

Charles & Hudson


Charles & Hudson is packed with reviews of the latest power tools, handy DIY tutorials, and more.

Why Charles & Hudson is a Top Home Makeover Blog: Lovers of home improvement projects will find new ways to tackle old projects on this blog, and may even find fixes to problems they didn't even know they had.

Read: How to Build Halloween Silhouettes For a Spooky Yard
Follow @charles_hudson

DIY Inspired


DIY Inspired is an award-winning blog with hundreds of tutorials on arts and crafts, upcycling used materials, and more.

Why DIY Inspired is a Top Home Makeover Blog: Weekend warriors who can never get enough projects to tackle will never run out of DIYs to keep them busy on this blog.

Read: DIY Paper Christmas Ornaments
Follow @DIYInspired

Build Blog


Build LLC is a blog for lovers of all things architecture, featuring articles on the latest trends in home design.

Why Build Blog is a Top Home Makeover Blog: Readers who are designing their own home or renovating their existing home's exterior will learn a ton about architectural trends by taking a look at this blog.

Read: Starvitecture is the New Starchitecture
Follow @buildllc

Rambling Renovators


Rambling Renovators features room, lawn, and deck makeovers, style and decor inspiration, and DIY tips aplenty.

Why Rambling Renovators is a Top Home Makeover Blog: Anyone who's planning a major renovation and wants to make sure their style choices are on point should take a look at the inspiration on this blog.

Read: The Love List
Follow @ramblingreno

Yellow Brick Home
Yellow Brick Home features in-depth DIY tutorials and room breakdowns from a Chicago couple making the most of their new home.

Why Yellow Brick Home is a Top Home Makeover Blog: With plenty of meaty, highly-detailed major DIY projects, this blog is great for those who want to build it all themselves.

Read: Kitchen! Done!


The Space Between


The Space Between follows one woman's quest to use scrap wood and streetside finds to update every surface in her home.

Why The Space Between is a Top Home Makeover Blog: Lovers of DIY projects using reclaimed wood and upcycled materials will get a lot of mileage out of the many projects featured on this blog.

Read: rest in peace my sweet Mico
Follow @karahs_space

Erin Spain


Erin Spain is a home decor expert, and her blog focuses on decorating, crafts, and DIY projects ranging from small accessories to furniture builds.

Why Erin Spain is a Top Home Makeover Blog: If you love smaller projects and crafts you can put together in a weekend, you'll find tons of great ideas to choose from on Erin's blog.

Read: The 20 Toy Rule: How We Decluttered Our Playroom & Simplified Our Life
Follow @erinspainblog

My Sweet Savannah

My Sweet Savannah is a blog dedicated to interior design, with a focus on DIY tips and tricks.

Why My Sweet Savannah is a Top Home Makeover Blog: Those who love to create their own style through DIY home projects will find plenty of ideas waiting for them on this blog.

Read: white done right


The Ugly Duckling House


The Ugle Duckling House is the chronicle of one first-time homeowner renovating her house, and all of the DIY and design tips and tricks she learns along the way.

Why The Ugly Duckling House is a Top Home Makeover Blog: Anyone tackling their own home improvement projects is sure to find this blog's advice, tips, and tricks absolutely indispensable.

Read: How to Hide an Air Conditioning Unit
Follow @uglyducklingDIY

Refunk My Junk


Refunk My Junk is all about taking old, worn furniture and other pieces from around your house and giving them stunning, stylish new life.

Why Refunk My Junk is a Top Home Makeover Blog: Anyone who loves a good DIY project and wants to make the most of their old, worn furniture should take a look at this blog.

Read: Salt Wash Finish on Furniture
Follow @refunkmyjunk

Old Town Home


Old Town Home is the diary of a husband and wife team who are updating and maintaining two century-plus old homes.

Why Old Town Home is a Top Home Makeover Blog: If you can't get enough practical DIY projects and fixes, you'll love this blog, which features everything from major renovations to small DIY fixes and maintenance hacks.

Read: Your Guide to Halloween in Old Town Alexandria
Follow @oldtownhome

HomeJelly


HomeJelly is a DIY blog packed with practical tips and hacks for your home, both inside and out.

Why HomeJelly is a Top Home Makeover Blog: Homeowners looking for a few shortcuts on home maintenance tasks, like weatherproofing and cleaning, will love the hacks and how-to's featured on this blog.

Read: HomeJelly's Skaie Knox Auditions for Hallmark Channel's Home and Family Show
Follow @homejelly

Young House Love


Young House Love began as the story of a husband and wife fixing up their first home, and three homes later they're still sharing their DIY and design tips.

Why Young House Love is a Top Home Makeover Blog: Featuring DIY projects of all shapes and sizes, from whole room redo's to simple decor updates, this blog is great for any enterprising do-it-yourselfer.

Read: Blogging FAQs
Follow @younghouselove

AM Dolce Vita
AM Dolce Vita documents the renovation of a house, letting readers in on the decision-making process and featuring DIY tutorials.

Why AM Dolce Vita is a Top Home Makeover Blog: Thanks to its in-depth approach to renovation, this blog is a must-read for anyone buying a fixer-upper and wondering what they're getting themselves into.

Read: Dining Room


Rosemary & Thyme

Rosemary & Thyme is a lifestyle blog created to expound upon the virtues of the simple life, be it small gatherings, dinner made from scratch, or tips for a more relaxing home.

Why Rosemary & Thyme is a Top Home Makeover Blog: If you've been feeling stressed, the articles and tips on this blog will help you turn your home into the relaxing sanctuary it should be.

Moonworks' Home Improvement Blog


Moonworks' blog teaches homeowners how to hire the right contractors and how to do projects themselves when hiring an outside worker isn't worth the money and effort.

Why Moonworks' Home Improvement Blog is a Top Home Makeover Blog: Hiring a contractor can be a dicey proposition, and if you want to make sure you find the right one you'll love the advice on this blog.

Read: Expert Interview with Heather Kinkade on Rainwater Harvesting
Follow @MoonworksNE

Design Fixation


Design Fixation is jam-packed with beautiful inspiration for overhauling every room in your home.

Why Design Fixation is a Top Home Makeover Blog: Whether it's a DIY project or a complete renovation, this blog's photos will provide plenty of design inspiration for your new room!

Read: 10 Home Decor Trend Predictions
Follow @designfixation

Kitchen Designs


For all things kitchen, from interior design to storage ideas to recipes, there's Kitchen Design.

Why Kitchen Designs is a Top Home Makeover Blog: This blog is packed with great kitchen hacks for anyone who wants to squeeze a little more versatility out of one of the most important rooms in their home.

Read: Kitchen Designs by Ken Kelly Long Island New York
Follow @kitchendsns_com

Hammer and Hand


Filled with details from home renovation projects, Hammer and Hand is a great home improvement blog with an eco-friendly slant.

Why Hammer and Hand is a Top Home Makeover Blog: Homeowners who are looking for great home improvement inspiration, including design tips focused on the little details, will love this blog.

Read: Fossil fuels, climate, and why we won't just burn it all
Follow @hammerandhand

Jackson Design and Remodeling


Jackson Design and Remodeling's blog is filled with great home improvement and renovation inspiration for every room in the house.

Why Jackson Design and Remodeling is a Top Home Makeover Blog: Those on the lookout for stylish and modern room designs to inspire their big remodeling project will find plenty to love on this blog.

Read: 7th Annual JDR Industry Blogger Awards
Follow @jacksondesign

Neil Kelly


Neil Kelly's home remodeling blog is packed with great renovation inspiration, decor ideas, and tips for making your home happier, healthier, and more eco-friendly.

Why Neil Kelly is a Top Home Makeover Blog: Readers on the lookout for beautiful room renovation inspiration will find plenty on this blog thanks to Neil Kelly's focus on the company's most recent projects.

Read: Small Bathroom Ideas
Follow @NeilKellyHome

Vivacious Victorian


Vivacious Victorian is all about one family's quest to restore and preserve their historic Victorian home, and it's packed with plenty of vintage inspiration.

Why Vivacious Victorian is a Top Home Makeover Blog: Owners of vintage and historic homes will love this blog's restoration tips, decor inspiration, and more!

Read: We're Not Buying This. But, Goodness, I Want To.
Follow @1902Victorian

The Handmade Home Blog


The Handmade Home provides DIY'ers with endless projects, from decor ideas to renovations and beyond.

Why The Handmade Home Blog is a Top Home Makeover Blog: Whether you're looking for a quick project to keep you busy on a Saturday afternoon or some help with a major room overhaul, you'll find all kinds of great DIY advice on this blog.

Read: pumpkin spice coffee {and hand painted coffee mugs}
Follow @handmade_home

Trendy Peas Blog


Trendy Peas is all about wall treatments, from galleries to wallpaper to decals and beyond!

Why Trendy Peas Blog is a Top Home Makeover Blog: If your home's walls are in need of a makeover, you'll find all the inspiration you'll ever need on this blog!

Follow @TrendyPeas

Honey & Fitz
Honey & Fitz tells the story of one woman's renovation of her home, from the outside in, with plenty of style and design advice sprinkled in for good measure.

Why Honey & Fitz is a Top Home Makeover Blog: Homeowners getting ready for a major renovation will love this blog's level-headed and helpful approach to design and construction.

Airoom


Airoom is a blog packed with ideas, inspiration, and trends for home renovations in every room in the house.

Why Airoom is a Top Home Makeover Blog: Anyone planning a renovation will find all the inspiration and advice they need in this blog's helpful, detailed posts.

Read: How to Get the Most Out of Your New Kitchen Island
Follow @airoom

Astral Riles Blog


Astral Riles' interior design blog focuses on DIY inspiration and inexpensive room updates for homeowners who love a handcrafted touch.

Why Astral Riles Blog is a Top Home Makeover Blog: The budget-friendly room revamps on this blog are great for those who want to update their kitchen or bathroom without breaking the bank.

Follow @AstralRiles

Normandy Home Renovation Blog


Normandy Remodeling offers renovation innovations and tips from their real-life home overhauls.

Why Normandy Home Renovation Blog is a Top Home Makeover Blog: Homeowners looking for ideas on updating their home through renovation will find plenty of great ideas on this blog.

Read: How to Pick a Kitchen Countertop
Follow @NormandyRemodel

McClurg

Whether you're looking for new kitchen cabinets, renovating the master bedroom, or updating your home's exterior, McClurg's blog has the right advice for you.

Why McClurg is a Top Home Makeover Blog: This blog is packed with home renovation, design, and decor tips for anyone who wants to transform their house into their dream home.

Read: Project of the Month: Rustic Kitchen Redesign and Remodel


Glazer


Atlanta-based Glazer Construction's blog features content about the latest home renovation trends as well as news and pricing information for the Atlanta area.

Why Glazer is a Top Home Makeover Blog: Atlanta residents will find some great region-specific home renovation tips on this blog, from finding the right price for your renovation to improving your home's value in the city's real estate market.

Follow @Randy_Glazer

Gaspar's


Seattle-based Gaspar's website is packed with home renovation ideas, project spotlights, and region-specific maintenance tips.

Why Gaspar's is a Top Home Makeover Blog: Gaspar's home maintenance tips are great for Seattle area residents hoping to protect their homes from the wear and tear of the region's wet weather.

Read: Gaspar's Handyman Service Team
Follow @remodel_expert

Alure
Packed with home maintenance and renovation tips for every room in the house, Home Improvements Blog is built for anyone who's ready to give their home a makeover.

Why Alure is a Top Home Makeover Blog: Anyone planning a major renovation in any room in their house will find plenty of ideas, tips, and tricks on this blog.

Katie Kurtz - Adorned Homes Blog

Adorned Homes is a blog for homeowners who are thinking of selling and want their home to look its best before it goes to market.

Why Katie Kurtz - Adorned Homes Blog is a Top Home Makeover Blog: The decor tips on this blog are geared toward people who are readying their home for the real estate market, so if you're thinking of selling, this one's for you!

Morse Constructions

Morse Constructions' blog features plenty of home renovation and addition inspiration, as well as advice for homeowners looking to sell in the Boston area.

Why Morse Constructions is a Top Home Makeover Blog: This blog's analysis of what buyers are looking for in various neighborhoods is perfect for anyone looking to sell their home in Boston.

R Craig Lord Construction Company


R. Craig Lord Construction's blog features design tips and trends as well as advice for those new to the world of home renovation.

Why R Craig Lord Construction Company is a Top Home Makeover Blog: Readers who are considering a home renovation will find plenty of great advice here, from picking the right flooring to adjusting a room's layout.

Read: A Guide to Flooring: Four Versatile Options
Follow @RCraigLordConst

The Ironstone Nest Blog


The Ironstone Nest is focused on the magic that paint can do in a home, with tips on color, brushes, and more.

Why The Ironstone Nest Blog is a Top Home Makeover Blog: Anyone getting ready to paint a room or stain a piece of antique furniture will find plenty of great tips and ideas here.

Read: Christmas 2015
Follow @ironstonenest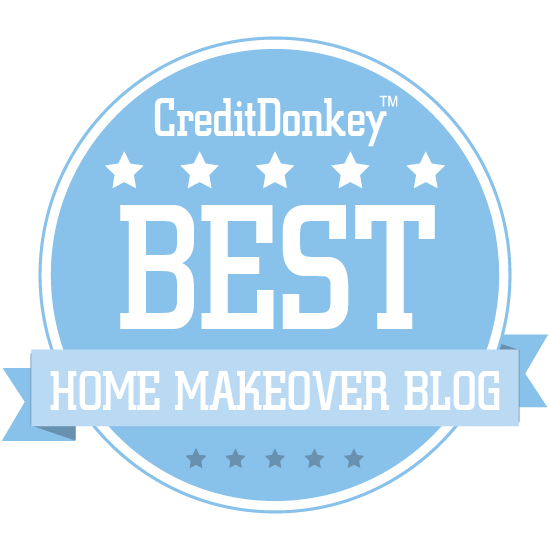 Best Home Makeover Blog © CreditDonkey
More from CreditDonkey: