Best Small Business Marketing Blogs: Top Experts
---
Give your small business a jump-start with tips from marketing mavens and pros. Follow the winners of the CreditDonkey Best Small Business Marketing Blogs award.

Best Small Business Marketing Blogs © CreditDonkey
As close observers of financing options for small business owners, CreditDonkey, the credit card comparison website, knows a lot about their needs. Funds are tight in the early days, hours are long, and marketing is the one important thing that tends to fall to the wayside. Hiring someone to spread the word about what your business does is not yet possible.
Top Small Business Marketing Blogs
The next best thing is figuring out marketing on your own. The blogosphere is jam-packed with tips and tricks for navigating social media, setting up ads, and driving simple yet effective PR campaigns. Name your marketing challenge and you'll find someone is paying close attention to the topic and writing about it.
Don't waste your time on blogs full of fluff and outdated information. We've picked the very best small business marketing blogs that you should add to your marketing arsenal. Keep tabs on these blogs and watch your business grow.

Best Small Business Marketing Blogs © CreditDonkey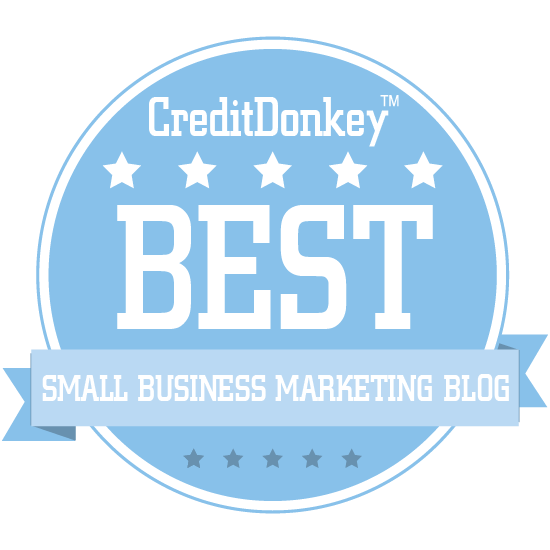 Best Small Business Marketing Blogs © CreditDonkey
Disclaimer: Opinions expressed here are author's alone. Please support CreditDonkey on our mission to help you make savvy decisions. Our free online service is made possible through financial relationships with some of the products and services mentioned on this site. We may receive compensation if you shop through links in our content.
More from CreditDonkey: