Best Chamber of Commerce for Small Business
---
Moving or setting up a small business? The Best Chambers of Commerce provide support and growth opportunities to local businesses. Find out which are the best in America.

Best Chamber of Commerce © CreditDonkey
TOP PROMOTERS OF THEIR COMMUNITIES AND BUSINESSES
Location, location, location. We've all heard of that. Where you decide to set up business could be the difference between survival and failure.
At CreditDonkey, we strive to provide insights for business owners to make smart financial decisions. One secret tip is to check out a town's chamber of commerce.
A good one will be like a built-in promoter for your business. They act as community advocates, fostering economic development and business growth. Small businesses lean on them for networking and marketing opportunities, while savvy residents and tourists look to them for fun places to visit and upcoming events. You'll also get insider info from smart staff about the community and storefront vacancies (and even some occasional gossip).
But not all cities have a great chamber of commerce. We have picked the best chambers of commerce across America. The ones on this list all have an emphasis on community, economic growth, and support for local businesses.
Take a look. You'll find it useful whether you're setting up a new business or just simply looking to join a better community.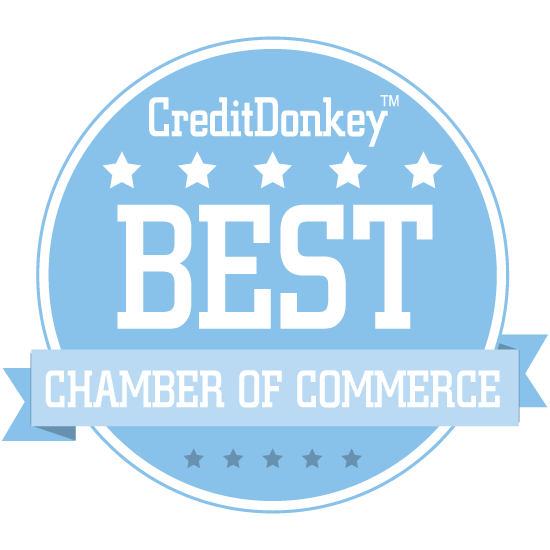 Best Chamber of Commerce © CreditDonkey
More from CreditDonkey: