Best Travel Apps You're Missing Out On
---
Keep your travel spending in check and have a smooth trip with the winners of the CreditDonkey Best Travel Apps award.

Best Travel App © CreditDonkey
Top Must-Have Apps for Travel
Travel is how you define it. You can count going across town to a favorite museum as a destination - you could even take a staycation and "couchsurf" with someone who doesn't live far from you to save some big bucks. And then there's always traveling around the world and making lasting memories as you hop from country to country.
For both the worldly travelers and the habitual day-trippers, we've collected the best apps for making travel easier and fun - however you define it.
You can find a ton of tools to go through on your own or you could stick to the apps on this list, which represent the very best. You'll find some surprises on this roundup for making your life more convenient (such as reserving ski lift tickets ahead of time) as well as some new apps you'll want to try for fresh ideas on where to go for your next vacation.
At CreditDonkey, which helps travelers save money by comparing the best travel credit cards, we know the price tags that come with any trip. The apps on this list can help you make sure you put your travel budget only toward destinations and activities that are worth it. You don't want to spend more money and time than you need to - and you only want to put your funds toward the really fun stuff. These travel apps help you focus on just that - where to go and how to get there so you won't miss a thing.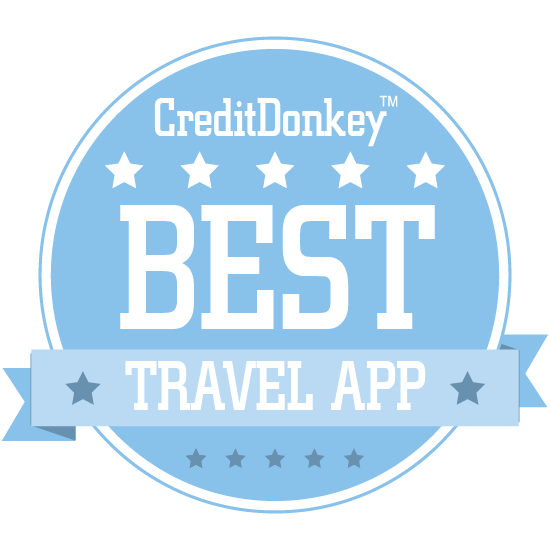 Best Travel App © CreditDonkey
More from CreditDonkey: