Compare


Rewards


Introductory Offers


Resources

What's Hot to Buy, What's Not in July
What to buy in July and 3 things to avoid
---
It may feel like prices are rising across the board, but the month of July offers a discount oasis for shoppers who know where to look and when to buy. Indeed, with some strategic shopping, you can beat the overall price hikes. Use the following list as a guide, and get the most bang for your buck during one of the hottest months of the year.
What to Buy in July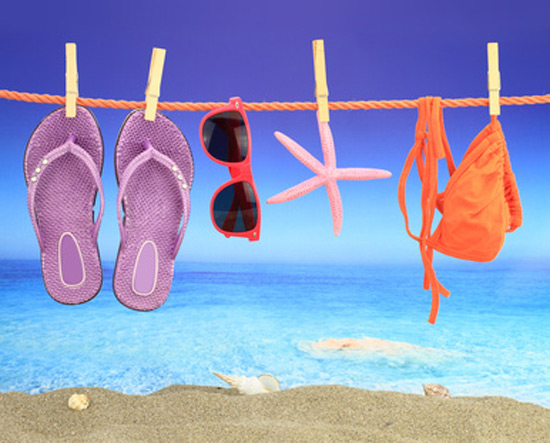 Home Improvement & Furniture: Big box home improvement and furniture stores generally have blowout sales the week of Fourth of July.

If you're looking to upgrade your kitchen appliances or get a more energy-efficient washer or dryer, this may be a good weekend to scope out the sales at Lowe's, Home Depot, or Sears. Discounts can easily reach the 30% mark, which on a $1,000 appliance is a hefty $300 savings. Be sure to compare ads, since most stores will price match their competitors. Mattress and furniture stores are also looking to clear out inventory this time of year, allowing you to completely facelift your home while benefiting from deep discounts.

Did you know: July was the fourth busiest month for sales in this category last year. Two of those months that outranked it – November and December – are the two best months for sales in almost every type of spending.

Tip: Being a homeowner is expensive. Use one of these credit card for home improvement to save money.

Paint: While you're updating your décor and appliances, why not slap a fresh coat of paint on the walls?

National chains and specialty paint stores alike will try to motivate you to beat the summer heat and buy some paint. While some of these deals may be specific to the week of the Fourth of July, other offers will last longer. The best deal depends on your paint needs – some stores will give you $5 off a gallon of certain brands (equal to a 15-25% discount), while others will give you a percentage off your total purchase.

Swimwear: Summer isn't over yet, but it may as well be for retail stores. Take advantage of July's clearance racks and stock up on swimsuits, flip flops, and warm-weather clothes. Even if you already went on your beach vacation, buy the next size up for your kids to wear next year. Look for discounts in the 40-70% range.

Did you know: July is traditionally one of the slower months for clothing and apparel sales, so stores will be slashing prices to encourage reluctant buyers.

Ice Cream: July has the distinct honor of being National Ice Cream month. This year, National Ice Cream Day falls on Sunday, July 20, 2014. Beat the summer heat by stocking up on sale items at your local grocery store, so you'll have cheap frozen treats through the end of summer. Also, look for freebies or discounts at local ice cream stores in your area.
Hotel credit cards: Heading on vacation in July? Consider applying for a hotel credit card to help you save money on the price of renting a room. These cards let you accumulate points on most types of spending, and then you can redeem them for free hotel stays. As a new cardholder, you may also be eligible for special new cardholder promotions that allow you to earn you free nights at a hotel.
What Not to Buy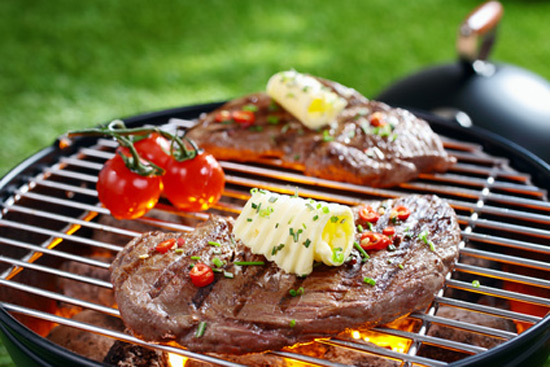 School Supplies: It may be tempting to get ahead of the game and check off your kids' school supply lists, but you'll likely be paying full price for these purchases throughout July. With just a little patience, you'll find the best time to buy school supplies is still mid to late August, when stores are competing for the same consumer dollars.
Laptops: Hold off on buying a laptop. July can be a good time for purchasing a desktop computer since manufacturers want to offload old models to make way for new ones, but laptops are treated like back-to-school supplies. It's best to wait until August or the fall when competition between laptop manufacturers can be fierce – resulting in steep discounts for you.
Patio Furniture and Grills: If you're not picky, wait just one more month to get a deal on patio furniture or a grill. While retailers will start discounting these items around the Fourth of July, as they get anxious about making space for next season's merchandise, the deeper price breaks don't come until later in the summer. Just think about how great your new setup will be next year. If you can't wait that long, definitely get out to take advantage of the Fourth of July sales - retailers will discount select sets by as much as 60% for the holiday sales event.
(Writing by Lauren, Analysis by Leah, Editing by Sarah)
Share this on Facebook or Twitter
Follow @CreditDonkey or write to Lauren Ward at lauren@creditdonkey.com
Lauren Ward is a research analyst at CreditDonkey, a credit card comparison and financial education website. Our data-driven analysis has been recognized by major news outlets across the country and has helped families make savvy financial and lifestyle decisions. (read more)
More from CreditDonkey:
---
Deals
---
Articles on What's Hot to Buy, What's Not in July
There's nothing practical about buying furniture. You have to measure your space, shop around for the look you want and the color you're after, and then you either have to hope that the piece you're buying will fit in your car or that you can ...
---
You might also be interested in