Best Passive Income Idea Ever? Share Your Car
---
Turo is reimaging the rental car service for a new era of drivers. As another addition to the ever-growing "gig economy," Turo relies on regular people to act as hosts and share own cars to a marketplace of vetted consumers.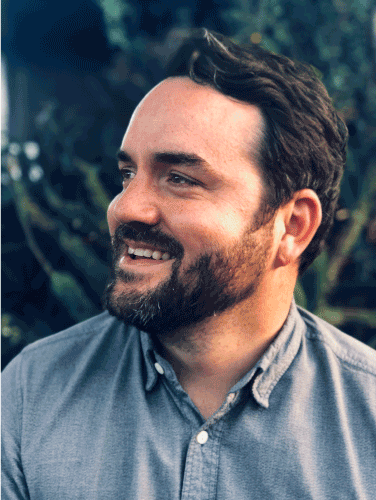 Steve Webb Courtesy of Turo
Steve Webb, the company's Vice President of Communications, said that every car-sharing model creates a symbiotic relationship between guests and hosts.
"One of the situations we like to think about is how the economics of owning a vehicle and sharing it on Turo make it to where if you own a car, you can list it a few times every month and then make that car's payment affordable. Or even eliminate the cost completely," Webb said.
TURO'S HISTORY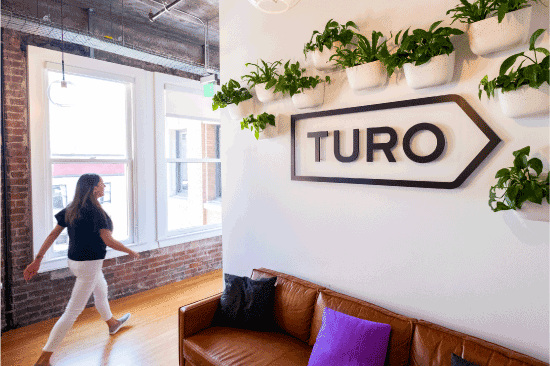 Courtesy of Turo
One snowy day in Boston, Mass., Shelby Clark was riding his bike through the biting chill to pick up a short-term rental car. As he pedaled through streets crowded with lines of parked cars, he asked himself why he couldn't just use one of those cars, since so many of them were sitting unused.
The seed was planted. In 2010, Clark founded Turo as a short-duration car-booking company under the name RelayRides.
Since then, it's evolved significantly: What was once a small, Massachusetts-based company now lists over 389,000 cars in 5,500 cities in 56 countries.
According to a
2013 study
, the average car in America sits unused 95% of the time.
HOW TURO WORKS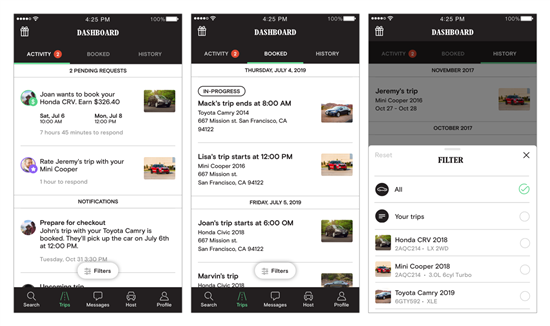 Courtesy of Turo
Turo operates similarly to other gig-based sharing apps such as Uber and Airbnb. Guests sign up and choose a location and dates for their planned booking. They can then scroll through all of the available vehicles and request to book one. The service is currently available in the United States, Canada, the United Kingdom, and Germany.
Both guests and hosts have to go through a series of steps in order to get started on Turo.
FOR GUESTS
Turo requires all guests go through a verification process before they're able to book a car.
To use Turo as a guest, you must submit:

Your driver's license number and expiration date from a current license
Address information
Information for your method of payment
A photo for your account's profile picture
You may also be asked for pictures of:

Your driver's license
You holding your driver's license next to your face
Your payment card with all but the last four account digits hidden
Your passport if you are from outside of U.S., Canada, Germany, or the UK
According to Turo's website, the verification process takes at least 24 hours and may be longer for some users.
Once you're approved, you can book a car. You can filter searches through multiple filters, including location, trip dates, and price. Once you've found a car you like, you can request to book it for a future date or instantly book it, depending on the host's settings.
Some hosts choose to hand off keys in-person, while others use remote access. Turo encourages all guests to photograph the car before and after the trip in order to keep thorough records in case anything goes wrong.
Once you've picked up your car, you're free to enjoy it. If you want to extend your trip, you can request to do so through the Turo app. Once the trip is over, you'll return the car to the host.
Turo can be a great way to save money on transportation while you're traveling. Make sure to check out the rest of our tips on
traveling for cheap
to save your wallet some pain while still seeing the world.
FOR HOSTS
Hosts must get verified by Turo before listing their car.
To host with Turo, you need to submit:

Your driver's license number and expiration date
Your home address
Last four digits of your Social Security number (only for U.S. residents)
A photo of yourself for your profile picture
In order to list your car, you will need to:

Show proof of valid car insurance

Enter the vehicle's license plate number

Enter the vehicle's make, model, and year

Enter the vehicle identification number

Upload at least one photo of the car

Write a detailed description of the vehicle
Every vehicle has to meet eligibility, maintenance, and safety requirements in order to be listed. By listing their cars, hosts also agree to exclusively list their vehicles on Turo.
Once your car is listed, you can begin opening it to bookings. You can also block out any dates your car won't be available. Hosts can choose to offer delivery, instant booking, and other extras that may make their listing more likely to get booked.
WHY USE TURO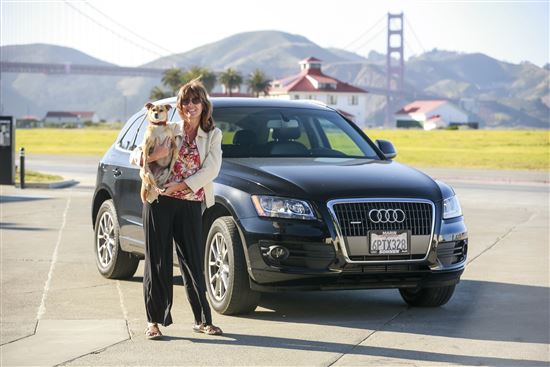 Courtesy of Turo
Turo sped into a society that was, at the time, wholly unfamiliar with peer-to-peer car sharing. Plenty of consumers hit the brakes on the idea before they even gave it a shot, citing fears of car damage or theft.
Setting up a system that addressed those common fears was one of Turo's most substantial tasks, according to Webb.
"Both sides of our marketplace are quality managed very carefully," Webb said. "In the end, it really does create this risk-free system for Turo."
Turo ensures that quality through two methods: providing its own insurance to all hosts and identifying risk factors in guests.
If a guest is involved in a crash in a Turo car, the host will be reimbursed for damage to the car. The amount and types of damage covered depend on the level of insurance a host chooses when they list their car. In the hopes of preventing that, though, Turo's verification process is intended to prevent high-risk guests from booking cars.
Host Kayla Westover, who has been using Turo for over three years, said she has never had a bad experience. The service has been a great source of passive income for her.
"At first, I know I had the fear of 'What happens if it gets in an accident?' Well, then there's insurance coverage," she said. "'What happens if it gets stolen?' Well, there's insurance coverage. For whatever reason, I don't think I ever had the fear of other people being in my car or using my car."
REVVING UP THE CAR-BUYING EXPERIENCE
One of the biggest benefits of hosting on Turo is the ability to use the profits to pay for the car itself, especially if it would otherwise be out of someone's price range, according to Webb.
"What we're seeing is that, for a lot of people, it's a matter of owning a vehicle—you could buy a nice car, and share it when you're not using it," he said. "You can either eliminate the cost of owning that car or at least offset it to where it makes more sense financially for you on a month-to-month basis."
The situation is slightly different for Westover. Turo helped her afford her first "adult" car that she intended to keep long term.
Westover said that the money she's made from hosting one car on Turo not only helped her pay off that car, but also let her buy another, additional car to list. Now, the residual income from the two cars pay for her future.
"I am in grad school, so school is my number one priority right now, and so I'm actually not working," Westover said. "I took out loans for tuition and books and that sort of thing, but then Turo helps me cover my monthly bills, like my food and my car insurance and that sort of thing. I think it's important that people know that it can also be a source of income, not just helping you pay off a car that you want, but also that it can help you pay your bills."
CRUISING INTO THE FUTURE
As Turo prepares to celebrate a decade in business, Webb is hopeful for the future. He's excited by the continuing shifting of mindsets and the new possibilities opening to Turo.
"Out of financial necessity or just the way that a lot of people are pivoting their lives toward experiential investments, rather than physical investments, I think more and more people will be more open to sharing," Webb said.
The gig economy itself, which has allowed Turo to flourish thus far, is on the rise too. With accessible "side hustles" becoming widely available all over the world, more and more people might soon be able to cruise toward that green light of financial freedom.
Note: This website is made possible through financial relationships with some of the products and services mentioned on this site. We may receive compensation if you shop through links in our content. You do not have to use our links, but you help support CreditDonkey if you do.
More from CreditDonkey: