23 Reasons Why You Should
Study Abroad
---
While leaving the familiarity of the U.S. might seem daunting at first, an increasing number of college students are studying a semester or two abroad before they graduate. There are many benefits to this experience, which, just a couple of decades ago, was deemed more for the eclectic and adventurous than the primarily studious.
Matt Symonds, who works for an MBA admissions consultancy, wrote in Forbes that it's advantageous for your future career, as those who study abroad are "already ahead of their peers; they'll be multilingual and have an increased understanding of different cultures." If you're still dubious or need some support to back up your claims for a semester abroad to mom and dad, CreditDonkey has 23 reasons why you should consider taking flight.
1. YOU'LL GET THE EXPERIENCE OF A LIFETIME
Oshkosh or Osaka? The less traveled you are, the less likely you are to know about the various spots around the globe. Whether you're from Wisconsin or Japan — or somewhere in-between — traveling will naturally make you more interested in the world around you, increasing the likelihood that you'll pick up some memorable geography and cultural lessons along the way. And you'll be building up incredible memories and knowledge that you just won't get by staying put in your homeland.
2. IT GIVES YOU THE OPPORTUNITY TO EXPLORE OTHER CULTURES
We tend to live in a vacuum, only experiencing other cultures by virtue of a neighborhood gathering or a religious event. The opportunity to be fully immersed in the traditions and rituals of another culture is a gift, even if it isn't as "comfortable" as what you're used to. Trust us, if using a rougher grade of toilet paper is the worst thing you'll ever experience in life, you're in good shape.
3. MAKE NEW FRIENDS AND POTENTIAL BUSINESS CONTACTS
How impressive will it be when you're in your 30s and you have friends to visit all over the world? Or even in one other country? On the flip side, when they come visit you in the U.S. for the first time, the chance to show them around your crib is a great way to thank them for being so welcoming while you were studying in their country. Plus, it doesn't hurt to do some global networking. For all you know, the friends you make while abroad could one day be in a position to offer you an opportunity you might not otherwise be able to garner if you hadn't befriended them as students.
4. LEARN A NEW LANGUAGE THAT DOESN'T INVOLVE "LOL" OR "LMAO"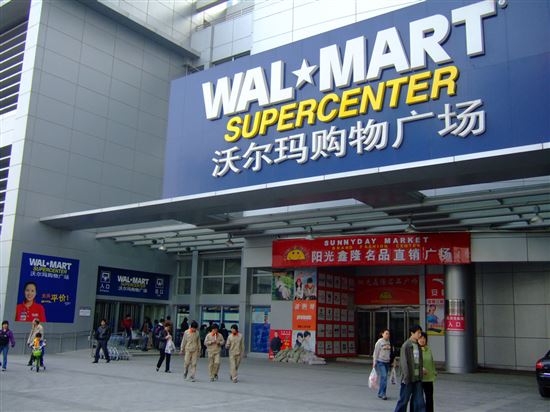 Walmart in Beijing, China © Daniel Ng (CC BY 2.0) via Flickr
Speaking a variety of languages is always advantageous, no matter what industry you're in. When you study abroad, you have the chance to become fluid in a language rather quickly (or you'll never find the restroom or the nearest bus stop), and it's much more fun and effective to engage in a language with native speakers than to try to learn one via textbooks and pop quizzes.
5. YOU'LL EXPAND YOUR HORIZONS
Let's face it, there are millions of things you don't know. And there will always be a million more things you don't know. But will you get ahead of your peers by studying abroad and learning about another country and its people first-hand? There's no way you'll leave the experience without a new view on the world. No Internet site in the world can give you that same experience. A downloaded photo of Berlin is no match for actually living in it.
6. YOU'LL GAIN POLITICAL KNOWLEDGE ABOUT OTHER COUNTRIES
Thanks to the Internet and the popularity of the Princes (William and Harry, that is), most people know who the Royal Family is, but if you don't live in England, you're less likely to understand how much power the Queen has and doesn't have. By studying and living in the United Kingdom (or any other country), you'll get a greater understanding of the political and social structure and how everyday citizens feel about it. You can then learn to appreciate (or not) the politics of your own country and the freedoms you are privy to by being a U.S. citizen.
7. YOU'LL LEARN INDEPENDENCE
Come on, everyone knows that, just because you live in a dorm room and don't have to tell your parents what time you'll be home, you're not the big-shot grown-up you think you are. But studying abroad under those same circumstances, in a foreign country, by yourself — that's a whole other ballgame. The experience will give you the tools necessary to become fully independent by the time you graduate. Welcome to adulthood, dudes and dudettes.
8. REAP THE BENEFITS OF EXPLORING ANOTHER COUNTRY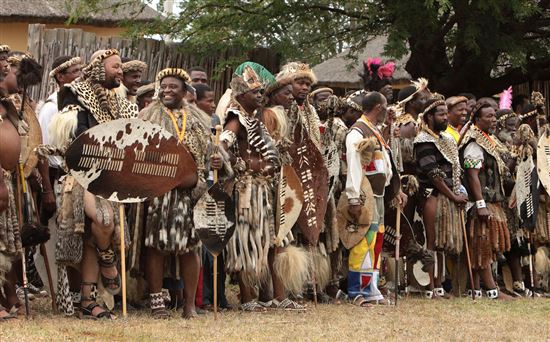 © Retlaw Snellac Photography (CC BY 2.0) via Flickr
Nothing beats getting immersed in another culture by experiencing a particular group's way of life. You spend their currency, eat their food, use their method of transportation, and appreciate their architecture and landmarks as well as their natural wonders, including mountains, rivers, lakes and beaches.
9. YOU COULD SEE HOW THE OTHER HALF LIVES, UP CLOSE AND PERSONAL
You like to roll out of bed at noon, eat some cereal out of a box and down the milk right out of the carton, we know. Well, studying abroad and living with another family might take you out of that routine — hopefully. You'll learn respect for their traditions and rituals, and might even find yourself enjoying their way of life better than your own.
10. YOU GET TO TRAVEL WHILE YOU CAN
(BEFORE YOUR CAREER, MARRIAGE AND KIDS TAKE OVER)
"Backpacking through Europe" used to be the thing to do for young adults before they had to settle into the daily grind of a full-time job. Those kids were sometimes seen as lazy and lacking in ambition — freeloaders who just wanted to bum around and not work. Well, times have changed, and we've learned from those "bums" of the past that travel experiences are immeasurable. They've taught us that life is short, so why not seize the day when you can?
11. EDUCATION FROM A FACILITY THAT'S NOT IN THE U.S.
Not every school operates like a U.S. school. Architecture is different, classrooms are different, even the teachers are different. Having an experience outside of your comfort zone and adapting to it will serve you well for the rest of your life.
12. IT LOOKS GREAT ON YOUR RESUME
As soon as employers see that you've studied in another country, they're either going to think you're a rich snob or you're an ambitious go-getter who likes to break the mold. Most likely, it's the latter — and you'll shine above other applicants if you're viewed as someone who likes to stray from the norm and seize an opportunity.
13. WOW YOUR FRIENDS WHEN YOU COME HOME AND TALK ABOUT IT
They're talking about football and the latest dress they bought. You're talking about Paris Fashion Week and World Cup soccer. Okay, it might take a minute or two to stop talking, but they'll listen eventually — and you'll look impressive.
14. LIVING AND STUDYING ABROAD EXPANDS YOUR MIND
When you're accustomed to a particular way of living, it takes some effort to assimilate into another culture and way of life. By studying abroad and having to "think outside the U.S. box," so to speak, you learn new ways of approaching people and situations that might not otherwise arise in your sleepy little American town.
15. PERSPECTIVE OF YOUR OWN COUNTRY BY LIVING IN SOMEONE ELSE'S
In many countries, public transportation, not cars, is the norm. And in other countries, like Spain, dinner at 10 p.m. is the norm. Yes, that's right, bedtime is dinnertime. As Jim Yardley of The New York Times reports, while this isn't the most efficient way to do business, it's still a schedule that you'd have to adapt to if you choose Spain as the country in which you want to spend a semester.
16. YOU GET TO EXPAND YOUR PALATE
While we're on the subject of dinner, one of the perks of studying abroad is being able to sample another culture's cuisine. If you're game to try new things, you'll learn to truly appreciate international food, especially when it's prepared in its country of origin (i.e., Mexican food from an American chain restaurant will never be a match for a Mexican meal cooked in the mother country). Some foods, however, might be a little less palatable if you're not a native. Spend a semester in Korea, and you might want to avoid sampling the live octopus, which is one of that country's edible delicacies. Study in Sweden, and you might consider trying some of its popular fermented Baltic herring in a can — or not.
17. SEE MOUNTAINS IF YOU LIVE SOMEWHERE WHERE THERE ARE NONE
Imagine studying in Peru during the week, then spending the weekend exploring the Andes mountains in full living color — while your friends back home are looking out their apartment window at the tallest peak in the neighborhood — a hill.
18. BE SECONDS FROM THE BEACH
If you grew up in Iowa, you might never have seen a beach in person, but if you study in Greece, you'll be surrounded by the Mediterranean Sea — not to mention an abundance of Greek gods and goddesses.
19. EXPERIENCE WITH ANOTHER COUNTRY'S MONETARY UNIT
When you study abroad, you have to use foreign currency, so you'll have to learn a thing or two about how it works. Eventually, when you move into your career and start earning money, you'll want to invest it. By knowing a bit about foreign currency from first-hand experience, you might have an edge up if you decide to trade in forex — a risky market but one you can make some money at if you play your cards right and incorporate your knowledge from your time abroad.
20. YOU'LL LEARN HOW TO BUDGET (BY NECESSITY)
Let's face it, your finances for the semester you spend abroad are probably finite. It's hard enough to take on the budgeting habit in the U.S., with your active college social life, textbooks, food, clothing, and other necessities. How can you do the same with foreign currency many miles away? This is actually a good thing: Unless you have a bottomless cash account with the Bank of Parent, you have no choice but to mete out your money, and doing so will set you up for a financially successful adulthood — when budgeting is (or should be) par for the course.
21. GAIN A BROADER PERSPECTIVE OF POP CULTURE ON A GLOBAL SCALE
While this reasoning may seem like "fluff," it's not, as television is a big part of the American culture — and others as well. If it wasn't, we wouldn't be seeing so many American adaptations of TV shows that originated in another country first. According to Jennifer Michalski of Business Insider, shows such as HBO's "Homeland," Fox's "American Idol," and NBC's "The Office" were all adapted from series that were popular in other countries. If you spend a semester in Israel, you might just see an American adaptation of your favorite Israeli drama a year later and have the rare experience of having watched the original series and the American knock-off — allowing you to judge both versions from a place of expertise.
22. IT MIGHT HELP YOU LAND A JOB WHEN YOU RETURN HOME
Even in college, you might be unclear about your future career path. Spending time in a foreign country may help you narrow down your preferences when you get back to the States, as we now live in a global workforce. Perhaps you'd like to become a foreign language teacher or work for the World Bank — professions that require you to be multilingual. Or maybe there's a job opening in a business where they need someone who speaks fluent Korean, Spanish, and English, and you just happen to have that ability. As we've stated, having studied abroad looks impressive on a resume, and given those "special skills" you now have, you might leapfrog over other candidates.
23. IT'LL GIVE YOU BRAGGING RIGHTS
You're from the Midwest and you just spent a semester abroad, experiencing the culture and landscape of Austria. Or China. Or South Africa. In fact, you score points just for surviving a 10-hour plus plane ride in coach next to a snoring, inconsiderate passenger. No matter how you look it, studying in a foreign country is an impressive way to enhance your college experience and create memories that will last a lifetime. And the stories you'll have to share from your international escapades put you a notch — several, actually — above your peers, whose back-patting accomplishments probably range somewhere between pulling an all-nighter and winning at beer pong.
More from CreditDonkey: