Why You Should Have a Credit Card with Return Protection
---
Most premium credit cards offer a feature called "free return protection," yet many of us know little about this beneficial feature.
Free return protection safeguards our purchases from instances when the retailer will not honor the return. Free return protection essentially means that your credit card company will reimburse you for purchases made within 90 days for virtually any reason. Most credit cards that offer this feature will have a maximum benefit per item and a maximum annual benefit.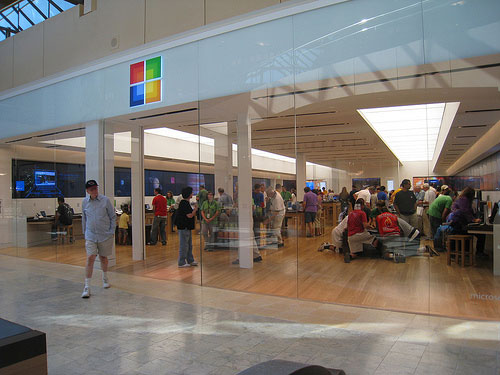 Mall Store

© Dru Bloomfield
Here are just a few examples why you should have a credit card with free return protection:
Missing the Window of the 30-day Return Policy – You bought what you thought was a fantastic sweater for your wife for Christmas, and you even took care of your shopping early and purchased it before Thanksgiving. Christmas morning arrives, and the look on your wife's face when she opens the box tells you that your idea of a great black sweater differs a bit from hers. You attempt to return your purchase, only to find that the retailer has a strict 30-day return policy, which you missed because you bought it 45 days ago. What do you do? Call your credit card company, of course, and take advantage of the card's free return protection.
Returning "Final Sale" Items – You snagged a designer dress at an outlet sale, and you thought the size 8 would surely fit you. After you arrived home, you found that a size 8 in the eyes of this designer is more like a size 2. However, you realize that all sales were final at the outlet sale, and now you assume that great designer dress will collect dust in your closet. Not all is lost, though! If you have free return protection through your credit card you could recoup your expenses and find a real size 8 dress.
Misplacing Receipts – You bought your nephew the "coolest" new bike for his birthday. You arrive at the birthday party with bike in tow, tied in a red bow, no less, and you're feeling rather proud of yourself for thinking to purchase such a great gift. However, your pride quickly turns to dread when you see your nephew headed toward you on — yes, you guessed it — the same bike. You want to return it, but now you can't find the receipt. What to do? If you have free return protection on your credit card, you may not have to worry about returning the bike. You can instead file a claim and recoup the cost of your purchase so you can go out and get something your nephew doesn't already have!
These are just three scenarios in which your credit card's return protection can turn a bad decision into a wallet-neutral one. If you are dissatisfied with your purchase, and the retailer will not accept the return, your credit card's free return protection may very well come to the rescue.