Why
Chamber of Commerce

is Important
Should You Sign Up for Your Local Chamber of Commerce?
---
While just about every city or town has a McDonald's and Starbucks, there's something else you'll typically find — a chamber of commerce. It's one of the first stops you may want to make after you start your business (maybe after you've grabbed that cup of coffee).
With all the competing priorities you already have as a small business owner, do you need to add yet another to your list? Will membership be a burden or a saving grace? We have the answers.
What is a chamber of commerce exactly?
Chambers are an association of business folks who look out for the interests of the business community. They offer networking and marketing opportunities, as well as seminars and workshops designed to help entrepreneurs grow their business. Many chambers offer exclusive discounts to members on business-related products and services. In some cases, businesses can even sell their products and services at discounted rates to other members.
But what would I get out of it?
Michael Worgul, managing partner of a criminal defense law firm in Pittsburgh, says joining the local chamber is beneficial in a variety of ways. "I have been practicing law for nearly 10 years, but it wasn't until recently that I began to explore joining my nearby chamber of commerce. After bringing on a new business partner, I was interested in finding ways that our business could be more involved in the community," says Worgul, who joined the Greater Pittsburgh Chamber of Commerce and 10 others within 20 miles of his business. "I've been completely satisfied with my decision to join each of them."
What kinds of connections happen?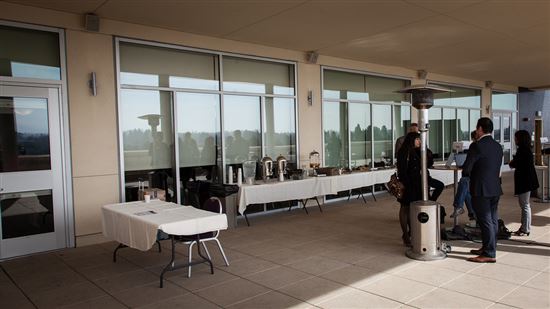 Mountain View Chamber of Commerce SMC © Tendenci Software (CC BY 2.0) via Flickr
There's a reason chambers of commerce have thrived for decades. They give professionals a way to network with each other. They all have at least two things in common: They want their business to succeed and they want their local community to grow. Both topics are fodder for easy conversation around the chips-and-dip table, and there's also the social aspect as well.
"Chambers have regular meetings, as well as events like ice cream socials and networking events over coffee in the winter," Worgul explains. "I find the staff of chambers will bend over backwards to help members, whether announcing something in your business, or needing a referral for something outside of your primary area of business. The chambers are always there to help."
Related: How to Remember Someone's Name
How much is it going to cost me?
Charged annually, membership fees vary by community. They can depend on things like the size of the company and whether the chamber is for a county or a city, among other factors. Worgul, who pays fees ranging from $125 to $340 per year, breaks down the cost by month when considering the investment for his business. "A small chamber is around $10 a month, and a large metro area chamber is around $30 a month. It's well worth the investment," he says.
How do I know whether the cost is worth it for my business?
Worgul suggests going through a few questions before signing up. "Do you plan to utilize everything that this membership has to offer? Will you attend the weekly breakfasts, meetings and networking opportunities? Will you get the chance to speak or present to a group of well-known business owners in the area? If you're nodding yes, then joining is a good bet," he says.
How do I make the most of my membership once I do join?
Loyal members insist that you take an active role to get the most you can out of the investment. "You need to attend every event they offer so everybody gets to know you," says Kimberly Faiello, director of business development for CruiseOne and Cruises Inc.
However, the face-to-face meetings are just one aspect of the membership. You can also capitalize on marketing opportunities you'll find with the chamber. Having a presence on the chamber of commerce's site, for example, not only puts your business in front of customers ready to buy, but it immediately lends credibility to your business, just by being associated with the chamber, points out Mike Bowman, owner of CareerAndJobFairs.com. "The chamber's infrastructure can act as a marketing amplifier for small business in key ways," he says.
Many chambers offer seals or logos that you can embed on your website to show potential customers that your business is recognized by your local chamber of commerce. "These logos can actually help boost conversion rates, especially when added to checkout pages," says Brandon Seymour, of Beymour Consulting, an online marketing agency.
But will my membership result in new customers?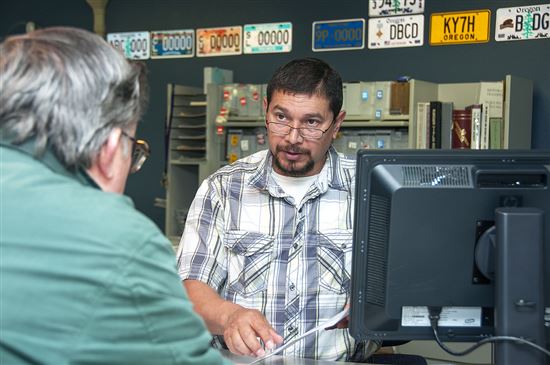 Customer interaction © Oregon Department of... (CC BY 2.0) via Flickr
The answer depends on your business. At the very least, just by the association, you will be exposing yourself and your business to an attentive group of people. Some would view the inclusion of a business in the chamber directory as getting a built-in customer base. After all, people like to do business with people they know, and most chamber members prefer to work with one of their fellow members over those who are not active in their community. "The directory listing can generate leads right to your front door," says Marciej Fita, managing director of Brandignity, a search engine marketing firm.
Related: Make Customers Happy
When does it not?
Membership in a chamber is not an automatic slam dunk for sales. You will still have to compete with a similar business that is better known in the community. For example, an owner who has spent the past decade building up loyalty around him will likely continue to get the majority of leads.
However, many types of companies will see a boost in business. "If you're selling goods and services, such as a photographer, chambers can be helpful," says Cara Maksimnow, a clinical social worker and life coach. "But life coaching and therapy tend to work differently. It is less likely people will seek therapy from someone they see regularly at meetings and events. Someone like me benefits from finding businesses with synergy to cross promote. For example, a gym or nutritionist may promote a life coach, and vice versa."
What type of payoff could I see from a chamber membership?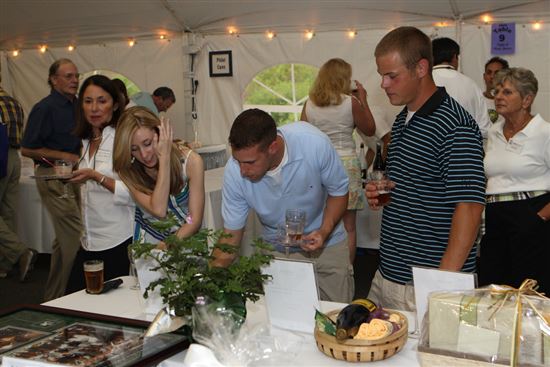 Mashpee Chamber of Commerce Wine Event © CapeLawyer.com (CC BY 2.0) via Flickr
If getting to know other small business owners like yourself is something you could use help with, you'll benefit. Or if you just want to know more about what is going on in your community in general, you'll have access and get the gossip at your local events. And, if you're like some loyal members, you will get some critical leads that can help your business grow.
Says Sharon Barhorst, who owns a WelcomeMat franchise in Sarasota, "I worked the Chamber Expo event, paid $325 and got six leads from the event. I think I may actually close one of the businesses this week. Chamber membership has always worked. It's a good investment for me."
More from CreditDonkey: