Study: Best Cities to Visit for the Financially Savvy
Cheap Travel and Loads of Activities: 10 U.S. Cities for Financial Savvy Vacationers
---
You've been saving money and your days off, but as of yet you have nowhere to go for your next vacation. Fortunately, major, happening metropolitan areas are just a short, cheap flight away, filled with many entertainment and recreational activities and a chance to get away from your routine. Moreover, visiting them won't break your bank account – we pulled together the following list of top 10 U.S. cities for specifically for financially savvy travelers, with both fun and cost-savings in mind. Give it a look before booking your next flight.
Study Methodology
Average Cost of Airfare

Number of Hotels

Number of Entertainment Attractions
First, we used data from the U.S. Department of Transportation to find the average cost of roundtrip airfare to the top 100 airports in the country. To put this information in perspective, the average price nationwide was $374 in the fourth quarter of 2012.
We then found the number of accommodations and food service establishments in each metropolitan statistical area, or MSA (the U.S. Census Bureau combines hotel and food service figures since they frequently share space). The more hotels in a city, the greater the competition, which usually means better deals in your price range.
Of course, money isn't everything. What's a vacation without a range of entertainment options? We looked at the number of arts, entertainment, and recreation establishments for each MSA to make sure you have plenty to do while on vacation for each of the following places.
Top 10 U.S. Vacation Spots for the Financially Savvy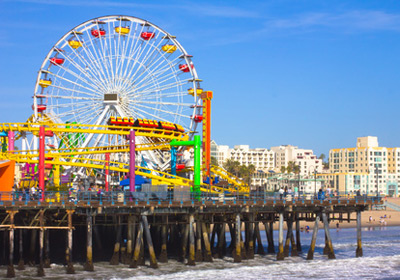 Santa Monica, California
The results of the study reveal a wide range of choices, including smaller cities within easy proximity to larger cities, major metropolises, and midsize cities a little more off the beaten path.
1. Southern California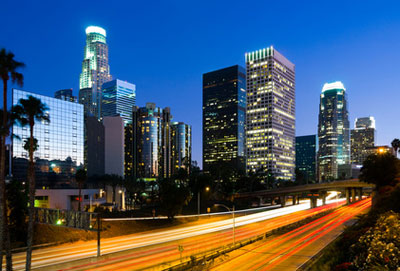 Los Angeles, California
Airfare: $294

Number of Hotels and Food Services: 26,667

Number of Entertainment Attractions: 13,071
While Southern California isn't a city, three cities from the area made it onto the list (two of which took the top spots), earning the whole region our number one slot. While the Los Angeles MSA boasts a huge number of hotels, restaurants, and entertainment, it's easy to save money by flying into Long Beach, Burbank, or Santa Ana. Beach bums will love Long Beach's "Aquatic Capital of the America" status, while movie buffs can tour movie studios like Disney and Warner Brothers in Burbank. Whether you have kids or are just a kid at heart, Santa Ana is just a short trip from both Disneyland and Knott's Berry Farm.
2. Fort Lauderdale, FL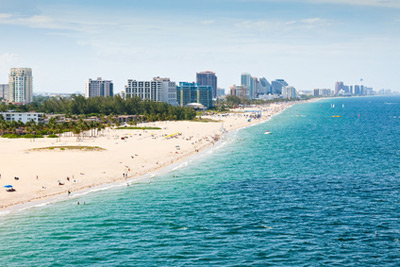 Fort Lauderdale, Florida
Airfare: $267

Number of Hotels and Food Services: 11,026

Number of Entertainment Attractions: 2,572
Just 30 miles north of Miami, Fort Lauderdale provides access to the big city without the associated headaches. And as a major port for cruise ships, it can give you a way to extend your vacation off U.S. shores while taking advantage of cheap airfare. If you'd rather stay on land, Fort Lauderdale is home to the world's largest drive-in movie theater and the International Swimming Hall of Fame.
3. Oakland, CA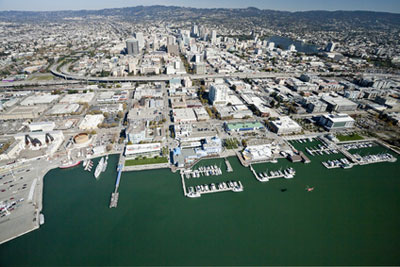 Oakland, California
Airfare: $299

Number of Hotels and Food Services: 11,710

Number of Entertainment Attractions: 1,822
Situated across the bay from San Francisco, Oakland offers an affordable option for those wanting to visit Northern California, with average airfare costing only $299, compared to San Francisco's $422. A 20-minute drive across the iconic Golden Gate Bridge sets you right into Fog City, but Oakland also offers a number of fun activities. Check out a Raiders game, or for the more artistically inclined, visit one of the city's many art galleries.
4. Palm Beach, FL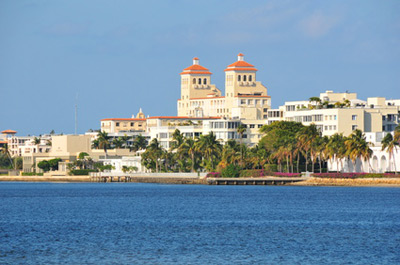 Palm Beach, Florida
Airfare: $311

Number of Hotels and Food Services: 11,026

Number of Entertainment Attractions: 2,572
Originally founded as a resort town, Palm Beach still caters to those seeking luxury by the water. Cozy up to celebrities and politicians while soaking in the rays, or take a boat ride up the scenic Intracoastal Waterway. Looking for a night out on the town? Miami is only an hour away.
5. Chicago, IL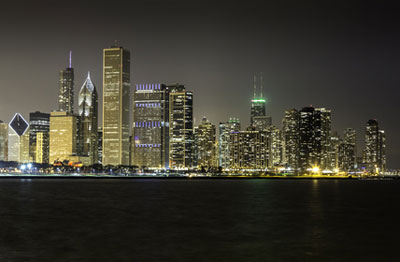 Chicago, Illinois
Airfare: $346

Number of Hotels and Food Services: 19,470

Number of Entertainment Attractions: 3,197
There's no doubt that Chicago ranks high in number of hotels, restaurants, and entertainment, and with reasonable airfare, it makes a great option for budget-minded travelers who are looking for a big-city vacation. While in the Windy City, go fishing at Navy Pier or catch a show at the historic Chicago Theatre. After viewing world-renowned art at the Art Institute of Chicago, be sure to chow down on a slice of deep-dish pizza.
6. Dallas, TX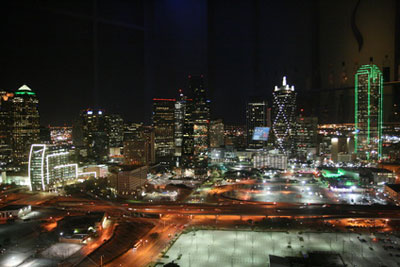 Dallas, Texas
Airfare: $345

Number of Hotels and Food Services: 12,012

Number of Entertainment Attractions: 1,592
It's time to grab your cowboy hat and learn the Texas two-step, because you're going to Dallas. The largest metropolitan area in the South isn't just for oil tycoons anymore: By having the largest urban arts district in the country and the legendary Dallas Cowboys, Dallas has something for everyone.
7. New York, NY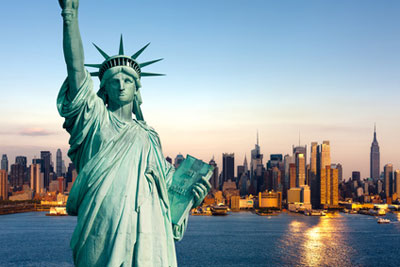 New York, New York
Airfare: $379

Number of Hotels and Food Services: 45,324

Number of Entertainment Attractions: 10,689
Not only is New York City teeming with restaurants, hotels, and attractions, it is also served by three major airports, making it easy for travelers to find budget-friendly plane tickets. The only problem you'll have is deciding what to do when you get here: From taking in panoramic views at the top of the Empire State Building to shopping on Fifth Avenue, the choices are endless in the City That Never Sleeps.
8. Miami, FL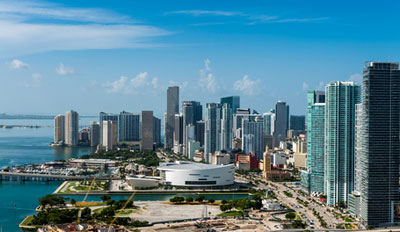 Miami, Florida
Airfare: $356

Number of Hotels and Food Services: 11,026

Number of Entertainment Attractions: 2,572
Miami is a bustling, beachfront metropolis that is uniquely diverse in its culture, food, and entertainment. Fuel up on a Cuban sandwich in Little Havana before dancing the night away at one of the city's countless nightclubs. Need a dose of nature? Check out The Barnacle Historic State Park, which is accessible by the city's Metrorail.
9. Phoenix, AZ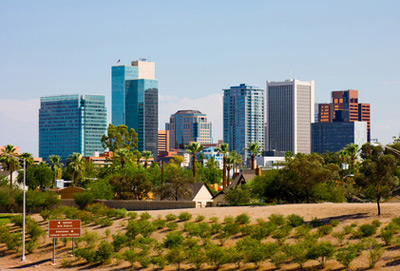 Phoenix, Arizona
Airfare: $334

Number of Hotels and Food Services: 7,103

Number of Entertainment Attractions: 1,118
Arizona's capital city is an affordable option for travelers seeking a vacation outside of a beach destination or major city. This desert city's arid climate serves as the perfect backdrop for spas and golf resorts. After you relax, explore ancient civilizations at the Pueblo Grande Museum and Archaeological Park, and learn about how the region's wildlife thrives at the Desert Botanical Garden.
10. Atlanta, GA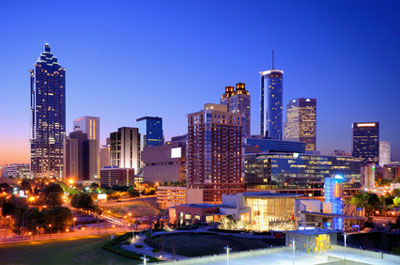 Atlanta, Georgia
Airfare: $361

Number of Hotels and Food Services: 10,551

Number of Entertainment Attractions: 1,690
Home to the world's busiest airport in the world, Atlanta is the perfect city to round out our list of financially savvy vacation destinations. Start your trip with at the Centennial Park area, and check out the city's three largest tourist attractions: the World of Coca-Cola, the Georgia Aquarium, and the CNN Center and Studio Tour. History buffs can visit the Atlanta Cyclorama at Grant Park to learn more about the city's role in the Civil War, and then continue on to the Martin Luther King, Jr. National Historic Site in nearby Sweet Auburn.
---
While some people seek relaxing vacations by the beach or pool, others like to explore new places and seek exciting adventures. Whichever you prefer, we've provided you with 10 options that won't kill your travel budget but will ensure a good time. Of course, airline ticket prices will vary depending on your locale, and hotel prices in larger cities like New York and Chicago are sure to be higher than some of the smaller destinations. Also keep in mind that some of these areas are less expensive because they are not considered traditional vacation spots, so you'll need to do extra research to make sure you stay away from the less desirable sections of some of these cities.
If you want to skip the plane ride and have an even less expensive vacation – and perhaps even more memorable, check out how to make your money stretch further on a cross-country road trip.
Sources:
U.S. Department of Transportation, Bureau of Transportation Statistics
U.S. Census Bureau, 2011 County Business Patterns
Lauren Ward is a research analyst at CreditDonkey, a credit card comparison and reviews website. Write to Lauren Ward at lauren@creditdonkey.com