Best Places to Study Abroad
7 places to study abroad before you grow up
---
There's a huge difference between studying a language, a culture, or facts about global business and actually seeing it for yourself. College students who are able to study abroad get to immerse themselves in another way of life and learning that can enrich them on a personal level and also, ideally, on a professional level one day.
The 9 percent of American undergraduates who have taken their studies to another country in recent years, according to a report by the Institute of International Education, got a privilege that will lead to lasting memories and possibly deeper pockets. Studies have shown that students who have spent a summer or even an entire year abroad are more likely to land a job soon after college than those who just have a passport (or maybe no passport), and they may earn more money too. While it's nice to think about the benefits, it's so much more fun to think about where to go.
Whether you're leaning toward making such a trip yourself or just fantasizing about the possibilities, CreditDonkey narrowed down some of the best places to study abroad depending on what you're studying.
High School Students: Spain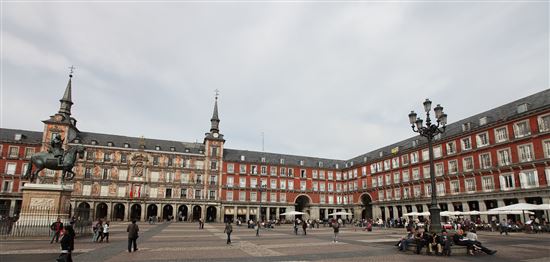 Madrid, Spain © Rick Ligthelm (CC BY 2.0) via Flickr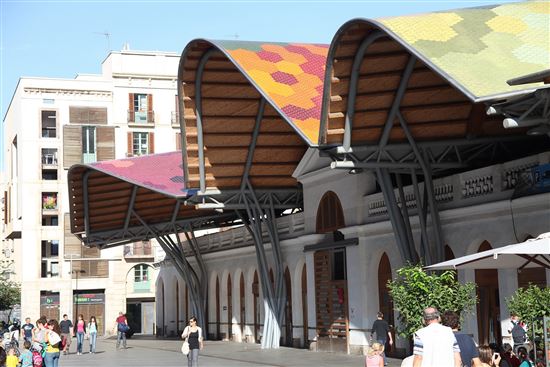 Barcelona, Spain © Rick Ligthelm (CC BY 2.0) via Flickr
Spain is the ideal destination for any high school student for a number of reasons, including the country's relatively low cost of living compared to the United States (which eases the financial burden on parents who typically foot the bill). And Spain offers a wealth of summer programs, plus a chance to accelerate your ability to speak Spanish fluently. A very laid back and tourist-friendly country, Spain is a popular destination for high school students.
Business Majors / MBA: China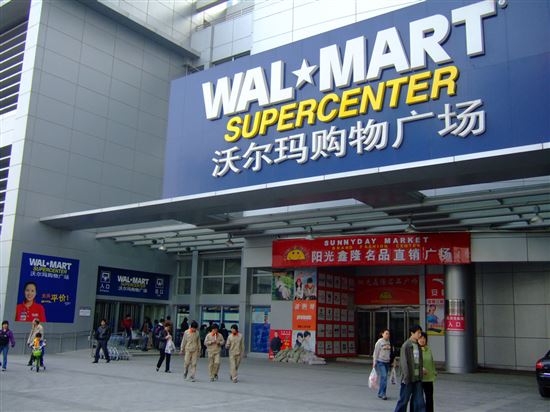 Walmart in Beijing, China © Daniel Ng (CC BY 2.0) via Flickr

Shanghai, China © Aapo Haapanen (CC BY-SA 2.0) via Flickr
Businessweek pointed out that "many business students are skipping summers on the beach for an internship in Beijing or Shanghai." And for good reason: Take the long trek to the other half of the Earth and you get to see global business at work firsthand. If you're planning on studying abroad for business or you're trying to obtain your MBA, you'll have to understand the ways and trends of this country, which has lured U.S. companies in recent years into setting up cheaper manufacturing facilities and, as China's middle class grows, selling to this country's enormous population. China is viewed as second to only the United States for gaining an understanding of how successful businesses are operated and managed.
International Relations Majors: South Africa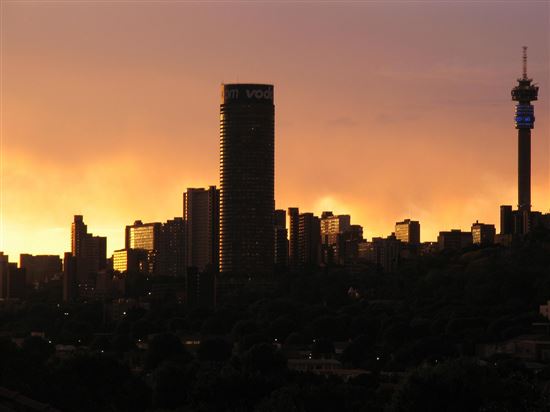 Johannesburg, South Africa © Nico Roets (CC BY 2.0) via Flickr
If you need a wide-ranging understanding of international relations, consider South Africa, a country under transformation, which has a fascinating past and is undergoing the type of transformation that you won't find anywhere else. Students can work with government agencies – or they can work with organizations like the South African Institute of International Affairs (SAIIA). Many universities that offer study programs for Americans in this discipline also offer internships with the SAIIA. The opportunity to work with the broad range of research this organization conducts puts South Africa atop our list of destinations for international relations students.
Engineering Majors: Germany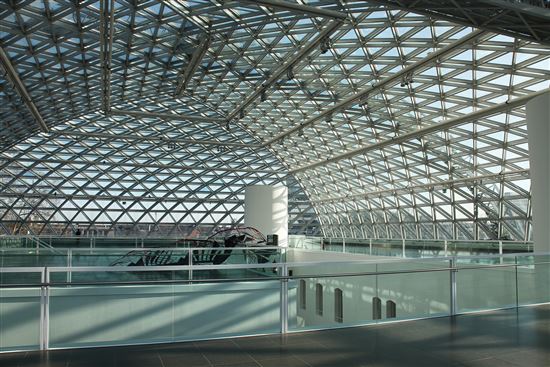 Dusseldorf, Germany © Rick Ligthelm (CC BY 2.0) via Flickr
Volkswagen ads have brought the term "German engineering" to American households. But its abundance of research and development programs takes that marketing concept to a whole other level for U.S. engineering majors. Students entering Germany to study engineering can expect to be matched up to a mentor and work closely with that individual to expand on their intellectual capabilities in programs like RISE internships, which take place during the summer.
Medicine: India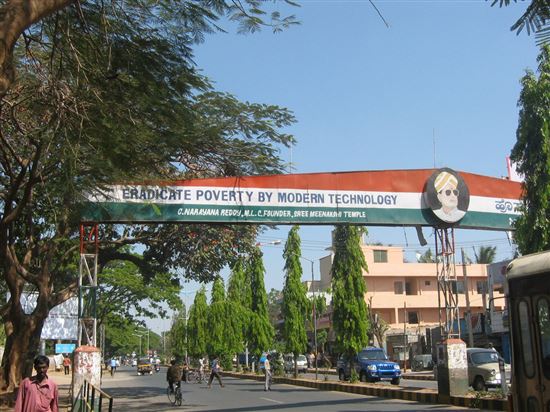 Bangalore, India © Waag Sarai Exchange Platform (CC BY 2.0) via Flickr
India is especially attractive for students in the medical field as the country makes inroads in technologies that could reduce the cost of health care. Students studying medicine and technology are offered the opportunity to work directly with the manufacturers of medical technology of the future as well as work with agencies that ensure standards are maintained in the field.
English: Ireland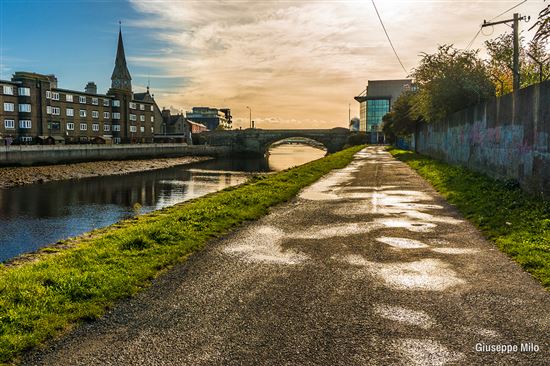 Dublin, Ireland © Giuseppe Milo (CC BY 2.0) via Flickr
For English majors, Ireland is a global powerhouse. This country's programs offer an incredibly academic experience that is heavily focused on learning. The Huffington Post points out that "Irish universities put a lot of the responsibility for learning material on students." If the prospect of having heavy access to hands-on study in Dublin – in specified areas like literature, or the history of English – is appealing to you, then Ireland is the place to be.
Psychology: England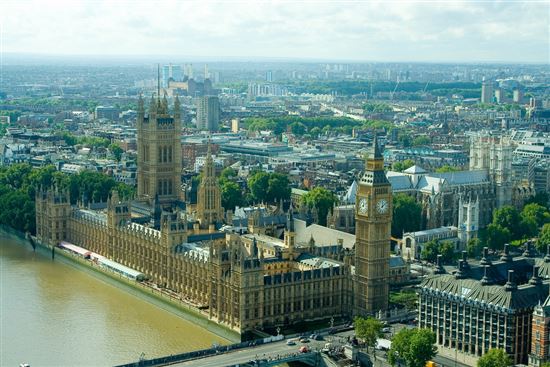 London, England © Andre Zehetbauer (CC BY-SA 2.0) via Flickr
Studying psychology in England means choosing some of the best programs and best internships, seeing some of the best research, and having the opportunity to work and study directly at a university like King's College London. With hundreds of internships opening up for psychology students every semester in London alone, interns can find opportunities to work with doctors as easily as they can find opportunities to work with organizations or non-profits.
Honorable Mentions
Outside of our rankings and countries specific to majors, we have a few more countries worth mentioning. Dubai is a great choice for business students who are looking for a fast-paced, up-and-coming opportunity. Dubai gives students the unique opportunity to see a location that is developed, yet still growing at a pace that really can't be compared to anywhere else in the world. Studying here gives students the opportunity to see a powerhouse before it's fully born.
If you're studying religion, Israel has long been the most common choice. Nearly 10% of all students who study abroad land here, mostly for religion-based degrees. For its cultural experiences and a great academic experience, Israel is rich with opportunity for students looking to study here.
Delhi is another destination for business majors. While it is not China in terms of opportunities, learning experience, and cultural experience, studying in Delhi, whose population is around 20 million people, definitely has to be a part of the conversation. Plus, there is always a need for English speakers in this country, which is definitely beneficial for American's looking to study abroad.
If you're an engineering major, France receives an honorable mention. While the opportunities aren't as abundant as they are in Germany – especially in the research field – there are a lot of unique opportunities for English translators as most research is conducted in English.
Italy also deserves an honorable mention for high school students looking for a unique cultural experience, or college students studying history, art, or religion.
We hope this review of study abroad destinations has helped make selecting a destination a little bit easier.
Josh Durso is a contributing writer at CreditDonkey, a credit card comparison and reviews website. Write to Josh Durso at josh@creditdonkey.com
Note: This website is made possible through financial relationships with some of the products and services mentioned on this site. We may receive compensation if you shop through links in our content. You do not have to use our links, but you help support CreditDonkey if you do.
More from CreditDonkey: