Best Time to Buy Luggage
---
As you plan your next vacation — or at least begin the fantasizing process over those warm beaches or smooth, snowy slopes — also plan for when you buy your bags. They can be pricey, especially if you're a slave to the brand names and matching sets. But if you plan it just right, you can get a nice deal and perhaps save some money that you can use toward your trip.
Here are the best times of the year to purchase luggage without breaking the bank:
When is the Best Time to Buy Luggage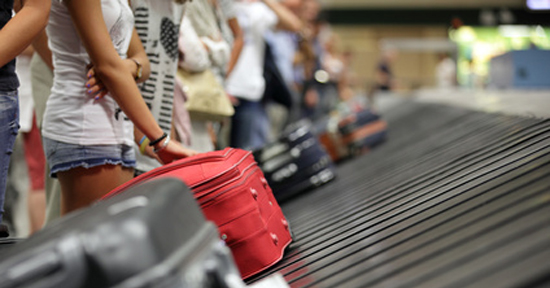 March
This is around the time of the year where it begins to warm up, at least in some states, and consumers gear up for mini-getaways and spring break vacations. Although the demand is high, retailers are eager to clear the shelves to make room for their summer inventory, so they offer the older items at a slightly discounted rate. Some retailers also run promotions geared towards penny-pinching college students, but you definitely don't have to fit the bill to take advantage. Just don't get too excited as the deals are usually only a meager 10 to 20 percent off.
May
A number of stores, both big and small, have Memorial Day sales on just about every product you can get your hands on. Luggage is no different, so wait around until the end of the month and check out the promotional offers that your favorite retailer has in store. Also, be on the lookout for special Mother's Day offers that enable you to save up to 30 percent off select luggage sets.
July
During the month of July, summer travel begins to wind down, particularly after Independence Day. And with decreased demand comes lower price points in order to entice consumers to buy, since retailers have no desire for fully stocked shelves of slow-moving inventory. In fact, in recent years, we've seen BOGO (buy one, get one) deals pop up, which yield a savings of up to 50 percent off of two complete luggage sets.
How to Save Money Buying Luggage
Are you in a crunch and can't wait until these optimal timeframes to purchase luggage? Take a look at these suggestions to help you save money:
Carefully assess your needs
Do you really need the works, or will a basic set do? It's not uncommon for travelers to end up purchasing excessive luggage, such as a toiletry bag, garment bag, and duffle bag, only to leave them behind in the closet collecting dust. Save yourself some cash by only purchasing what you need.
Beware of "sales"
Unfortunately, sales are often disguised as hijacked promotional offers that are designed to lure anxious consumers into the store and make a purchase, even if the pre-promotion price is lower. My advice: do your homework before the sale goes into effect to determine if you're actually getting the best bang for your buck.
Shop strategically
Avoid high-end designers, since they usually have a target audience that is willing to pay for the name, and settle for the smaller inventory. Visit closeout stores, outlet malls, and department store retailers to find the best deals. The sets may be incomplete or sold in pieces, but you typically save a substantial amount of money by going this route. If you absolutely can't resist your fashionable tastes, then look to save money in other ways on your travels. The best types of airline credit cards give you miles or points on your everyday purchases, providing a built-in way to save some cash on your next trip.
Don't cut corners
If you compromise quality for a lower price, you may not pay now, but you'll definitely pay later. You can get good luggage for a decent price if you know where to look (see our picks here). No wants to see their underwear falling out of a ripped seam on the conveyor belt.
Bottom line: you don't have to purchase the cheapest luggage to get the best deal. You just have to know when and how to shop for the gear you need.
Allison Martin is a contributing writer at CreditDonkey, a credit card comparison and reviews website. Write to Allison Martin at allison@creditdonkey.com. Follow us on Twitter and Facebook for our latest posts.
Read Next: