Best Time to Buy a Lawn Mower
---
Is your lawn out of control, but you no longer wish to fork over a large sum of cash each month to landscapers? Or maybe you already have an operable mower, but want to transition from the pushing to the riding model?
Investing in a lawnmower can take a big hit on your wallet. It's moments like this when a credit card can come in handy - to give you some breathing room when you need to throw down so much cash for one purchase. It's definitely not something you want to want to take too long to pay off, however. Plan your purchase just right and you could save some money and keep your biggest yard investment within budget.
The folks of CreditDonkey have narrowed down the best times of year to score a deal on a new lawnmower:
When is the Best Time to Buy a Lawn Mower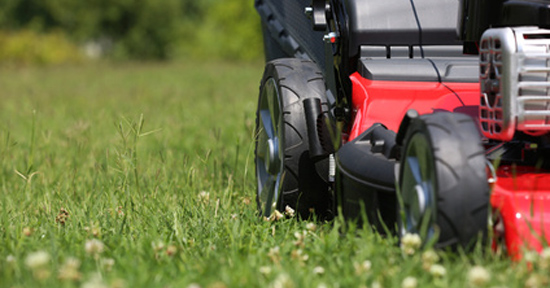 June
Although the demand for lawn mowers is quite high during late spring and early summer, you can find some sweet sales during a little window in mid-June. Be on the lookout for Father's Day sales, and you could get your new yard toy at a nice price. Lawnmowers make the perfect gift for Dad, and retailers don't want to miss out on the opportunity to make their inventory more appealing to potential consumers. Get a price cut and a new lawnmower, even if you're not a dad. We've seen Sears offer up to 40 percent off on select Black and Decker lawnmowers during Father's Day.

Bonus Tip: Negotiate those dollars away.
Your local hardware store may have some room to give you a break, especially when the demand for new lawnmowers wears thin. The more desperate the seller is, the better the deal. Expect the discounts to be even steeper, sometimes as much as 50 percent off, during the off-season.

August
In preparation for the new fall arrivals, retailers begin implementing slight price reductions on existing inventory to clear up floor space. Expect initial markdowns to be around 10 to 30 percent off. And you should have a ton of models to choose from since some areas are still experiencing scorching temperatures during this time and the grass is growing at an astronomical rate.

Bonus Tip: Donate your old mower.
You could try to get some cash for your old mower through Craigslist, but you may make the transaction more worth your while and feel good in the process by donating it to charity. Take a look and see if any local charities have a need for used equipment to keep their landscape trim. Or they may be more than willing to see what they could get for it from a scrap dealer. Either way, you could get a tax deduction for your donation.

Fall
As temperatures begin to cool down and mowing season comes to a close, retailers grow more and more desperate to move any excess inventory that still remains. From September to mid-December, the larger stores are restocking for Christmas shopping and they don't want to waste floor space showcasing bulky older models. So why wait until busy season when you can save anywhere from 30 to 40 percent off by beating the crowd?
More from CreditDonkey: