---
Are you in the market for a new home? Maybe you're getting the homeowner itch or you're tired of flushing money down the toilet for rent? Regardless of your reasoning, you can secure a nice pad without breaking the bank.
While a lot of factors go into the prices you'll see out there, one of the biggest is timing. For one thing, you begin the house-hunting process only when your credit reputation will get you a decent interest rate. The more creditworthy you're viewed by lenders, the lower your interest charges over this 15- or 30-year loan. While the actual cost of the house is an important issue, of course, what really matters is how much it's going to cost you to pay for that mortgage in the long run.
Once you have an idea of how much you can truly afford (based on the house price, the interest rate you'll likely get, plus the cost of utilities and upkeep), you should try to time when you'll actually get serious about your hunt. When very few people are making offers, you will stand out from the crowd. House buying is not like shopping at the mall. There is a ton of room for negotiation — whether it's cutting back on the price or getting the seller to make concessions, like leaving the curtains behind or giving you credit for repairing a leaky roof.
Pick the right time to buy a house, and you'll have more leeway with the seller and may be able to knock thousands of dollars off the asking price. Here are the most optimal times of the year to purchase a new home.
When to Buy a House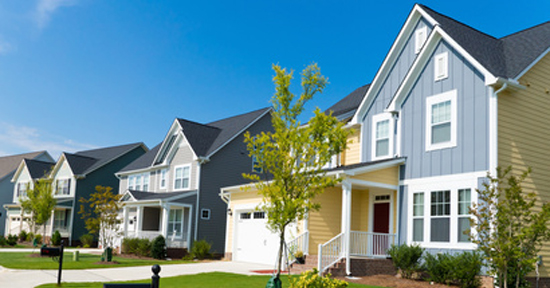 Winter
Here's when sellers start getting nervous — when it's frigid and the lawn is a dull brown. During the winter months, new home seekers aren't interested in trudging through snow at a bunch of open houses. Put your boots on and start looking and you won't have much company. Homeowners with houses on the market during this slow time have either had trouble selling and will be more open to negotiating or they couldn't wait until spring and need to sell as soon as possible. Generally, the non-peak period in real estate runs between October and March. The beginning months of the year are when demand is especially low and the prices are irresistible. Since that time is also slow for lenders, you could save really big bucks in your mortgage terms.

Bonus Tip: Take the time before you start house hunting to do some shopping on interest rates. This is where the real cost of the house comes in to play. Let's say you take out a 30-year fixed mortgage with an interest rate of 5.5 percent for $150,000. Over the life of the loan, you will dish out $306,608. On the other hand, securing a rate of 4.5 percent will only cost you $273,609. That's a savings of $32,999. Lenders won't usually let you lock in a rate without an offer on the table, but you can find out ahead of time which ones usually have the better deals and get your preapproval letter from them (which you'll need when you do make an offer).

Around the holidays
You could have the upper hand during those weekends when most people are celebrating and few are house hunting (i.e., Thanksgiving, Christmas, New Year's, and Easter). Whenever there's little competition among buyers, you have room to negotiate or at least make your offer palatable to the seller. This is especially important for new homeowners who may not have lengthy credit histories and who are able to offer only a smaller percentage of the price as a down payment.

When sellers are spending their precious days around the holidays to make their house pretty and clean for showings, they are needy for a bite. This may be because they've had trouble offloading their home (in that case, be wary but know that you could score a really great deal) or they just really need to move out, perhaps because of a job relocation.

Changeovers in Business
Speaking of jobs, keep your eye out for news about massive layoffs and corporate relocations. If this is taking place in an area that you are interested in, residents will be looking to quickly move out.

Bonus tip: The money you put down for your new house is just one of many big purchases you'll have to make during this time. You'll need a whole bunch of other things to fill your new place, from the kitchen wastebasket to possibly a new washer and dryer. Anticipate that you'll need to make some big purchases and may need some time to pay them off. Consider getting a low interest credit card that can keep the overall cost of your home-related investments to a minimum.

These are general suggestions for you to keep in mind; there is no hard and fast way to time the market. If you can go when demand for a new house is low, you should be able to get more leeway from sellers. The downside to all of this is that during these slow times, you will have fewer houses to consider.
More from CreditDonkey: