Best Time to Buy Flights to Europe
---
You've been dreaming about getting a glimpse of Westminster Abbey or you want to see what all the fuss is about the Eiffel Tower. Whether you want to make your first trip to Europe or your 10th, the truth about international travel, as you likely know, is it's expensive. Beyond looking at cheaper airlines, your recourse against the thousands of dollars you may have to spend for your European vacation is timing. Knowing when to buy your plane tickets — and it's not necessarily on the super-early side — is a key way to shave your travel expenses and use that savings toward things that really matter, like souvenir chocolates and hours-long noshing outside a European café.
Here are the best times of the year to buy flights to Europe:
When is the Best Time to Buy Flights to Europe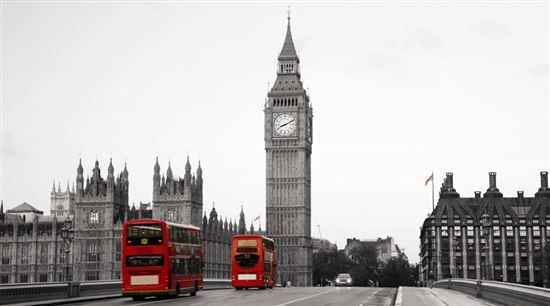 Book When No One Else Is
This is sort of a no-brainer, although one not many people like to consider. But you can get some great deals when you are flexible. While airfares will go up and down before a flight actually takes off, making it hard to predict exactly when you should do your booking, you can be assured you will get a deal if you are willing to travel during a time that's not as popular. This may mean looking up prices in the middle of the week and taking off on a Tuesday, and even considering winter travel. The reason not many of us want to travel in winter is not just because the weather isn't nice over there, but it's also risky, so be sure to use a credit card that will give you some protection if your flight does get canceled.
Get Your Flights Finalized in August and December
Do some thinking ahead and get your flights scheduled when everyone else is busy on other things. In August, everyone is vacationing and in December, everyone is in holiday mode. Use August to book a flight for the fall and December to get a flight in February, which can provide the cheapest fares of the year.
Book At Least Three Months Out
When tickets are released, the asking price is generally on the higher end of the spectrum until a few months prior to the travel date. That's when the fares begin to decrease because airlines have gotten a full grasp of demand, and can make adjustments accordingly to ensure the flights fill up. Booking too early or at the last minute could cost you hundreds of dollars. CheapAir, an airfare search engine, claims that 151 days before your date of travel is the absolute best time to buy a flight to Europe, based on a 2014 study of 4 million trips around the globe during the previous year. The pickier you are about seating and dates (such as a weekend), the earlier you have to book and the more you should expect to pay.
How to Save Money on Flights to Europe
Become a fare tracker
By signing up for alerts from a fare tracker database, such as the one offered by Expedia, Bing or Kayak, you may find that the day before or after anticipated travel works better for your wallet.
Be willing to say "yes"
Only a limited number of cheap seats are available, so if you run across an irresistible deal, don't delay the purchase. Attempting to follow the standard sales pattern that applies for domestic flights won't work for international travel since the sales are determined by route. Just be sure to look for the best deals within the timeframe specified in the first bonus tip because booking what seems to be a deal too far in advance could cost you hundreds, if not thousands, of dollars.
Look beyond mainstream routes
While it's fun to fantasize about a one-way flight with no connections, very likely you're going to have a stopover somewhere (and maybe more than one). It's just the way of travel these days unless you're made of millions. Become your own airfare search engine and search alternatives. For example, if you're going to Paris, see whether it would be cheaper to land in Madrid and work your way up. Or if you're going on a multi-country tour, suggests Cynthia Drake, a travel writer who is working on a book called Budget Travel for the Genius, shop a la carte and look beyond the instant plans that airlines and search engines will spit out at you. "Contrary to what you might think, these unconventional itineraries often ring up lower prices than a roundtrip ticket," she says.
Allison Martin is a contributing writer at CreditDonkey, a credit card comparison and reviews website. Write to Allison Martin at allison@creditdonkey.com
Note: This website is made possible through financial relationships with some of the products and services mentioned on this site. We may receive compensation if you shop through links in our content. You do not have to use our links, but you help support CreditDonkey if you do.
More from CreditDonkey: