---
Fed up with the appearance of your carpet, or perhaps you've cleaned it one too many times and it's starting to look worn? Regardless of your reason for wanting a new rug, one thing's for certain: the replacement cost can be quite steep, particularly if you're covering large areas or prefer a fancier product.
Most likely you'll need to put the purchase on a credit card, to give yourself some time to pay it off, even if it's just for a few weeks before that bill comes in. While we always recommend that you pay off your balance each month when you can, the retail analysts at CreditDonkey know that ideal goal is made easier if you can find the best deal possible on your purchase. For that reason, we looked over past sales offerings and trends to provide the best times to buy your new carpet.
When is the Best Time to Buy Carpet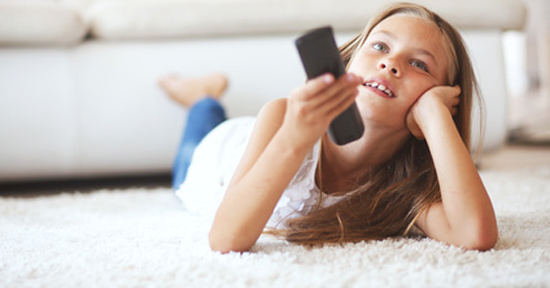 Beginning of January
Once the holidays have come and gone, many consumers are eager to hit the stores in search of bargains while others are busy recovering from the spending frenzy. Either way, stock up on carpet now when most other homeowners are not in the mood for home improvement.

Bonus Tip: Before stepping foot into a carpet store, establish a budget and conduct research to see which retailers are willing to negotiate. Once you have done so, pay them a visit to determine which products best suit your needs and are affordable. And don't skimp on the padding because it's an integral part of the comfort equation.

May and June
Tax money's all spent and consumers are focused on getting their ducks in a row for the upcoming summer vacations. And with school about to get out and kids running all around the house, the last thing on a consumer's mind is home improvement projects, specifically new carpet that will be saturated in filth in a matter of weeks. So make it a priority to do a little carpet hunting while demand is low and retailers are in need of sales to meet their targets.
September
School is finally back in session and parents are adjusting once again to a daily routine. Although holiday preparations haven't begun just yet, renovations may be on the radar. And since it's a slow time of year for carpet retailers, why not put your negotiating power to work? Depending on the retailer, you can expect to shave at least 25 percent off your final tab.

Bonus Tip: All set and ready to head to the register? Don't settle for the first number they throw on the table. Instead, kindly suggest that the total is a bit steep and you need a little more time to think things over. This will certainly raise the eyebrows of the representative who is eager to seal the deal. Start by proposing a savings of 30 percent and work your way down if necessary.

Late December
Christmas break welcomed friends, family, and good cheer. And now that the dust has settled and the New Year is around the corner, wallets are tighter than ever and carpet retailers are desperately in search of consumers to come and clean out the excess inventory. You may be able to save 20 to 50 percent off the retail price during this period.

Allison Martin is a contributing writer at CreditDonkey, a credit card comparison and reviews website. Write to Allison Martin at allison@creditdonkey.com. Follow us on Twitter and Facebook for our latest posts.
Read Next: