Study: Unlikeliest Cities to Get Rich
---
Down on your luck? It may be the place you live. In fact, there are some cities where it's distinctly harder than average to get rich. Many of these cities have other redeeming qualities, and it's certainly possible for a hardworking person with strong skills to achieve great things almost anywhere. But we've found the following spots have a built-in handicap, limiting the likelihood that their residents will be able to get a high-earning career or start a lucrative business.
Study Methodology
Looking at U.S. metropolitan areas with populations over 1 million, we considered three factors:
Percentage of high-income households

Local economic growth

Patents granted
We started by considering the percentage of households in each area with incomes of $150,000 a year or more. This data, from the U.S. Census, gives a sense of how common high-salary jobs are in each city. On average, 10.4 percent of households made that much in the big urban areas we reviewed.
Next, we considered how quickly the urban areas are growing. We used gross domestic product numbers from the Bureau of Economic Analysis, considering growth from 2008 to 2011. On average, the places we looked at grew by 5.2 percent over that time.
Last, since innovation is a big way many people get rich, we looked at the number of patents granted in each area in 2011, using data from the U.S. Patent and Trademark Office. The average number granted in these areas was 1,785.
1. Las Vegas, NV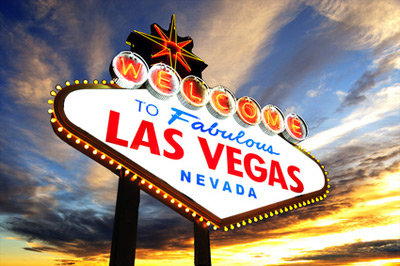 Las Vegas, Nevada
High-income Percentage: 6.7

Economic Growth: -4.3%

Patents: 231
Ironically, this city, known for high-rollers and quickly made fortunes, comes in at number one on our list. The real estate bust hit this area particularly hard, and the economy actually shrank 4.3 percent between 2008 and 2011. The city isn't particularly known for innovation, with just 231 patents won in 2011. And, while you might find places where a gambler could win $150,000 in a night at the poker tables, only 6.7 percent of households here make that much in a year. Still, some signs suggest capital is flowing back into the city. Las Vegas Weekly reported earlier this year that a number of stalled construction projects are moving forward on the Strip and elsewhere.
2. Orlando, FL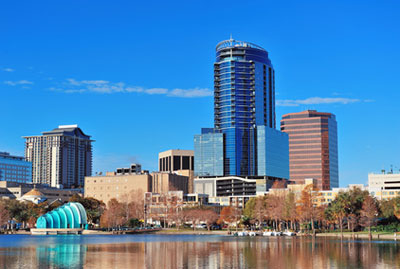 Orlando, Florida
High-income Percentage: 6.6%

Economic Growth: 0%

Patents: 324
Like Las Vegas, Orlando is a tourist town. Another thing they have in common is the hard hit they took by the Great Recession and their slow recovery. Orlando's economy stood still between 2008 and 2011, with no net growth. The city earned just 324 patents, and just 6.6 percent of households make $150,000 or more a year. On the other hand, Orlando is now creating jobs at such a strong clip that it came in first on CreditDonkey's list of Best Cities for Job Growth. So maybe the city is pointing the way to becoming a good place to make plenty of money. For now, it holds the number-two spot on our list.
3. Memphis, TN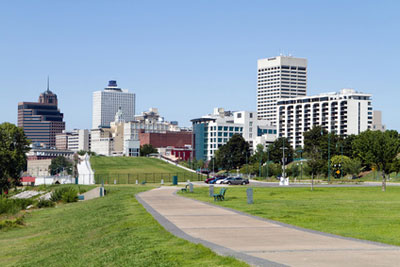 Memphis, Tennessee
High-income Percentage: 6.5%

Economic Growth: 2.5%

Patents: 302
Memphis is known for brilliant blues and rock 'n' roll musicians whose art came out of their humble origins, so it makes sense that it's not the best place for rising to great wealth. Just 6.5 percent of households are in the high-income bracket, and it's not a font of innovation either, with just 302 patents. However, an upside may be brewing: The city's economy has grown a bit in recent years, if not terribly quickly, and there are big investments underway by major brands like FedEx and Nike, according to economic growth organization Edge. So there are certainly opportunities for the right big thinker.
4. Jacksonville, FL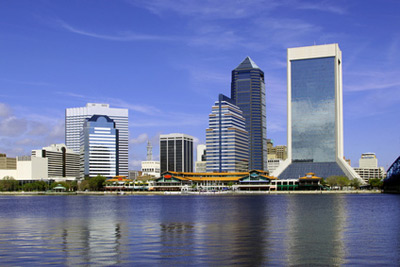 Jacksonville, Florida
High-income Percentage: 7.3%

Economic Growth: 3%

Patents: 143
In Jacksonville, only a bit more than seven in 100 households are high-income, and it won just 143 patents in 2011, putting it near the bottom of our list for innovation. The city has grown a bit, and it is making some real effort to attract more economic activity. As Florida's largest seaport and a host of many rail connections, Jacksonville bills itself as America's Logistics Center. It's also the headquarters of major railroad company CSX.
5. Tampa, FL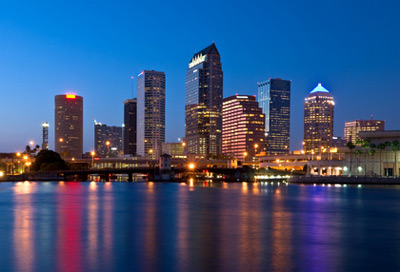 Tampa, Florida
High-income percentage: 5.9%

Economic growth: 3.4%

Patents: 490
This is the third Florida city on our list, which may not be terribly surprising since the entire state has been hit hard by the real estate crash and a down economy that left people with less money for vacations, the state's bread and butter (those that do go in and out of the city benefit from Tampa airport's amazing turnaround times; it ranked sixth in our list of best time-saving airports). Just 5.9 percent of folks here are in the high-income bracket. The economic growth level of 3.4 percent, and the 490 patents granted are also somewhat below average. Interestingly, though, according to a story in the Tampa Tribune, much of the area's growth is focused on wealthy areas, which suggests people with high educations and other advantages might be on their way to better times here.
6. Virginia Beach, VA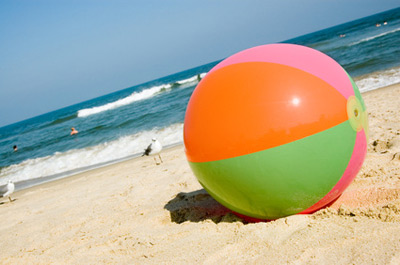 Virginia Beach, Virginia
High-income Percentage: 8.3%

Economic Growth: 3.4%

Patents: 111
Among our "10 worst," Virginia Beach is actually the best area in terms of the percentage of people who earn top-tier income, at 8.3 percent. But, it suffers on the innovation front, with just 111 patents, and its economic growth rate is ho-hum at 3.4 percent. The best-known industry here is tourism, which isn't a particularly great industry for making a fortune, especially in a continuing rough economy. Military employment, a big part of the local economy, is uncertain thanks to the ongoing threat of base closings. However, the local agribusiness industry is poised to improve soon and may benefit from a boom in that part of the economy.
7. Riverside, CA
High-income Percentage: 8.1%

Economic Growth: 0.2%

Patents: 376
Like Virginia Beach, Riverside doesn't come out terribly in the percentage of households making $150,000 or more. Still, its 376 patents and anemic 0.2 percent growth rate are decidedly unimpressive. This city has been highlighted in the national media for its troubles in terms of continuing unemployment, but it's working to build its economy back up. The city, the University of California at Riverside, and private players are working together to develop high-tech industry, including at Riverside Regional Technology Park.
8. Louisville, KY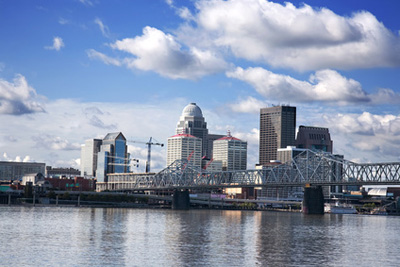 Louisville, Kentucky
High-income Percentage: 6.7

Economic Growth: 5.8

Patents: 156
Louisville and the surrounding urban area, including part of Indiana, are near the bottom of the barrel when it comes to patents granted and high incomes, yet the economic growth rate is actually above average for large metropolitan areas. The area has been quite successful in attracting manufacturers and other employers in recent times, but it remains to be seen whether that will translate into opportunities for big success stories.
9. Cleveland, OH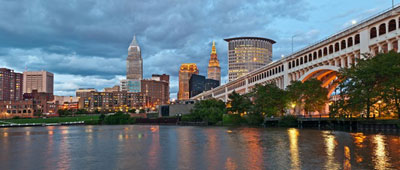 Cleveland, Ohio
High-income Percentage: 6.7%

Economic Growth: 2.9%

Patents: 725
Like Louisville, Cleveland remains a manufacturing center. The city has managed to move from old-school production to areas like biotechnology, thanks in part to its educational and medical resources, like the Cleveland Clinic. Still, innovation is not a particular strength for the city, with just 725 patents granted in 2011, and its economic growth and percentage of high-income households are also below average. While they may have more limited options for financial growth, Cleveland residents get their payoff at night: the city ranked fourth in our list of Best Cities for Value-Seeking Beer Lovers.
10. Phoenix, AZ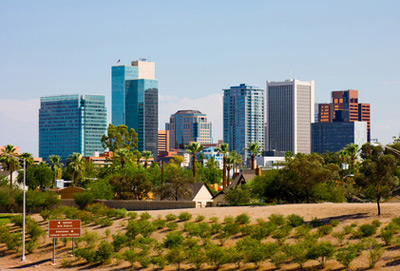 Phoenix, Arizona
High-income Percentage: 7.6%

Economic Growth: -0.8%

Patents: 1,364
Phoenix has by far the most patents of companies on this list; although, the number is still lower than average for major economic areas. That may reflect an industrial base that, according to a report in the Phoenix Business Journal, has a great deal of potential but faces roadblocks in attracting talent and developing a unified image. Just 7.6 percent of local households make high incomes, and the economy actually shrank a bit between 2008 and 2011, so the businesses here clearly have their job cut out for them. What does do well is Phoenix's image as a destination – its budget-friendly spas and golf reasons were major drivers in our decision to include the city as a top place to visit.
---
Of course the statistics used in this study don't tell all the individual stories about people in these cities. In every metro area on this list, people are making millions with innovative companies and lucrative career paths. Still, it's clear that the opportunities to do that will generally be less available in the places on this list than in many other locations. For those places, see our lists for Best Cities to Get Rich and Best Small Cities to Get Rich.
Livia Gershon is a contributing writer at CreditDonkey, a credit card comparison and reviews website. Write to Livia Gershon at livia@creditdonkey.com
Note: This website is made possible through financial relationships with some of the products and services mentioned on this site. We may receive compensation if you shop through links in our content. You do not have to use our links, but you help support CreditDonkey if you do.