What to do with Tax Refund: 10 Wise Money Moves
---
Tax season is in full swing, and so are the payouts. The IRS estimates the average taxpayer this year will receive a refund of $2,600. If you'll be getting a check from the government soon, you'll have a choice to make: use it wisely or abuse it by making meaningless purchases.
To avoid the latter, have a plan in place before the funds are deposited into your account. Here's a list of wise money moves you should consider making with your tax refund: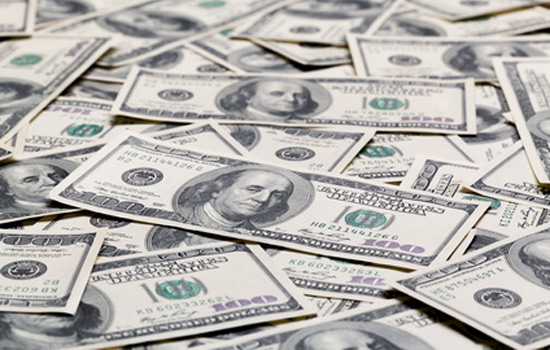 Beef up your stash

Is being more financially responsible at the top of your list of goals? Why not start here so that every financial emergency that arises won't cause your bank account to go backwards and your credit cards balances to spiral out of control. If you decide to take this route, be sure to store the funds in a money-market or interest earning savings account, or else this extra cash won't be doing much for you in the meantime.

Crush debt

Are you suffering from insomniac interest? This is when high interest charges tacked onto your credit card balances never go to sleep - they just keep adding up and up, contributing to your debt pile. Use this tax windfall toward your debt. Write out the equivalent of your refund in a big fat check to your credit card with the highest interest, and you'll save in the long run. You may even qualify for reduced interest rates down the line by showing you are a responsible debt holder. Just be sure to refrain from allowing history to repeat itself once the balances vanish.

Fund a college plan

Use the proceeds from your tax refund to set up a 529 savings or prepaid college plan for yourself or your children, as there are no income restrictions or age limitations. Contributions are not deductible, but withdrawals to cover qualified educational expenses are exempt from federal taxation. And in some cases, you can earn additional funds through the Upromise program, which deposits a percentage of qualifying purchases to a 529 College Savings Plan.

Contribute to your nest egg

Set your refund aside and beef up contributions to your 401(k). Ensure that you are minimally contributing enough that you are eligible for the maximum amount given through your employer match. Another option is to allocate funds to a traditional IRA or Roth IRA.

Pay your insurance premiums in full

Currently paying your premiums on a monthly basis? Switch over to the quarterly or semi-annual option if your auto insurance provider offers discounts for doing so. And while you're at, look into term life insurance as well since you may be able to obtain a substantial amount of coverage for a small sum of cash if you're in good health.

Take on simple home improvement projects

Take care of those home repairs that have been placing a dent in your wallet. For starters, have that leaky faucet that's been running up your water bill checked out. Another alternative is to spruce things up by doing a little painting, landscaping, or minor interior renovations. Keeping up with regular maintenance of your home is always a smart investment.

Visit a mechanic

Stop putting your wallet and life at risk and take care of those overdue car repairs. Use the funds to get the tune up or oil change you've needed for months, and swap those extremely worn tires for new ones.

Start a business

Are you talented at a skill or trade? Why not open the door to your own operation and use your tax refund as seed money? It could be used to pay a website developer to set you up for business or used as proceeds toward production of your product.

Enroll in continuing education courses

And while we're on the topic of entrepreneurship, taking a few courses to enhance your knowledge base is not a bad idea, either. On the other hand, if you're in the workforce and know of a few courses that could help you get that promotion you've desired for an extended period of time, now is the perfect opportunity to invest in yourself.

Reward yourself

Once you've taken care of business with your personal finances, use a portion of your refund to treat yourself to a pleasant dinner or outing. After all, life shouldn't always be about work and no play.
And last, but not least…
Although each of these suggestions are wise ways to put your tax refund to use, consider adjusting how much you ask your employer to set aside in each paycheck, as you may be deducting too much. You may enjoy the fruits of your labor year round rather than providing the taxman with what amounts to an interest-free loan before you submit your yearly refund request.
More from CreditDonkey: