Study: Best States for
Young Professionals
---
So you've finished college and you're ready to get your professional career in gear. But you also want to play: it's time to have fun, meet new people, and have those adventures that come with your 20s. Fortunately, the job market for college grads is more robust than it's been in years.
So where's the best place to go? We're helping you narrow your choices by presenting the states that rise above the others when it comes to prospects for your work and social life.
Study Methodology
Looking at the 50 states plus Washington, D.C., we considered three main factors:
Median salary for college graduates

Percentage of residents between ages 20 and 34

Safety as reflected by recent FBI crime statistics
As the economy continues its crawl toward better days, most young people want to settle someplace where they can land a good-paying job. Which states hold the most opportunity for young adults? To find out, we looked at U.S. Census data on median salaries for people with bachelor's degrees: the average is $46,381.
But what fun is work without play? Young adults have other necessities: After you find a job in a new city, it's time to find friends, dates, and things to do. We checked U.S. Census data to learn the percentage of each state's population between ages 20 and 34. The average is 20.5 percent for that age group.
Third, we looked for the states where young adults would feel safest heading out - whether for a night of partying or just managing the streets while living alone for the first time. To figure out those locations, we checked FBI data for the number of violent crimes per 1,000 residents. The average for this statistic is 3.6.
Finally, since no one wants to spend their whole paycheck on rent and gas, we built in a preference for places where the cost of living is lower. We gave this factor less weight in our final rankings than the others, since this isn't the main focus of our study. For cost of living data, we turned to the Missouri Economic Research and Information Center, which has developed an index of prices by state.
And so, here's the roll call. Read up, pack up and rise up as you set out to conquer the working and playing worlds in your new chosen home.
10 Best States for Young Professionals
10. Wyoming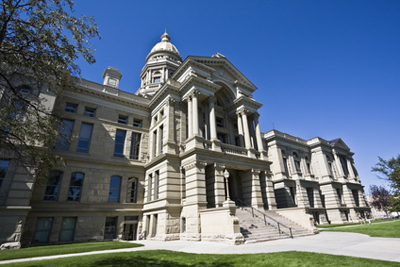 Cheyenne, Wyoming
Median income for college graduates: $41,869

Percent of population 20-34: 21.1%

Violent crime rate: 2.0
Wyoming: miles of open space. Men in cowboy hats. But beyond those images, this state is also surprisingly youthful, with more than 21 percent of residents between 20 and 34. The crime rate in Wyoming is remarkably low, too: two reports per 1,000 residents. And while the median income for college graduates isn't particularly high, that's balanced by a below-average cost of living and super-low taxes.
9. Hawaii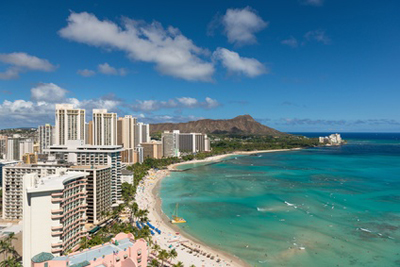 Honolulu, Hawaii
Median income for college graduates: $44,847

Percent of population 20-34: 21.7%

Violent crime rate: 2.4
Who wouldn't at least consider life in a laid-back locale that Americans equate with surf, sand and glorious warm weather year-round? Hawaii isn't just for visitors: with lots of young people and little violent crime, it's a place many new college graduates would love to call home. The state has seen a lot of growth in its natural resources and business services sectors as well as in its tourist industry over the past year. (And if you didn't hear, Larry Ellison of Oracle bought the entire Hawaiian island of Lanai in 2012.) The typical salary for college graduates isn't super high, and the cost of living pricey. But balance that with the bragging rights that come with living in the state, and how cool it must be to say "Aloha" as part of your daily conversation.
Related: How to Save Money on Flights
8. Minnesota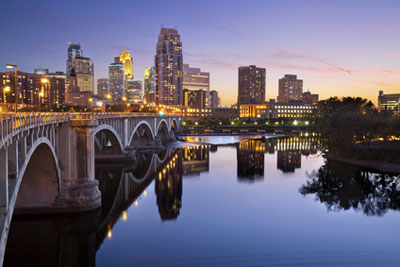 Minneapolis, Minnesota
Median income for college graduates: $50,065

Percent of population 20-34: 20.3%

Violent crime rate: 2.3
The coldest reaches of the Upper Midwest might not be the first place most college graduates think about heading. But there's a lot going for Minnesota, starting with the strong typical salary of more than $50,000 for college graduates. Then there's the Minneapolis-Saint Paul area, which has a substantial arts culture and a variety of places to eat and drink. It's been a haven for cool music for decades: Prince, The Replacements, and Jonny Lang got their start here. This state also has a low rate of violent crime, though its concentration of youth is only about average.
7. California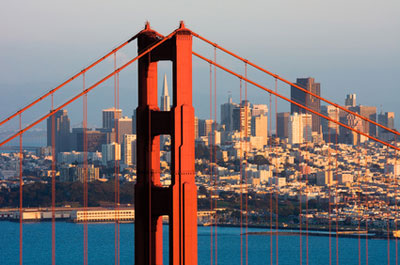 San Francisco, California
Median income for college graduates: $53,033

Percent of population 20-34: 22.1%

Violent crime rate: 4.2
California is one of the most youthful states in the country and one of the places that pays college graduates the most. It's a huge, diverse state with opportunities from the fast-paced tech centers of Silicon Valley to some of the biggest agricultural counties in the country. California is also home to the storied youth magnet that is Hollywood. The state's violent crime stat is relatively high, but that number varies a lot from city to city. Because the state is so large and diverse, scout the area you want to call home before making the commitment: Palo Alto, Los Angeles, San Diego and Sacramento may be four large cities, but they might as well exist on four different planets in terms of temperament and social life. Silicon Valley housing is though the roof cost-wise, but nearby Oakland, once considered a no-go zone, is rapidly gentrifying with affordable housing
Related: Best Cities for Young Adults in California
6. Rhode Island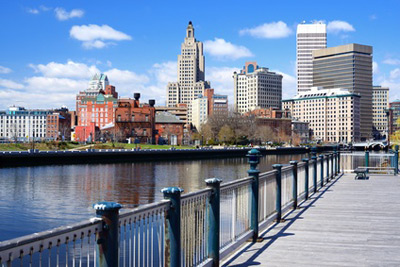 Providence, Rhode Island
Median income for college graduates: $52,221

Percent of population 20-34: 20.3%

Violent crime rate: 2.5
This spunky little New England state has some of the best paying jobs in the nation for college graduates, with a typical income of more than $52,000. It falls near the middle of the pack when it comes to the concentration of young people, but violent crime is low. And young adults have their pick across a range of jobs: Rhode Island is a center for financial services, and its location on the Atlantic coast attracts workers in a variety of industries from tourism to shipping.
5. Colorado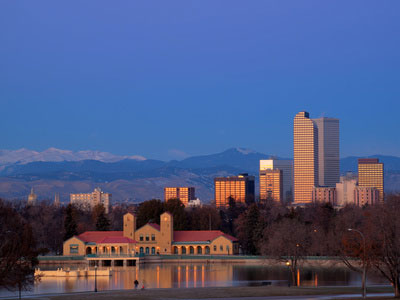 Denver, Colorado
Median income for college graduates: $47,782

Percent of population 20-34: 21.6%

Violent crime rate: 3.1
An obvious magnet for young people, given its attractive cities and strong economy, Colorado has more young adults than most states, at 21.6% of its population. It also has less violent crime than average and better pay for college graduates. The Denver metro area is full of jobs for people in a variety of fields, from aerospace to telecommunications to mining and energy, and, of course, the state is a magnet for skiers, hikers, and anyone else who wants to get out into the mountains. Boulder is recognized as a high-tech mecca in the U.S., by many measures second only to the Silicon Valley itself.
Related: Best Cities for Young Adults in Colorado
4. Texas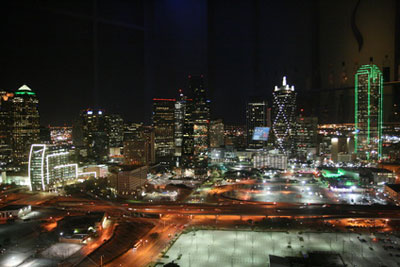 Dallas, Texas
Median income for college graduates: $50,613

Percent of population 20-34: 21.8%

Violent crime rate: 4.1
The economy of the Lone Star State is growing faster than the nation as a whole these days. That's driven partly by the booming oil and gas sector, but it's true across all sorts of industries, too, such as entertainment (in Austin) and air cargo (in Dallas-Ft. Worth). For college grads, this positive trend adds up to a higher than average typical salary. The state is also quite a bit more youthful than average. Its level of violent crime is high, though, so new residents would be well advised to carefully research local areas for safety before picking out an apartment.
Related: Best Cities to Get Rich in Texas
3. Washington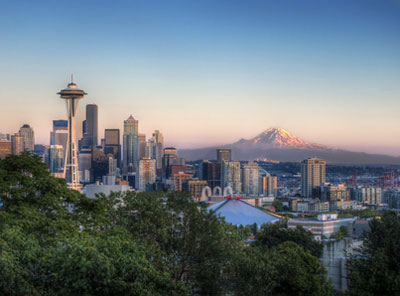 Seattle, Washington
Median income for college graduates: $51,658

Percent of population 20-34: 21.1%

Violent crime rate: 3.0
If Utah is associated with one sort of stereotypical image, Washington - particularly the Seattle area - has a very different one: coffee, grunge and Microsoft minions. Still, the two states have a lot in common, including a large population of young adults, lower-than-average rates of violent crime and gorgeous natural resources. Folks with a bachelor's degree can expect significantly better than average pay, with a median annual income of $51,658.
2. Utah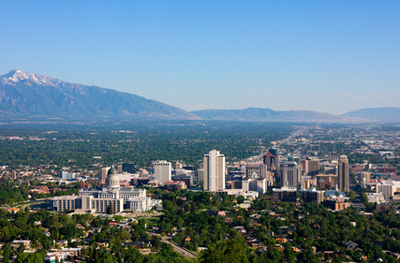 Salt Lake City, Utah
Median income for college graduates: $42,334

Percent of population 20-34: 23.9%

Violent crime rate: 2.1
Utah is the most youthful state in the nation, ranking just below urban Washington, D.C., on our list. It's also significantly safer than average, with just 2.1 violent crimes per 1,000 residents. With its high concentration of Mormon residents, the state has a conservative reputation, but local experts say it also has a dynamic economy and growing diversity - it's known as a gay-friendly state. Although the typical salary for college graduates is below the national average, they may not complain as much as you'd think since the state also has one of the lowest costs of living. And you can't beat the scenery, as Utah boasts lots of wide-open spaces and national parks.
Related: National Parks Statistics
1. Virginia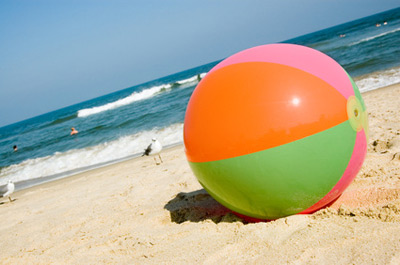 Virginia Beach, Virginia
Median income for college graduates: $52,607

Percent of population 20-34: 21%

Violent crime rate: 1.9
Finishing on top is one of the most prosperous Southern states: Virginia has the highest concentration of tech workers in the country, according to TechAmerica Foundation's annual Cyberstates report. The typical salary for college graduates here is $52,607, and the violent crime rate is one of the lowest in the country, with just 1.9 reports for every 1,000 people. It's also a fairly youthful state, with 21 percent of the population between 20 and 34.
---
So are you ready to move? For any young adult, the list of concerns ranges from job prospects to potential roommates. But in an economy that's still returning to full force, location can make all the difference. It helps to know that if you lose a job, another one might wait for you in a vibrant state or city - along with some bars and nightlife to plot your next move. And if you can keep and grow that job, so much the better - you've found a place to put down roots.
We hope our snapshot of 10 states provides you with options for getting good work and finding some great fun at the same time. Can you picture the possibilities?
Sources used in this study:
Livia Gershon is a contributing writer at CreditDonkey, a credit card comparison and reviews website. Write to Livia Gershon at livia@creditdonkey.com
Note: This website is made possible through financial relationships with some of the products and services mentioned on this site. We may receive compensation if you shop through links in our content. You do not have to use our links, but you help support CreditDonkey if you do.
More from CreditDonkey: