Study: Best Cities to Start Over
---
When life hands you lemons, sometimes you make lemonade, but other times you just want to move on. Whether you've recently lost a job, broken up with your significant other, or simply want a change of scenery, we've crunched the numbers and found the best big cities for starting over. Read on to get ideas for your next move, or see if your city is welcoming to newcomers.
Study Methodology
We considered the following factors in our review of the major metropolitan areas in the U.S.:
Population growth. A rise in residents signifies the desirability of a city, whether those who go there are moving for social or economic reasons. This statistic, combined with some of the others we've used, indicates places that likely have a strong job market, affordable housing, and entertaining attractions in a particular place.
Income growth and unemployment rates. Of course, you've got to make money no matter where you live, so we also looked at income growth and unemployment rates. Both figures shed light on the all-important economic conditions of a city. Not only are the cities in our top 10 list witnessing lower unemployment rates, they're also seeing salary increases.
Percentage of single adults. Finally, for those who are looking for love, we factored in the percentage of unmarried adults in each city. For those of you starting over with a mended broken heart, you need plenty of options to increase your chances of finding your perfect match.
Best Big Cities for Starting Over
1. Austin, TX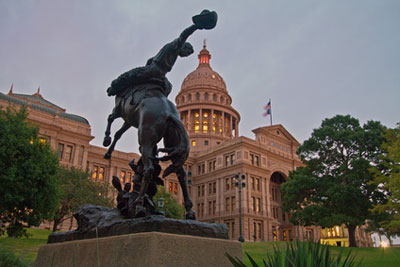 Austin, Texas
Population Growth: 3%

Income Growth: 4.6%

Unemployment Rate: 5.3%

Single Adults: 34.1%
They say that everything is bigger in Texas, and so are the opportunities: The Lone Star state appears three times on our list. And Austin beats them all, winning the top spot, mostly because newcomers are flocking to the state capital. At a 3 percent growth rate, this area has had the highest increase on this list, according to the most recent U.S. Census data. Income growth is also high and unemployment is low compared to the national average of 7.6 percent. Both positive numbers can largely be attributed to the technology and defense sectors that have a strong presence here. And with popular music festivals like the South by Southwest and Austin City Limits, single and married Austinites alike will find plenty of fun events and activities to keep them busy.
2. New Orleans, LA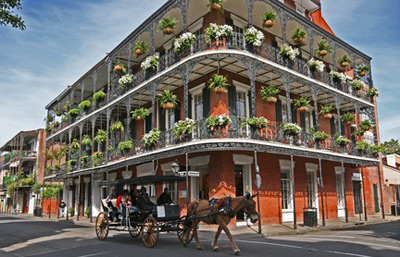 New Orleans, Louisiana
Population Growth: 1.1%

Income Growth: 3.3%

Unemployment Rate: 6%

Single Adults: 34.9%
Singles are living it up in the Big Easy, so if you're searching for a new romance in addition to a new city, New Orleans may be the place for you. The French Quarter is filled with bars and restaurants for meeting people, or you could roam the New Orleans Museum of Art for a quieter atmosphere. The local economy seems to be rebounding since the aftermath of Hurricane Katrina. With a major international port, a burgeoning health-care industry, and a culture all its own, New Orleans offers unique opportunities both professionally and socially.
3. San Antonio, TX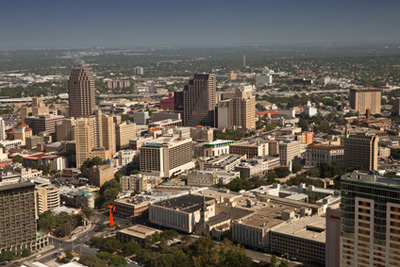 San Antonio, Texas
Population Growth: 1.9%

Income Growth: 4.3%

Unemployment Rate: 6%

Single Adults: 29.6%
High income growth is a major contributing factor that makes San Antonio our third best city for starting over. Consistently ranked as one of the nation's fastest growing cities, you will not be alone among newcomers in San Antonio. And with the River Walk in the heart of downtown, you can enjoy warm weather and scenic water views year-round. History buffs can also visit the famous Alamo, and Austin is just over an hour away.
4. Boston, MA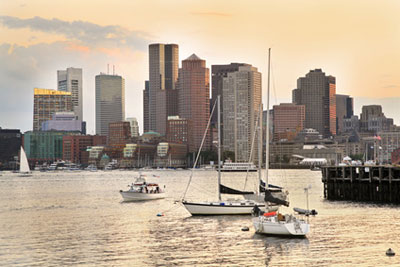 Boston, Massachusetts
Population Growth: 0.8%

Income Growth: 3.1%

Unemployment Rate: 5.9%

Single Adults: 33.8%
Though population growth is relatively slow, Boston exhibits a strong economic foundation, making it a great place to start over. Prominent companies with a large presence within driving distance of the city include Cisco Systems, Converse, and Staples. Boston also has one of the higher percentages of single adults, which may be partly due to the fact that the greater Boston area is home to more than 100 colleges and universities. So if you're looking to start over, consider picking up some Red Sox gear and moving to Beantown.
5. Minneapolis, MN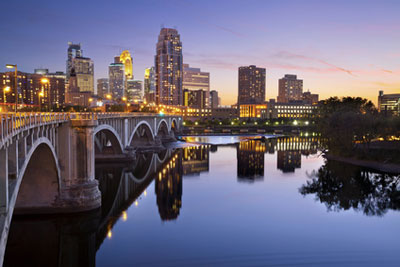 Minneapolis, Minnesota
Population Growth: 1%

Income Growth: 3.1%

Unemployment Rate: 5.3%

Single Adults: 31.5%
Our first Midwestern city in the top 10, Minneapolis has low unemployment, healthy income growth, and a decent percentage of unmarried adults. One particularly appealing trait of Minneapolis is its high concentration of Fortune 500 companies, which includes Target's headquarters. If that doesn't hit the bull's-eye for you, consider the fact that Minneapolis is the hometown of music legend Prince, someone who has started over many times.
6. Houston, TX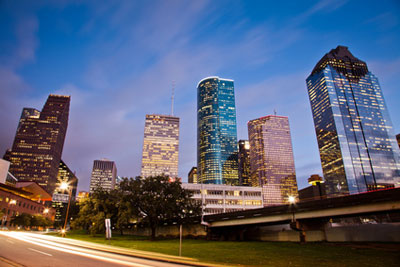 Houston, Texas
Population Growth: 2.1%

Income Growth: 3.1%

Unemployment Rate: 6.1%

Single Adults: 30.2%
It's no surprise that Houston is Texas's largest city, but it's also in the top five of the entire country, as evidenced by its high population growth rate. Income growth is also fairly high, perhaps due to the area's high-profile energy industry. But oil and gas aren't the only kings in town; wind and solar energy sources are also gaining traction in the local economy. Newcomers will also appreciate the historical significance of Houston's NASA Space Center.
7. Oklahoma City, OK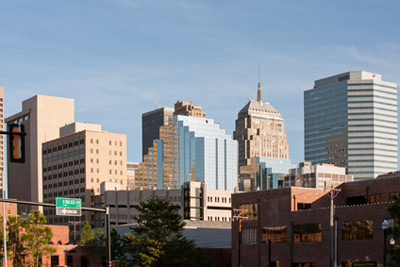 Oklahoma City, Oklahoma
Population Growth: 1.6%

Income Growth: 3.5%

Unemployment Rate: 4.6%

Single Adults: 28%
With an unemployment rate that is a whopping 3 percentage points below the national average, Oklahoma City gains a decent spot on our list. Population growth is also strong at 1.6%, which is a positive trend. The city is also home to several Fortune 1000 companies, such as Chesapeake Energy Corp. and Sonic Drive-In. Outside of work there are many options for culturally inspired dates, such as the nation's largest Dale Chihuly glass exhibit at the Museum of Art and the Myriad Botanical Gardens.
8. San Jose, CA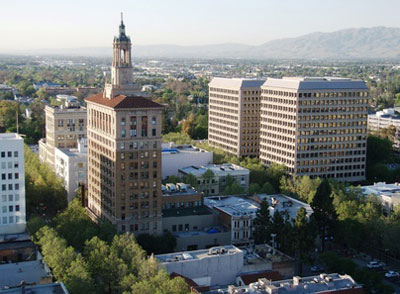 San Jose, California
Population Growth: 1.4%

Income Growth: 6.7%

Unemployment Rate: 7.3%

Single Adults: 30.3%
Though the city's unemployment rate is just below the national average, income growth in San Jose is exceptionally high. This is likely due to the city's prominent Silicon Valley, which is home to technology giants IBM and Adobe Systems. But San Jose is more than just a high-tech powerhouse; it also has a plethora of fascinating museums and scenic parks. So even if you're not an uber-techie, you'll still appreciate much of what San Jose has to offer.
9. Nashville, TN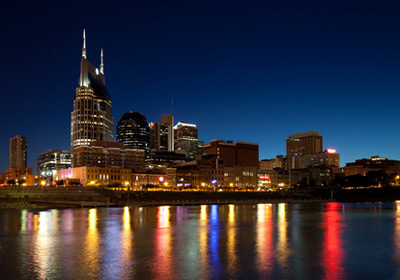 Nashville, Tennessee
Population Growth: 1.7%

Income Growth: 4.3%

Unemployment Rate: 6.3%

Single Adults: 28.7%
Nashville displays solid statistics in each category, making it a well-rounded city for anyone looking to start fresh. Head to Broadway and 2nd Avenue to meet new people at tons of bars, restaurants, and night clubs. At the country music capital of the country, you'll also have the chance to hear some of the hippest up-and-coming acts.
10. Raleigh, NC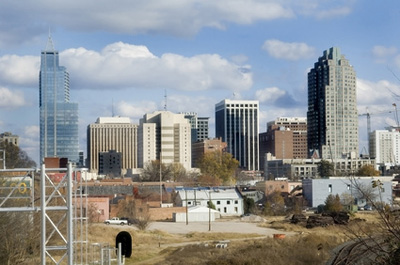 Raleigh, North Carolina
Population Growth: 2.2%

Income Growth: 3.9%

Unemployment Rate: 7.1%

Single Adults: 29.7%
---
To determine the top 10 best large cities for starting over, we used data for metropolitan statistical areas with populations over 1 million. To determine the percentage of unmarried adults, we combined the averages of both genders.
Looking for a place to start over, but need a good salary? Check out our study on Best Cities for High-paying Jobs.
Sources:
U.S. Census Bureau

U.S. Bureau of Labor Statistics
Lauren Ward is a research analyst at CreditDonkey, a diamond jeweler comparison and reviews website. Write to Lauren Ward at lauren@creditdonkey.com. Follow us on Twitter and Facebook for our latest posts.
Note: This website is made possible through financial relationships with some of the products and services mentioned on this site. We may receive compensation if you shop through links in our content. You do not have to use our links, but you help support CreditDonkey if you do.