Spring into a New Credit Card Deal
---
Spring is a wonderful time of the year that offers many reasons to celebrate. The cold weather and snow are replaced with sunshine, the days start to last longer, and you can finally start grilling outdoors again.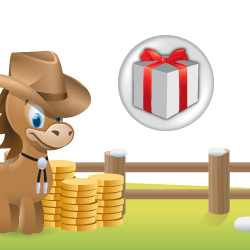 Credit Card Rewards Deals © CreditDonkey
Spring is also a great time of year because of its many holidays. Kids get off for Spring Break and adults get some deserved time-off with Memorial Day. Many Americans take advantage of these breaks to go on vacation or visit family members.
Unfortunately, this new season can also create new expenses. Gas prices tend to rise as the country approaches summer. These higher prices can make travelling very costly. Even if you don't travel, higher energy prices lead to higher utility and grocery bills as suppliers must pay more for oil.
A rewards credit card can be a useful tool against these higher prices. Many cards offer cash back discounts or free travel rewards that can be useful for reducing your bills. We have listed the best credit card deals for spring and the problems each card solves. By finding the right rewards card, you can enjoy the spring without having to worry about higher bills.
Travel Rewards
If you are planning to travel this spring, a travel rewards card can help you plan your dream vacations without destroying your budget.
Balance Transfers
Spring is not just for fun, it is also the season of spring cleaning. Many people pick a day during the spring to give their homes a full cleaning and straighten up the household for the rest of the year.
It is also a good time of year to straighten up your finances with a balance transfer credit card. Don't forget to read our Guide to Balance Transfers.
Cash Back
While travel rewards are nice, you may prefer the flexibility of cash back, especially if you don't plan on travelling anywhere this season.