ShopKeep Review: Pros and Cons
Ad Disclosure: This article contains references to products from our partners. We may receive compensation if you apply or shop through links in our content. You help support CreditDonkey by using our links.
(read more)
ShopKeep is a simple POS system with low fees and no contract. But it's not ideal for all businesses. Read on to see if it's right for your business.

© CreditDonkey
In this review, you'll learn:
What is ShopKeep
Small brick-and-mortar businesses find ShopKeep to be a fully functional and affordable POS for their business.
ShopKeep is an iPad-based POS suitable for businesses in many industries. Whether you are in retail or food service, you may find ShopKeep easy to use and full of features you desire. A few of its key features include:
Registration management

Inventory

Employee management

Payment processing
ShopKeep uses a touch screen interface that business owners can customize to their liking. It's effective, speedy, and versatile, giving business owners flexibility in their POS.
The register itself allows business owners to ring customers up, modify orders, accept payments, and even modify totals by splitting tender or offering discounts. You can also easily accept returns and provide refunds. You can customize the appearance of your register through your back office with little knowledge of POS systems.
Who Is ShopKeep Best For?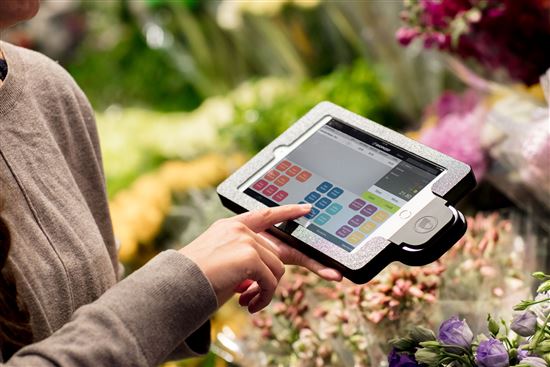 Small businesses: ShopKeep has robust features, but they are focused mostly on small businesses. For example, you can upload up to 10,000 items in inventory. You can also only add up to 270 item buttons on the register. Any products in excess of 270 will have to be rung up with the scanner or manually. Large businesses may have much more than this or need more robust back office functionality. Small businesses, however, with a niche and a small inventory, can flourish with its many features.
Food and beverage sellers: Both full-service and quick-service restaurants can utilize the benefits of ShopKeep. With features such as tracking sales per hour and hottest items by time frame, you can always be ready for the rush. By properly staffing your restaurant and having enough inventory of each most wanted item, restaurants of all sizes flourish with ShopKeep. You can also split checks, transfer checks to another server, or merge them with other checks.
Small coffee shops: Customers want their coffee at certain times. Learn the peaks and valleys of your coffee shop with ShopKeep's extensive offerings. You can capture customer's emails at the register, encouraging shop loyalty with marketing emails and specials. You can also track your coffee shop's progress via the app no matter where you are.
Reasons Why We Like It
No termination fee: We love programs that don't require a contract or termination fee. It's a pay-as-you-go type service with affordable monthly costs. If you don't like the service, you are out the monthly fee, plus any money you put out for hardware, but you don't pay to cancel the service.
Easy to use: The last thing you want is a complicated POS that leaves you more flustered than you were before you used it. ShopKeep has robust features that help small to medium-sized businesses stay efficient and effective with its extensive reporting tools.
Automated inventory: No one likes to do manual inventory, which is why programs like ShopKeep make life so much easier. Not only can you upload initial inventory, keeping track of it as items sell, you can also set thresholds for reorders. If you have low stock, you can set up orders with specific vendors at your threshold.
Multiple credit card processor options: Of course, ShopKeep prefers if you use their payment processor, ShopKeep Payments, but they do work with other card processors too. Discussing your current or desired processor with ShopKeep professionals will help you learn if it's a supported option.
Offline capabilities: You can use ShopKeep POS with or without internet. If you operate without internet, it will run locally on your device. Once you have an internet connection, the data syncs to the cloud. The only feature you would lose is payment processing if you don't have internet.
Simple pricing: There's no crazy pricing tiers to navigate. You know your monthly fee upfront. They charge per register, but do offer a price break for multiple registers purchased. We discuss this further in the Pricing section.
Simple employee management: Keep track of employees' hours, pay, and shifts. You can run reports to see where you need more employees and when you might be overspending on labor.
Reasons You May Want to Look Elsewhere
Customer service lacks: Upon setup, ShopKeep's customer service is great. They give you a dedicated professional for your account and 2 hours of free setup service. After setup though, the customer service frequently leaves a lot to be desired. There are often lengthy response times and a lot of pushing you from one person to another without getting any straight answers.
Occasional bugs: Current clients have complained about issues with the system, specifically the hardware. While there are bound to be bugs with any system, ShopKeep's lack of customer service often make the bugs harder to handle.
Fees and Pricing
As we stated above, there are no contracts or termination fees.
Each register costs $69 per month. If you purchase more than three registers though, it only costs $29 per register for the additional registers.
This is specifically for the register itself. If you want to add things like barcode scanners or receipt printers, there's an additional one-time cost, which we discuss below.
Hardware
You can use ShopKeep with your iPad and no other hardware. While it operates as a multi-functional cash register, they do sell some helpful items to make your life a little easier.
If you want to simplify things, you can purchase the ShopKeep Basic Hardware Kit, which includes a cash drawer, receipt printer, iPad holder, and credit card reader. This will cost you $799.
You can also purchase the items individually. For example, if you don't need the credit card reader, but want the cash drawer and receipt printer, you can buy them separately. The cash drawer costs $29 - $109, depending on the size and features. The receipt printer costs $239 - $269. You may also need to purchase an Ethernet cable to set the printer up as well.
Other hardware options include kitchen printers and barcode scanners. You can purchase each of their items as a "bundle" or a la carte to fit your needs.
Back Office
ShopKeep's back office is intuitive and user-friendly. During your 2-hour setup with a dedicated professional, you'll learn the basics of the program and how to customize certain items, including your store's name, method of uploading inventory (CSV or individually), and adding register buttons.
The back office is fairly easy to figure out on your own just by going through the menu items. After a few uses, it's easy to feel very familiar with the system. A majority of the time, you'll use the app on the iPad. However, inventory, employee management, and analytics are done on the web.
Most businesses agree that ShopKeep's back office is plenty for small businesses, but it may be lacking for larger or more complicated businesses. If you only use one register, the back office has features that you may not even use. If, however, you are a busy store with multiple registers and needs, you may use and even outgrow the extensive reporting options.
Customer Support
ShopKeep does claim to provide customer support 24/7, 365 days a year. In addition to the 2 hours of free setup, they offer unlimited support online via chat or email. If you prefer phone contact, though, you could be wishing for something that isn't there, as their support is mostly offered online.
How It Compares
Square: Small businesses with sizeable orders or frequent periods of busyness do better with ShopKeep and its robust features. Square is reserved for the mobile business that needs the ability to accept payments on-the-go. Square does offer POS features, but they don't compare to the fully capable ShopKeep features.
Clover: ShopKeep is an app you can download on an iPad you already own. Clover uses its proprietary tablet made specifically for the POS. Clover does require users to download multiple apps based on the features they desire, versus ShopKeep's all-in-one app.
Bottom Line
ShopKeep stands out from other iPad POS systems. If you are in the market for a POS but don't want to invest in costly hardware, ShopKeep is a good choice. While they do have some downfalls, the low monthly cost often outweighs the missing features.
As long as you can handle online support rather than speaking to someone on the phone, the system has great potential for small businesses.
Write to Kim P at feedback@creditdonkey.com. Follow us on Twitter and Facebook for our latest posts.
Note: This website is made possible through financial relationships with some of the products and services mentioned on this site. We may receive compensation if you shop through links in our content. You do not have to use our links, but you help support CreditDonkey if you do.
Read Next: