Save Money on Cable, Cut the Cord
This article contains references to products from our partners. We may receive compensation if you apply or shop through links in our content. You help support CreditDonkey by reading our website and using our links.
(read more)
A 2013 study found that 25% of American Internet users plan to ditch cable and opt for an over-the-top (OTT) device to stream media directly over the Internet to their television. It's a tempting idea for anyone who has ever balked at their monthly cable bill. And web-based content providers like Hulu, Netflix, and Amazon Instant Video seemingly make it easy. But would it make sense for you?
"I've actually never had cable, yet I'm never at a loss to watch something I want," says Boris Kerzner, a software developer who lives in Brooklyn. He's installed a Roku box that connects his television to Netflix, Amazon Instant Video, YouTube and other video programs he uses. "It's not like you have to connect a computer to the television in order to watch your favorite programs on the big screen anymore," he says. "I pay the monthly fee for Netflix and occasionally buy an episode of something on Amazon for a few dollars, and I'm totally satisfied . . . without spending a ton on cable."
Consider the following:
Do you have an Internet-connected device hooked up to you television? Whether it's a gaming system (like the Wii), a Wi-Fi-enabled Blu-ray player, or the TV itself, a plethora of media devices can help you make the transition to a cable-less life. And if you already have one of these devices in your house, it will make the trial period easier.
Are you already watching most of your favorite shows on a delay thanks to a DVR? Watching live TV is still important for some people, but millions are recording their favorite shows and watching them at their convenience. If this sounds like you, then on-demand, web-based content might be right up your alley.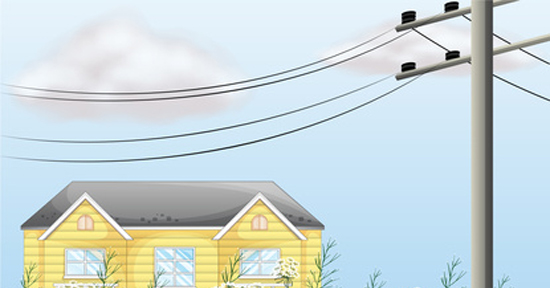 Just how much you stand to save by making the switch to a cable-free life will vary, but unless you have a bare-bones subscription, it's probably quite a bit. As it is, the average cable bill reached $86 per month in 2013 (and that doesn't even include broadband or voice access). By way of comparison, an unlimited streaming subscription to Netflix costs just $8 per month, and a Hulu Plus membership is $7.99 per month. Amazon Instant Video provides content-on-demand a la carte; Amazon Prime membership includes free access to 40,000 titles for $79 a year, plus two-day shipping on other, more tangible items.
Each service has its pros and cons. Hulu is better for current seasons of broadcast TV shows, but Netflix has popular exclusive shows like "House of Cards" and "Orange is the New Black". Amazon is great for providing access to current seasons of shows you may not be able to find elsewhere. But even if you signed up for subscriptions to all three of these services, you would still only be paying a little over $20 a month. That's likely a huge savings over your cable bill.
If you don't already have a connected device in your house, don't worry, there are other ways to get the content you want. There is another, oft-forgotten option: your TV antenna. Even if you don't have a digital television, you can buy a converter box for about $20 and get broadcast channels like NBC and CBS for free.
Here's where the decision over cable gets more complicated: If you have more than one television in your house, you will have to give cutting the cable cord more thought. Can your wireless network handle the demands of multiple devices streaming content simultaneously? Does the content provider support simultaneous streaming?
These are questions you'll have to answer before deciding whether the savings you'll see are worth the sacrifices you'll make.
The costs and benefits of giving up cable are personal, but they may extend beyond the pure cost savings, says Brian Nicoletti, a marketing associate who lives in New Jersey. "I've been without cable television since 2009, and made the decision after feeling unsatisfied with my cable company," he says. "I've never missed a show I want to see and have gained hours of free time to focus on things that really matter. The savings on your monthly bill is a nice incentive, but the freedom and control you have is priceless."
Theresa C is a research analyst at CreditDonkey, a credit card comparison and reviews website. Write to Theresa C at theresa@creditdonkey.com. Follow us on Twitter and Facebook for our latest posts.
Note: This website is made possible through financial relationships with some of the products and services mentioned on this site. We may receive compensation if you shop through links in our content. You do not have to use our links, but you help support CreditDonkey if you do.
Read Next: