RemoCam Review: Best Smart Home Security Camera for Modern Living
---
This camera will change the way you control your house. Read on for 10 reasons why the RemoCam is the best smart home security camera for modern living.
Securing and monitoring your home is always a good idea when you want to protect yourself, your family, and your home. However, with the $199 RemoCam RMCU-1508, not only do you get a HD camera with two-way communication, it is also an amazing smart home security camera. We'll explain below.
Smart Home Security Camera
The RemoCam from Olive & Dove lets you easily control your television, media players, lights, and other devices that are infrared-controlled. This simple-looking camera can transform your house into a smart home.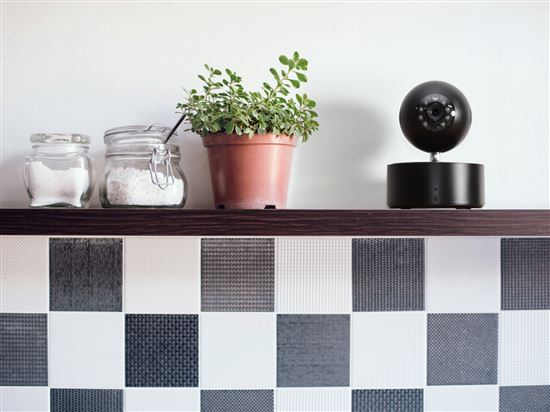 © Courtesy of Olive & Dove
To get started, you need the RemoCam, a smartphone or tablet, and the RemoCam app.
Tip: There are many ways to use the RemoCam. You can use this camera as a baby monitor, nanny camera, and even a pet monitor. It's a convenient way to check on the well-being and safety of an elderly relative too.

Debating whether to go ahead with purchasing a RemoCam? We'll walk you through the pros and cons.
10 REASONS TO GET THE REMOCAM SECURITY CAMERA
You want clearer pictures and videos: The RemoCam offers 720p HD live videos and pictures.
You can interact with others: You can communicate with your family and pets at home while you are away with the camera's speaker and microphone. The two-way communication allows you to listen and speak with whomever is on the other end. Go ahead, sing a song to keep your dog calm while you're out and about.
You can control your home devices: RemoCam only works with infrared-controlled devices. The receiver exchanges infrared signals with infrared devices in your home or business. You can simply control them with one device.
You can save your videos to the cloud: The RemoCam saves your motion sensor videos on their cloud service (at an additional cost), making it so you can watch them any time.
You want to control camera angles from afar: You don't have to be in the room to pan and tilt - you can control your RemoCam's viewing angle remotely to get a better view. It pans to 335 degrees and tilts 95 degrees.
You want night vision: With its eight infrared LED sensors, the RemoCam can monitor your home or business clearly and easily during the day and at night with its night-vision capabilities.
You want to protect your private information: Protect your personal data with RemoCam's bank-level, 256-bit AES encryption.
You can set an alarm: Through your smart device, you can turn on a siren that will alert others and scare off intruders in your home or business.
You prefer local recording: If you don't want to save your videos to the cloud service, you can save your videos on a microSD card (which is not included).
You want an easy setup: It takes only minutes to set up the camera, download the app, and sync up your home electronics.
WHY YOU MIGHT LOOK ELSEWHERE
You don't want to be the monitor: Some people prefer to keep things simple and not have to use a smartphone or tablet to keep watch on their home or business. They would rather have a security monitoring company take care of it. If you do not always have your cell phone with you, you may want to consider a professional security monitoring service.
BOTTOM LINE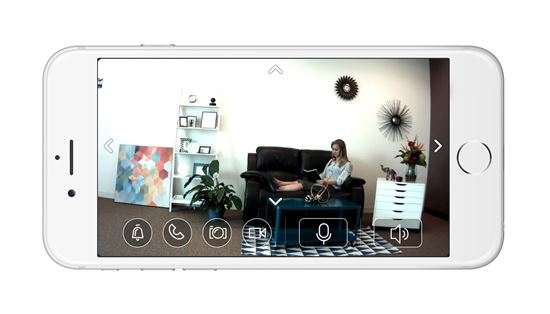 © Courtesy of Olive & Dove
For a security camera that is affordable and convenient, the RemoCam will do the job. The feature we're most excited about is the ability to control compatible home devices (such as your TV) through an infrared, smart-home system. Plus, it offers two-way communication and you can pan and tilt the camera remotely.
More from CreditDonkey: