Best in Real Estate: Top Investing Resources
---
Whether you're new to real estate investing or a seasoned investor, find what you need with the winners of the CreditDonkey Best in Real Estate Investing award.

Best Real Estate Investing © CreditDonkey
Investing in Real Estate: Top Resources You Need to Know
Real estate investing requires some luck for sure, but most of it is about knowledge.
You need to know your area, the trends and risks, and what's going on today—the real estate market is always changing. This list puts you in the right direction with the very best resources in real estate investing that you can use to flip, to invest, or even to find your next home.
Without this list, you'd be overwhelmed. There's an endless supply of blogs and websites covering this market—we should know as CreditDonkey has been helping consumers make smart real estate decisions for years, and we believe in doing thorough research before investing in anything. This list makes the research aspect much easier for you—these are the places you'll want to go to be in the know about real estate investing.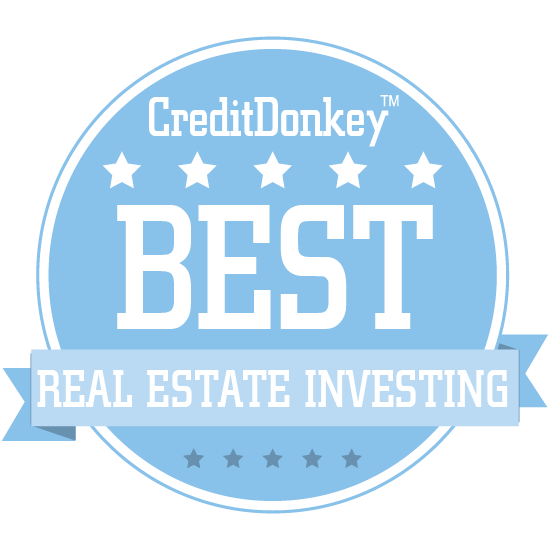 Best Real Estate Investing © CreditDonkey
More from CreditDonkey: