6 Secrets to Building and Preserving Wealth for Retirement
---
Building wealth for retirement is tough, and keeping it up once you've retired is even tougher. Don't let this put you off from planning for your financial future, though. There are plenty of small and large ways that you can build and preserve wealth for your golden years. Here are some steps to consider taking today.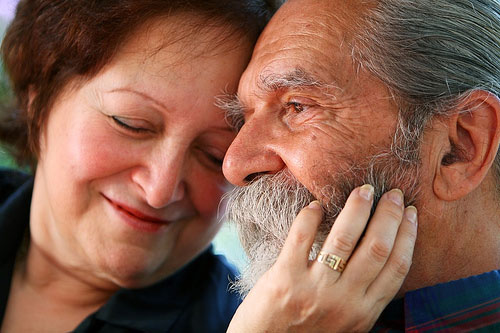 Happy Retired Couple © Ian MacKenzie
Live with as little debt as possible. One of the major problems many people have in saving for retirement is that all the money they might have saved gets eaten up by debt payments. If you really want to save enough for your retirement years, then you need to make sacrifices to keep your debts low so you can save money. Too much debt is also a problem for retirees, whose savings accounts can swiftly dwindle if they're paying for credit card bills, car payments, and mortgages out of their retirement funds. Make it a goal to be debt free when you retire, and your savings will stretch much further.
Talk with a financial planner. Even with common sense and a good work ethic, it can be easy to under-plan for retirement. Unless you're in accounting, you may not know how to run all the figures and figure out how inflation will affect things so you can decide what you'll need in your nest egg for retirement. Look up a respected financial planner who will teach you how to plan for retirement so that you can make some solid goals now. Whether you're twenty or fifty, it's never too late to start a game plan!
Always, always, always contribute to matching fund accounts. Whenever you have a job that offers you a matching contribution for your retirement accounts, contribute at least enough to get all that free money. If your employer, for instance, will match you 20% on all contributions up to $3,000, do what you must to get $3,000 in that retirement account every year. It is, after all, basically free money!
Have more than one retirement investment. Too many people rely on their employer's 401(k) plan and don't plan other avenues to build wealth. Ideally, you should be contributing between 10% and 15% of your income toward your retirement each year. If you make the average American income, this will more than max out your employer's retirement plan. Talk with a financial planner about other options, such as a Roth IRA, that give you tax advantages on either contributions or growth so you can make the most amount possible for retirement.
Invest more conservatively as you get closer to retirement. Your main retirement investments should never be extravagantly risky. Sure, you could make more money this way, but you could also lose a lot more. However, the closer you get to retirement, the more you should pull back. You can make catch-up contributions to make up for the loss in interest income, but you won't be sorry if the economy crashes again and you actually have a nest egg left.
Remember to plan for withdrawals, too. It's easy to plan for retirement savings and more difficult to plan for retirement spending. Even if it looks like you have a ton of money in savings upon retirement, you need to plan for how long you expect to live and make sure you can be comfortable through retirement. Depending on your situation, comfortable may mean living well in a paid-off house, or it may mean vacationing for six months a year. Just make sure you have enough money to pay the bills for the rest of your life, or your golden years won't be so golden.