What to Buy (and Not Buy) in October
This article contains references to products from our partners. We may receive compensation if you apply or shop through links in our content. You help support CreditDonkey by reading our website and using our links.
(read more)
October is the calm before the Black Friday storm for bargain shoppers across the country. But there are still amazing deals to be found.
Keep reading to see what items will get you the greatest discounts in October along with a few purchases you'll want to hold off on until the holiday season.
What to Buy in October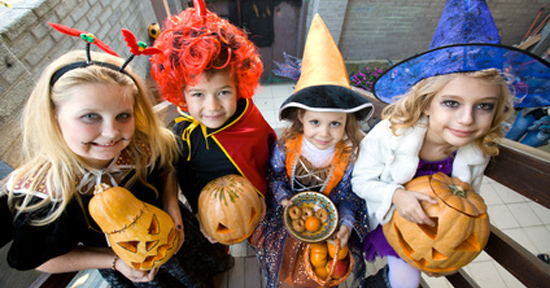 Halloween costumes: You won't find deals all month long, but if you're willing to take the risk and wait, you'll see retailers beginning to mark down Halloween goods a week in advance of the holiday.

Note: You might have a limited selection of size and character, but if you or your child aren't too picky, you can save up to 40%.

Tires: With Fall Car Care Month celebrated in October, drivers can take advantage of savings and promotions from tire retailers. Manufacturer rebates may range from $70 to $100, making this an ideal time to prepare your vehicle for the upcoming winter.

Does your car need a little more TLC? Look for coupons from AutoZone before heading to the store.

Vacations: Didn't get a chance to go away over the summer? October is a great month to book a vacation, especially for the frugal. Generally known as part of the "shoulder season" for many travel destinations, the period after Labor Day sees big drops in hotel and attraction prices that drop even more in October. As an added bonus, you get to enjoy your trip without all the summer crowds.

Cruises: Like most types of vacations, cruise prices drop as schools get back in session and families have less travel flexibility. One great way to score a vacation deal is to look for what are known as "repositioning cruises": one-way cruises that allow cruise lines to move their ships to different starting destinations. Book a cheap one-way cruise with a low-cost flight home, and you could save a good deal of money.
Road Trip: Thinking of heading out on a fall road trip? Conveniently, October is one of the best times to look into getting a used car. Deals can be had on both new and used vehicles in the 5-10% off range for used cars and $1,000-$2,500 off new rides. You might also find more room to negotiate on new vehicles as dealers want to make a strong showing in the fourth quarter.

Need a rental car? Hertz coupons can save you more.

Bonus Tip: Before you book that fall vacation, consider applying for a travel rewards credit card. You'll be able to earn points on your spending that you can redeem for free airline tickets or hotel stays for your next trip.

Summer staples: The arrival of fall means the demand for air conditioners, camping equipment, and other outdoor essentials drops off and stores will be looking to sell off leftover inventory. If you have extra cash, you'll get a much better price now than if you wait until next summer for these purchases. Retailers will start to get desperate to free themselves of these items to make way for next season's inventory, so major price cuts in the 50-75%+ range can be expected.

Bonus tip: For outdoor recreational equipment like tents and sleeping bags, use this season of discounts as an opportunity to purchase better quality items that will last longer and perform better. Outdoor specialty retailers like REI will have high quality, name-brand equipment on sale.

Denim: This is a great time to replace your worn-out jeans with some new pairs. Retailers are looking to clear space for winter clothes and will offload jeans that weren't sold during back-to-school sales. Look for discounts of 40-50% off or more.

Tip: Check out Old Navy and Gap coupons for additional savings.

Broadway tickets: Thinking of attending a play? October is generally considered the "off season" (in addition to January and February) for Broadway shows, which means cheaper tickets are available. Look for special promotions of the "buy one, get one" variety, or try reputable online ticket sellers to get a discount off the ticket's face value.
Plants: With the warmth of summer fading, homeowners are shifting their focus from landscaping to leaf maintenance. But there's still time to plant trees, bushes, and bulbs that will be ready to flower when spring rolls around again. And you can be rewarded when you head to your local nursery or home improvement store for good deals on plants.

Tip: Find extra savings with coupons from Lowe's and Home Depot.
What Not to Buy in October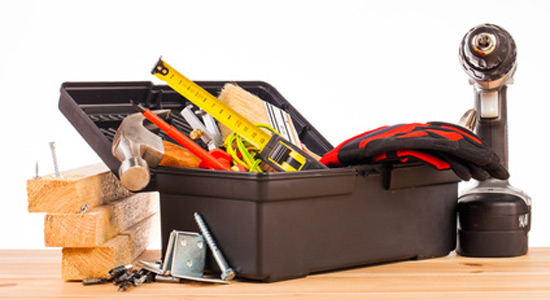 Televisions: It should come as no surprise that the best time of year to buy a television is on Black Friday, especially if you're searching for a big screen. If you can hold off another month, you'll find some major door busters that will offer major savings.

Bonus tip: Need a new TV now? Find coupons and sales at Best Buy.

Cold weather apparel: It's getting colder outside and retailers are hoping you'll be willing to pay full price for your winter clothes in return for variety and high-quality items before they get picked over. To get the best bargain, you'll want to hold out on revamping your wardrobe for as long as possible – ideally, as late as January.
Tools: Fall is a great time for working on home improvement projects, but you should think twice before investing in that new power drill or saw. As one of the few items that normally don't see any price fluctuation during the year, tools do get a price break during the holiday shopping season. Postpone your purchase for a few more weeks, and you could get a rare bargain.

Bonus tip: Besides the holiday season, about the only other time of year you're likely to see any real sales on tools is in June, right before Father's Day.

Holiday gift staples: With the prime of the holiday shopping season right around the corner, wait to make purchases in traditional gift categories like electronics, toys, and jewelry. Be patient, and you'll be rewarded with discounts when retailers' holiday sales are in full swing.

Bonus tip: If you want to get your holiday shopping done early, without the crowds, you just have to know where to look. Toy manufacturers, for example, will be trying to clear out last year's toys to make way for the hottest new toys for this holiday season, so you could find deals (although perhaps not the coolest thing on Junior's list).
For those who have the funds and the patience, October can be a month of savings. It can also be a transitional time though if you're saving your budget for the holidays. Try to focus only on those items that retailers are trying to push off their shelves before the rush.
Leah Norris is a research analyst at CreditDonkey, a credit card comparison and reviews website. Write to Leah Norris at leah@creditdonkey.com
Note: This website is made possible through financial relationships with some of the products and services mentioned on this site. We may receive compensation if you shop through links in our content. You do not have to use our links, but you help support CreditDonkey if you do.
More from CreditDonkey: