---
Black Friday is just around the corner, but smart consumers can find the best deals on some products before the biggest shopping day of the year hits. Read on to see what to buy in the beginning weeks of November — an overlooked time for shopping deals — and what purchases should wait.
What to Buy in November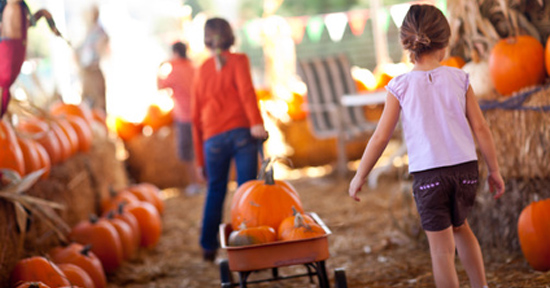 Cookware and kitchen accessories: This is perfect timing for anyone planning to host any of the upcoming holidays. Deals on cookware can be found throughout the autumn months, with November traditionally providing the deepest discounts and widest variety of sales.
Appliances: The same holds true for large appliances in November because new models will begin to hit the stores. Those older models will get major discounts. Enjoy cooking your Thanksgiving turkey in a brand new oven this year, or stocking up a new refrigerator with leftovers.
Candy: All Halloween-related supplies will be on sale as soon as the calendar flips over to November, but who wants to bother buying costumes you or your children may not like in a year? Instead, stock up on candy you may be able to use at upcoming festivities. You'll find bags of candy at 50% to 75% off their original prices.
Wedding dresses and supplies: The winter months aren't a popular time for weddings, and with the holiday season quickly approaching, many brides-to-be are preoccupied with planning other events. But cost-conscious brides can get a great deal on wedding dresses in November, and the same goes for buying or renting other wedding supplies.

Did you know: January to March is considered the wedding "off-season," which means you can save a lot of money by planning a winter wedding. Many of the services associated with weddings, including banquet hall rentals, photographers and limos, experience their lowest demand levels during the winter months. Discounts of 10% to 25% or more off regular prices are frequently offered during this time.

Turkey: Of course you need to buy your turkey at least a few days before Thanksgiving, but it also pays to plan for that purchase even earlier in the month. See if any stores are running promotions that reward loyal customers with a free turkey or offer a lower price per pound if you spend a minimum amount on other products. Also try looking into any credit cards you have or may want to sign up for that provide generous cash-back offers for what you spend at the supermarket. Since you'll be buying a lot of food in the weeks ahead anyway, you might as well get a break.

To qualify for supermarket turkey promotions, customers usually have to spend $200 to $400 over about a month, a requirement that many families meet in just a week. For credit cards, take a look at the select few that will give you the most back for your supermarket spend in our article Best Grocery Credit Cards.

Blu-rays: Blu-ray movie prices will decrease throughout the month leading up to Black Friday. Check out daily deals on Amazon and other sites where you can find some titles for as low as $3. Load up now for holiday stocking stuffers.
What Not to Buy
For the first few weeks of November, consumers should avoid buying anything that is traditionally a staple of Black Friday sales, including the following items:
Electronics: You're only a couple of weeks away from the best deals of the year, so if you're looking for a new TV or computer, it's probably best to wait until Black Friday. Otherwise, you may pay full price; in anticipation of their end-of-year deep discounts, many retailers and manufacturers cut back on quality sales promotions before the holiday season kicks off. Afraid to shop during Black Friday? December usually has better prices on electronics than November anyway.

Did you know: As Black Friday approaches, look for cheaper prices on popular electronics offered by third-party dealers rather than by the company itself. This has certainly been true in recent years of Apple products, which have been discounted 5% to 10% around Black Friday. The same products were offered by retailers like Amazon.com at more than 20% off.

Toys: In general, toys follow many of the same patterns as electronics around this time of year. Bargains will be best from Black Friday to Christmas as retailers compete for your holiday dollars.

Did you know: November 8, 2014 is Neighborhood Toy Store Day. Even though you'll still want to hold off buying must-have items on your holiday list that will be discounted later on, help support your local toy shop by making some headway on your list. Many small, independently owned toy stores will hold special activities and discounts during this event.

Anything holiday related: November is the time of year when Christmas tree displays go up at your local department store, and annual collectibles, like Hallmark ornaments, make their debut. These items will never be more expensive than they are now, and discounts will be very hard to find. If you can wait to buy decorations for the next holiday season, then hold out until after December 25, when discounts will begin to creep up to 50%. Just remember that any trinket you have your heart set on now may not still there be when you go looking for it after the holidays.
Calendars: January brings major price cuts on calendars for the new year, and this is one item that carries no benefit to stocking up early. Wait a few weeks for the sales.
Fine jewelry: Wait for deeper discounts on jewelry, particularly engagement rings. The holiday season is the biggest time of year for proposals, and jewelers will be vying for your business. If you can wait until after the holidays, read our article on the best time to buy jewelry.
Winter apparel: You'll likely continue to see full prices on most winter clothing, so wait until Black Friday for the better deals. If you don't feel like going out on the big day, wait until closer to Christmas, when cold weather clothing and accessories will get major markdowns.
(Research by Leah; Additional Writing by Lauren)
Leah Norris is a research analyst at CreditDonkey, a credit card comparison and reviews website. Write to Leah Norris at leah@creditdonkey.com. Follow us on Twitter and Facebook for our latest posts.
Note: This website is made possible through financial relationships with some of the products and services mentioned on this site. We may receive compensation if you shop through links in our content. You do not have to use our links, but you help support CreditDonkey if you do.
Read Next: