23 Things to Remember when Money is Tight
---
When you're stressing about how you're going to pay the rent or mortgage, it's hard to think rationally. Instead, you may feel a pull to run down to the convenience store and try your luck at the lottery counter. Or you may start racking up your credit cards, under the cloud of denial that you really can't afford what you're buying now and you won't be able to afford it when you get the bill.
Neither is productive, of course. What will get you out of this phase is thinking positively and being proactive. CreditDonkey has compiled a practical list to keep you on track as you make your way through these trying times.
1. DON'T PANIC
Worrying does not make money magically appear. It's futile. And who needs a wrinkled brow? What you need to do is take action, and that's hard to do when your stomach is in knots. Take a breather and then figure out your next move with a clear head.
Related: Stress Statistics
2. KNOW THAT HUNDREDS OF OPPORTUNITIES ABOUND
The Internet has opened up a world of money making opportunities. There was a time when the only way to earn cash was to look through the want ads in a newspaper (you know, those black and white, plastic-wrapped things at the end of your parents' driveway) and snail mail a resume. Nowadays, as ABC News special contributor Constance Gustke reports, "it pays to cast your financial net online." You can start your own website or YouTube channel, apply for jobs, even write your own eBook, and have money come in through any of those channels. You just have to be smart and do your research. The avenues to make money are out there. This may not equate to a full-timer's salary, but it could be a way to supplement your income or fill in as compensation as you look for a new job.
Tip: How to Make Some Extra Money
3. CUT BACK ON FRIVOLOUS SPENDING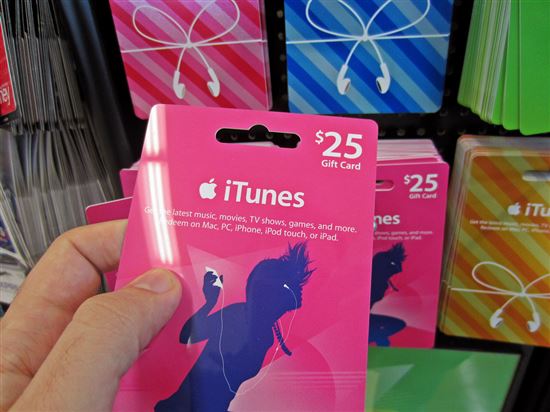 itunes gift card © 401(K) 2012 (CC BY-SA 2.0) via Flickr
Yes, we know that music has healing powers. But do you really need 5,000+ songs? Seriously, you don't need to download that tune. You might like it now, but after you hear it on the radio a zillion times, you'll probably delete it from your iPod. Music downloading can really add up, so if money is tight, don't buy a song after you've heard the first note, and certainly don't purchase an entire album just because you liked the artist's last album. And if it's unnecessary gadgets you're into, trust us, you don't need the smartphone-controlled paper airplane. Your fingers and wrist could use the exercise.
Tip: How to Live Within Means
4. RETHINK HOW YOU PAY FOR THINGS
Speaking of music downloads, you may be trigger-happy because it's so easy. Take a look at your last two rounds of credit card statements and see where your money is going. Maybe you should untangle your credit card info from iTunes, for example, until you get back on solid financial footing. Maybe you should cancel those digital subscriptions to publications you never read anyway. And maybe you should conveniently change and forget your Amazon password while you're at it. It could be time to take a break from extra spending and make online/impulse buying harder to do for a while.
5. PACK A LUNCH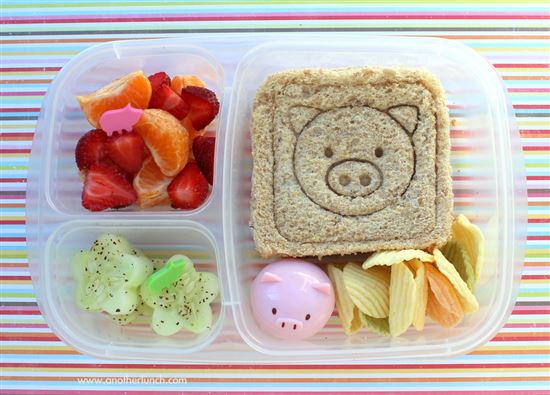 EasyLunchbox piggie lunch for Kindergarten © Melissa (CC BY 2.0) via Flickr
Have you taken a look at lunchboxes recently? They're hip and cool — some even look like women's purses (men, you'll have to still brown bag it if you're self-conscious). They're foil lined, they have compartments, they'll keep both hot and cold food — they've really evolved. And they only cost about 10 bucks, which is probably what you paid for your Angus burger and fries today, right? So put out the initial cash, buy yourself some PB & J (peanut butter and jelly), some fruit, and some kale chips, and consider saving close to $80 bucks a week by making your own meals. Then, you can finally pay your cell phone bill and call your mother to thank her for all those years she made lunches for you.
6. CALL YOUR LENDERS
Believe it or not, most companies you owe money to will work with you, and put you on a payment plan. All it takes is a phone call, and provided you're a good customer, make timely payments and have a strong credit history, companies will usually help you out when you're in a jam. Still, be careful what you tell your creditors. Geoff Williams of U.S. News and World Report advises, "Asking for a hardship allowance may be the thing to do with your mortgage or vehicle lender, but telling your credit card companies you're financially pinched is the last thing you want to do." That's because if they find out that you're out of a job, they might lower your credit limit or put the kibosh on future purchases.
7. KEEP AN OPEN MIND
Not having enough cash is not the end of the world. Yes, it can be a little scary, and yes, it naturally makes you nervous, but that doesn't solve your problem. You need to be open to ways to bring in more money. Perhaps you like to write? See if you can get yourself a freelance writing gig online. Do you make jewelry as a hobby? Consider selling it to other people for a decent markup. Big-box craft stores sell tons of material to make your own necklaces, bracelets and earrings, and usually offer coupons in their weekly ads. If you spend as little as $10 for the raw materials and sell a homemade necklace for $40, you've made $30 bucks right there.
8. GET YOUR DEBT IN ORDER
When you have a lot of debt or predict you will start accumulating more as you go through this setback, you need a list of all that you owe and consolidate as much as possible. Transferring your credit card balances to a new card, for example, can help you keep better track of what you owe, and you may be able to get a 0% APR introductory period for an entire year or longer. You usually have to pay an up-front fee for this convenience, but that fee may cost you a lot less than what you would owe in interest if you didn't do it.
9. DON'T DRINK
For many, alcohol or other unhealthy habits is the go-to crutch to temporarily wash away the pain of your money woes. But everyone knows you have little to gain while intoxicated, except maybe a throbbing headache and some humiliation. You only have things to lose when you drink in excess — including your limited cash. Alcohol can get very expensive, so do you really want to spend what little you have on a few hours of altered-state relief?
10. CALL YOUR PARENTS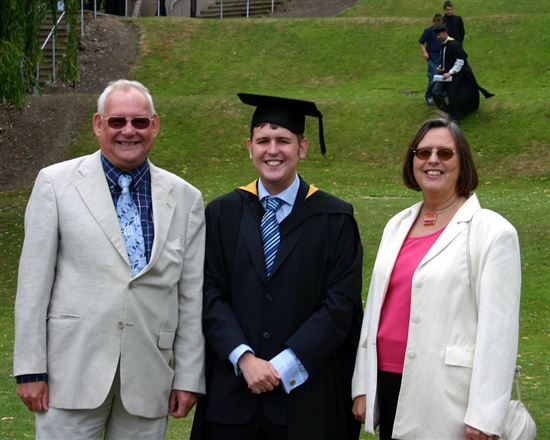 Me and my parents © Neil Turner (CC BY-SA 2.0) via Flickr
Your parents don't want you to struggle. They want to see you happy, healthy, and prosperous. While it might not seem the most optimal move, borrowing from The Bank of Parents can really help you out when you're in financial straits. Most likely, they won't charge interest, and you'll probably get a hug and some comforting words to boot.
11. MEDITATE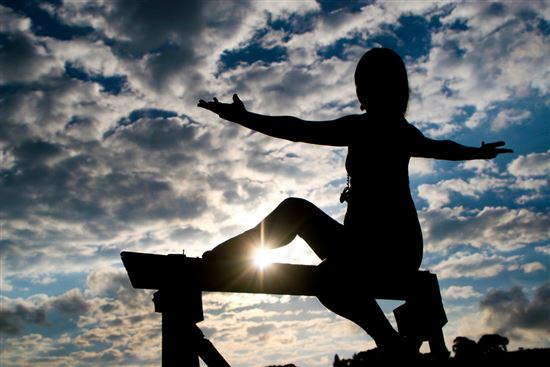 Yoga © Jean Henrique Wichinoski (CC BY-SA 2.0) via Flickr
We know, you're not into the frou-frou stuff. But meditation is a great way to quiet your mind. Some of the greatest, most successful people in the world meditate. Oprah, people. Yes, that Oprah. The Billionaire. Stated simply, according to Forbes contributor Peter Bregman, "meditation makes you more productive." Once the fuzzies are out of your head, you can pursue a path of financial gain that you might not have seen while your mind was still full of worries.
12. LOOK FOR CASH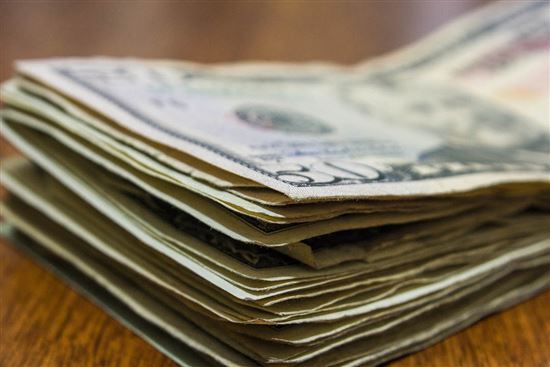 Closeup stack of $50 bills © OTA Photos (CC BY-SA 2.0) via Flickr
Maybe you've already looked under the couch cushions. Twice. But also look for other sources of possibilities for cash if the worst-case scenario occurs, i.e., if you are not able to get out of this money-tight scenario any time soon. What steps would you have to take to withdraw funds from your 401(k)? It's usually not a good idea - you'll have to pay a tax penalty and a hefty early withdrawal penalty - but it is an option if you are really strapped. Get your investments in order; see if there are lending options available and what's involved. And then take another look under your couch. Just in case.
13. LEARN A VALUABLE SKILL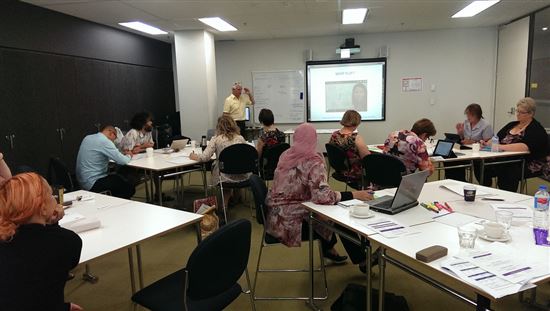 Centre for Adult Education Flipped Learning Design in VET Workshop 070214 © Vanguard Visions (CC BY 2.0) via Flickr
Yes, you'll have to put out some money to take the class, but the payoff might be well worth it. If you take a course in computer programming, or plumbing, or basic accounting, you can gain skills that you can capitalize on in the marketplace. As an added bonus, you might meet someone in the class who will offer you a job. Or friendship. Or, at least, a free cup of coffee.
14. LOOK AT YOUR ASSETS
We all possess things. Maybe you own an expensive tool or musical instrument you can lend out as a rental (perhaps a guitar that's collecting dust?). Consider renting it to someone, as guitars can be expensive and someone may be willing to set up a lease just to see if their kid wants to pursue learning the instrument. Your $50 monthly rental fee could seem very appealing to them.
15. MAKE COFFEE AT HOME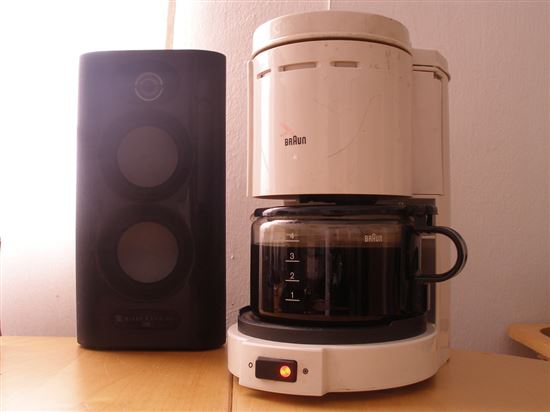 MX5021 satellites © Khairil Yusof (CC BY 2.0) via Flickr
We're happy to do the math for you, even though we don't know what kind of fancy drink you purchase at your local Starbucks. But being the generous folks we are, we'll take the low-end average of 3 bucks a drink, multiplied by five days a week, multiplied by — well, you know where we're headed. That's $60 a month, which will probably cover your cable bill. If you turn on your automatic timer and brew java at home, you can save $720 bucks a year. If you're suffering from barista withdrawal, have your roommate or a family member pour it for you and hand you the mug.
Related: Why Drink Coffee Every Day
16. CONSIDER SELLING SOMETHING YOU NO LONGER USE OR NEED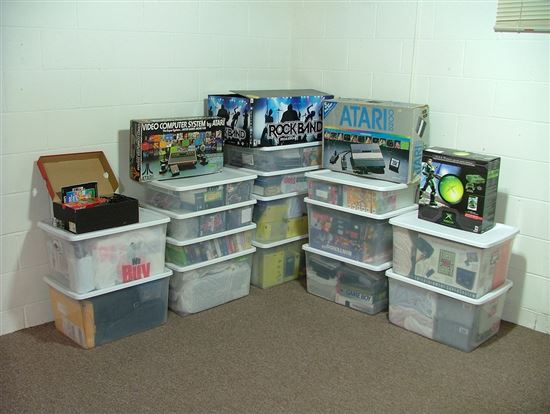 My Game Collection © Michel Ngilen (CC BY 2.0) via Flickr
That collection of Atari video games can be worth a fortune, and if you're strapped for cash, you might consider selling it. Don't try to tell us you're still using it — you moved on to the Xbox One a long time ago.
17. FOCUS ON THE SOLUTION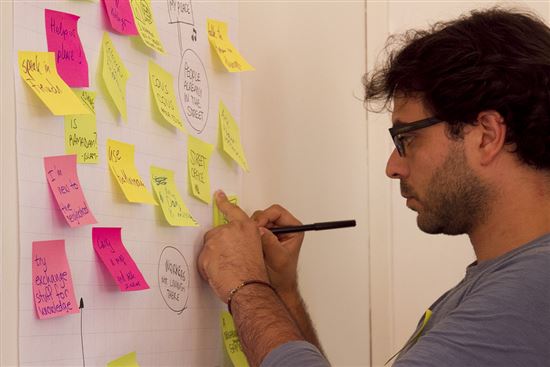 Vincenzo di Maria © Kennisland (CC BY-SA 2.0) via Flickr
Constantly thinking about your financial problems is not going to make money rain down on you. You have to be proactive and focus on the solution to your problem, not the problem itself. You're sending bad juju and negativity out there if you're always thinking about your woes, and who wants to be that guy (or girl, we complain just as much)? Positive thinking generates positive results.
18. BE GRATEFUL IT'S NOT WORSE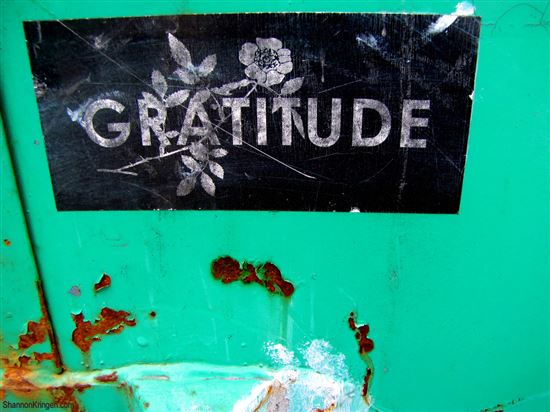 gratitude and rust © Shannon Kringen (CC BY-SA 2.0) via Flickr
It may seem a little too spiritual for some, but the truth is, gratitude goes a long way. According to Dr. Marilyn Price-Mitchell of Psychology Today, gratitude "fosters a more thriving, resilient, and compassionate society." And you're probably not nearly as bad off as you think you are. Be grateful for your family. Your friends. Your pets. Your home. Even your eyesight (we know, because you're reading this).
19. BORROW MONEY FROM A FRIEND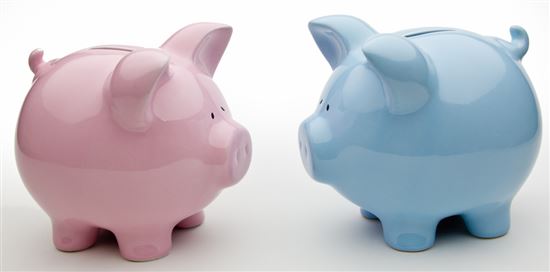 Blue And Pink Piggy Banks © Ken Teegardin (CC BY-SA 2.0) via Flickr
While this shouldn't be your first choice, if you do have a friend with money to spare and he/she is willing to lend it to you, then go for it. Most likely, a friend won't charge any interest and will be a little more flexible in your payment plan. To legitimize things, type up the details of the loan and terms on a piece of paper and have it notarized, if you'd like. You don't want to lose a friendship over money, unless you have an ulterior motive and have been trying to get rid of this friend for a long time. But that's bad karma, so no matter what, pay it back.
20. IF THEY WON'T LEND TO YOU, EARN THEIR MONEY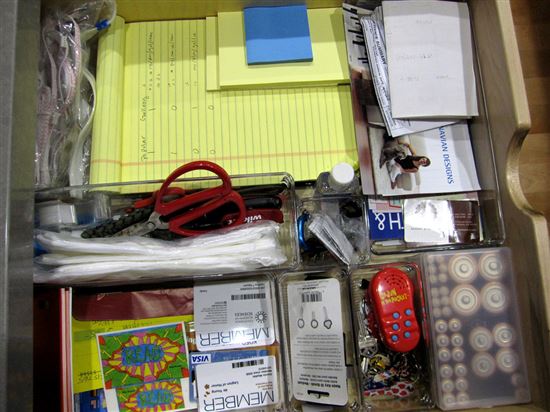 junk drawer organized! © Karen (CC BY 2.0) via Flickr
Maybe you've burned some bridges with those so-called friends, and they don't want to lend you money. Or they just feel uncomfortable with the idea. Try selling them your skills instead. Offer to be their professional organizer for a below-market price (professional organizers make anywhere between $30 and $80 per hour, so you can make some decent money even at the low end). Or do household tasks for them. Everyone can use a break, and they may be more willing to take you up on the offer.
21. STOP FIXING PROBLEMS FOR FREE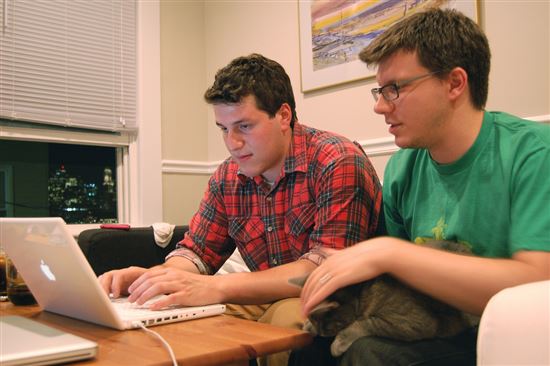 Smart guys, cute cat © Sonya Green (CC BY 2.0) via Flickr
Your friend's computer's on the fritz or it has a virus, and you're the only techie who'll come to the rescue. Understandably, you might not want to charge a friend — but there's no harm in asking your buddy to refer you to other people when they have tech problems and charge them.
22. STOP LOANING MONEY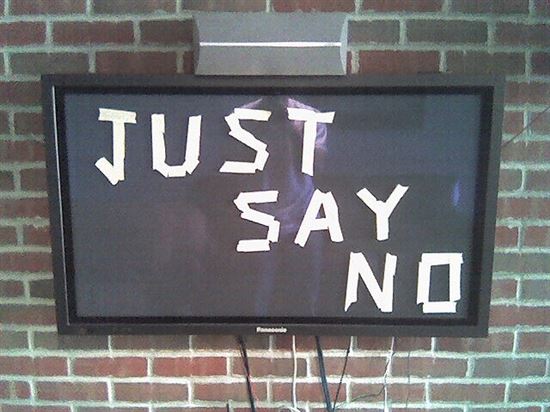 Photo_051405_007 © Vinnie Lauria (CC BY-SA 2.0) via Flickr
You're a great friend, we know (be grateful, you seem to have a lot of friends). You always want to help out people in need — especially your buddies, because they're always getting themselves into trouble and you're the go-to person for assistance. Only this time, it's you who's strapped. Your friends won't hate you if you don't lend them a twenty, and if they do, come on, you know they were never a friend. Try saying "No" occasionally and see who's still in your corner. Those are your buds.
23. APPRECIATE THE ABUNDANCE YOU DO HAVE
Like gratitude, appreciation is something that can really put you in good spirits and will help you look at your life and your financial situation a little differently. If you get out of the victim mentality, you'll probably see your world change pretty quickly and opportunities open up for you. No one wants to be around a "Debbie Downer," and it's amazing what a good-feeling thought can do for your psyche — and ultimately, your finances.
Tip: Why Volunteering is Good for You
Cynthia Cohen is a retail analyst at CreditDonkey, a credit card comparison and reviews website. Write to Cynthia Cohen at feedback@creditdonkey.com. Follow us on Twitter and Facebook for our latest posts.
Note: This website is made possible through financial relationships with some of the products and services mentioned on this site. We may receive compensation if you shop through links in our content. You do not have to use our links, but you help support CreditDonkey if you do.
Read Next: