23 Ways to Meet Your Credit Card Minimum

Spending Requirements
---
Awesome credit card bonuses often come with a catch: a minimum spend requirement. Here are 23 practical ways to meet it so you can collect the bonus.

© CreditDonkey
Opening a new account to snag some cold hard cash or a few thousand extra frequent flyer miles is a smart move, but there's usually a catch, since you have to charge a certain amount before you can reap the rewards. Whether you have a minimum spending requirement of $500 or $4,000, here are 23 ways to meet it.
Everyday Expenses
1. Hit the grocery store
If you signed up for a card that pays cash back or reward points for the things you buy on a regular basis, a few trips to the grocery store can go a long way towards reaching the minimum. This is an especially good choice if you need to hit a relatively low ceiling before the sign-on bonus kicks in.
2. Gas up
Using your new credit card to pay for all of your gas is also a no-brainer if you're already going to be earning rewards every time you fill up. Even if you don't get points or cash back on gas purchases, paying with credit is still a good move. Skimmers often target gas pumps, but if you use your credit card, you have more liability protection against fraudulent charges than you would if you paid by debit.
3. Enjoy a nice dinner out
Whether you eat out a few times a week or just once or twice a month, every dollar you charge to your card should count towards your spending requirement. If you're used to home cooking, it could be worth it to splurge this one time to give you that little push to meet your goal.
4. Pay your monthly bills
Automating all of your monthly bill payments is the easiest way to make sure that everything gets paid on time so you don't rack up a late fee and your credit score doesn't take a hit. If you normally pay by bank draft, you can simplify things by switching the payments over to your credit card and writing just one check at the end of the month.
For instance, if you pay for day care, you can see if they will accept credit card payment instead of paying by check.
5. And the little extras
Aside from things like utilities, cable or your cell phone bill, you can also use your card to cover those smaller expenses that recur month after month. Charging things like streaming services such as Netflix and Hulu, newspaper and magazine subscriptions or your monthly gym membership can all add up to a bigger dent in the amount you have to spend to get the bonus.
6. Update your wardrobe
If it's been awhile since you hit the mall, pulling out the plastic to buy some new gear might not be a bad idea. Just be careful to avoid falling into the store card trap once it's time to head to the cash register. Opening yet another account just to get a discount on your first purchase won't help you meet the spending requirement, and store cards are notorious for carrying hefty interest rates.
7. Pick up the tab
Going out to eat with friends or family? Treat them out and pick up the tab. It's a great excuse for them to buy you dinner next time.
Around the House
8. Spruce up your home
If you've got a card that requires you to spend a lot in a relatively short amount of time to get the bonus, using it to finance a home repair or renovation project could knock it all out at once. Just be sure to consider how long it'll take you to pay it off. If your new card doesn't come with a 0% promotional rate, charging a new roof or those pricey kitchen cabinets could end up costing you more in the long run.
9. Make your mortgage payment
Homeowners can make some significant headway with the spending requirement by charging their monthly mortgage payment. If you rent instead, you should check with your landlord or leasing agency to see if credit card payments are accepted. Keep in mind that you may be charged a processing fee if you pay with plastic versus writing a check.
10. Maintain your vehicles
Car repairs and maintenance can eat up a big chunk of your cash flow, and charging those expenses can give you a little more flexibility in how you pay. Getting an oil change and a tune-up or taking your car in to have that mysterious knocking noise investigated can add a chunk of dollars to your spending total.
11. Keep your insurance current
In addition to making sure your vehicle is in good working order and your home doesn't need any major fixes, you also need to have adequate insurance against accidents or damage. If you normally write a check or use your debit card to pay your premiums, switching them over to your credit card should be an easy transition. Again, you just need to check out what the fees are first to see how the cost weighs against the convenience.
Tax-related Expenses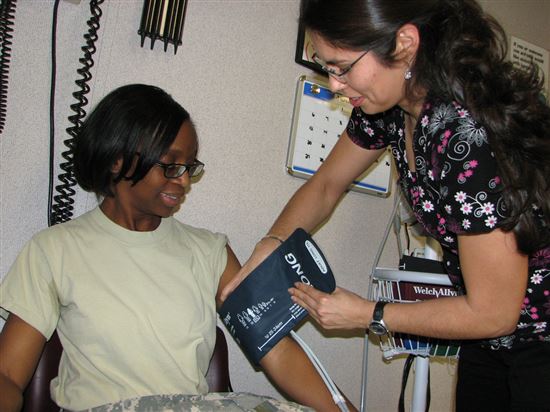 Army nurse cares for Soldiers, brightens lives at Bliss © Army Medicine (CC BY 2.0) via Flickr
12. Cover your medical care
Using a flexible spending account or health savings account to pay for out-of-pocket medical costs can help you score a bigger tax break when it's time to file. Charging your co-pays, deductibles, or the portion of services that isn't covered under your insurance plan gets you one step closer to satisfying the spending requirement without diminishing the tax benefit.
13. Shell out for reimbursables
If you travel frequently for your job or your employer reimburses you for certain work-related expenses, you can use the situation to your advantage by putting them on your credit card. Not only does it help with the spending limit, it also makes it easier to keep track of what you've spent so you're not sifting through receipts at tax time.
14. Give back
Donating money or items to your church or another nonprofit can certainly make you feel good, and it also has a positive impact on your tax situation. Generally, you can deduct charitable donations of cash or goods worth up to 50% of your adjusted gross income. If there's an organization or a cause you'd like to support, using your credit card creates a paper trail for tax purposes, and you can add it on to whatever else you've spent to get the bonus.
15. Settle your tax bill
There are few things worse than owing Uncle Sam money. If you don't have the cash to pay come April 15th, you could get stuck paying penalties and interest on your tax debt. The IRS has made it easier for taxpayers to take care of their obligations by partnering with several companies that process credit card payments. You will pay a small convenience fee for paying taxes with a credit card, but it's a drop in the bucket compared to what you could be on the hook for if you don't pay your taxes on time.
Friends and Family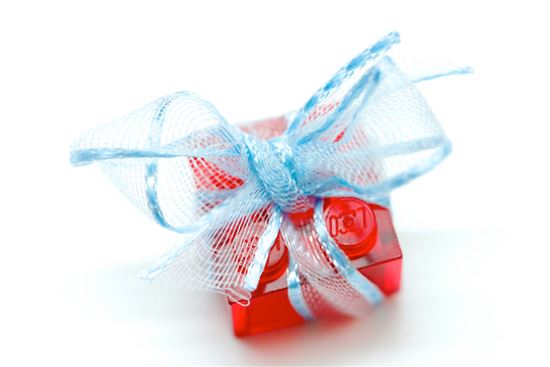 A gift © Kristina Alexanderson (CC BY 2.0) via Flickr
16. Birthday Gifts
If you're the kind of person who hates buying birthday at the last minute, you've got the perfect excuse to get all your shopping done in one go. Some credit cards even offer rewards shopping portals, where you can earn extra points or buy things at a deep discount, which is a great way to get even more leverage out of every purchase.
Besides birthdays, think about anniversaries and other special occasions such as baby showers, housewarming, and graduation parties.
17. Holiday Gifts
Likewise, there is almost a holiday every month. Valentine's Day, Mother's Day, Father's Day, and Christmas are just a few of the major gift giving holidays throughout the year. Buy your next holiday gift in advance.
18. Take a trip
Taking the family on a road trip or a vacation to someplace warm and sunny is another good way to double up on perks. Travel credit cards typically pay out miles or points when you spend on things like airfare, rental cars and hotel stays. Whether you're funding your dream trip or just a weekend getaway, it can really pay off if you're able to snag the sign-on bonus and earn additional rewards that can be used towards a future outing.
19. Add an authorized user
Adding your spouse or child onto your account as an authorized user could add to your total (check the terms and conditions of the card). If applicable, every purchase that person makes also counts towards the spending requirement. Just keep in mind, however, that by adding authorized users, you're still primarily responsible for any debt they rack up. If they don't pay, you'll be on the hook for the total bill, and it can potentially put your credit score at risk.
20. Get in the lending business
Peer-to-peer lending has really taken off in the last few years, thanks to sites like Prosper and Kiva (via PayPal). Some people use these platforms as a way to help out others while also making a little money on their investment by charging borrowers interest. If you're thinking of getting in on the action, you can use your credit card to fund the loan. As long as you don't need to be paid back immediately and you're choosing trustworthy borrowers, this is an option worth considering.
Dealing with Debt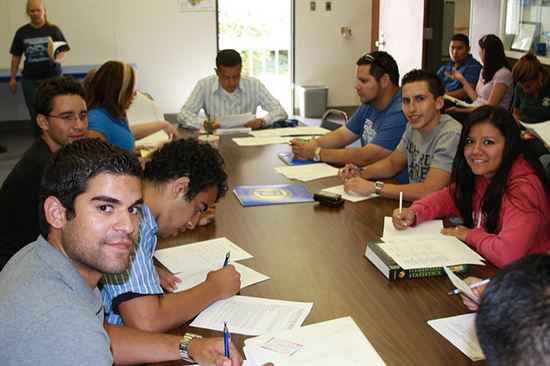 Association of Students Cerritos College (ASCC) © Parker Knight (CC BY 2.0) via Flickr
21. Pay back the people you owe
If you borrowed money from family members or you agreed to split a big expense with a friend, you could just hit the ATM when it's time to pay them back. But using your credit card is a hassle-free way to settle up. All you have to do is sign up for a free account with an online payment site and link your credit card information. Once you've added the payee to your contact list, you'll be able to send them money with the touch of a button.
22. Chip away at student loans
Student loans are one of the biggest financial burdens young people face these days, and if you borrowed heavily, your monthly minimums can add up to hundreds of dollars. When your payments are fairly high, charging them to your card for a couple of months can easily put you across the minimum spending threshold. Use this method for deferral wisely — if you are unable to pay the full credit card balance after any 0% APR promo period ends, you'll end up paying a higher interest rate on your student borrowings in the long run.
23. Tackle that tuition bill
You can avoid student loans altogether by charging your tuition bills and other expenses, like books or room and board, each semester. Some schools may charge a fee for processing credit card payments, so you'll want to check with the bursar's office to see if there's any extra cost.
---
These are just some of the things you can do to knock out your credit card's minimum spending requirement. The most important thing to remember before you go crazy with making purchases is to only charge what you can afford to pay off in full each month. Otherwise, the value of any bonus you get is likely to be diminished by the interest you'll pay. Also be sure to check the terms and conditions of your new card — it may have restrictions on what qualifies as a "purchase."
Rebecca Lake is a journalist at CreditDonkey, a credit card comparison and reviews website. Write to Rebecca Lake at rebecca@creditdonkey.com. Follow us on Twitter and Facebook for our latest posts.
Read Next: