What to Buy (and Not Buy) in May
---
With two holiday weekends to get your attention (Mother's Day and Memorial Day), you'll have no problem finding great deals. See which items will have the best sales in May and which items you should hold out on (don't buy that new grill yet).
The month of a May offers a huge lead-time for deal hunters. You have the whole month to plan for big savings and score discounts to round out your spring organizational tasks or start your summer off right.
Be patient for the end-of-May deals. From mattresses to new wardrobe items, you'll be able to do plenty of last minute spring updating before summer officially settles in.
What to Buy in May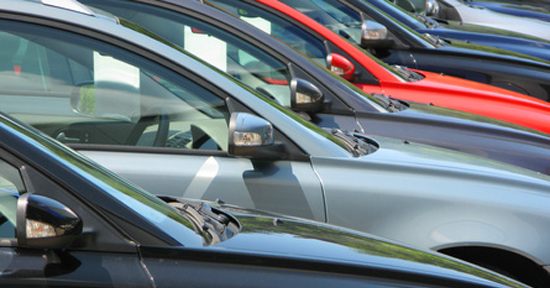 Mattresses: If you're starting to feel the springs in your old mattress or simply wish to upgrade to a better model, May is one of the best times of year to invest in a new one; otherwise, you'll have to wait until the winter holidays to get a discount. Expect savings in the range of 30 to 50 percent off.
Bedroom Furniture: Need a bed frame to go with that new mattress? Many stores are also offering discounts on bedroom furniture this month. You'll find special financing deals as well as discounts up to $700 off certain purchases.

Bonus tip: If you've been frugal with your money since the holidays but really want to take advantage of the great deals to be had in May, consider signing up for a low interest credit card. Cards with long introductory offers give you a lot of time to fully pay off the charges you make now, without getting socked with big interest charges.

Jewelry: Wait until the end of the month for the best bargains on jewelry. Not only are jewelry stores hoping you'll spend some of your tax refund on some new bling, they also might be trying to boost sales in case Mother's Day sales are slow. The same holds true for wedding rings; start shopping soon if you want a bargain before you pop the question.
Refrigerators: Retailers usually introduce new refrigerator models over the summer, making May a prime month for markdowns to get the older models off the sales floor. Snag a brand-new model from the previous year for major savings.
Spa Deals: Browse local deals sites like Groupon and Living Social to find big discounts on spas and salons, especially two-for-one deals. These will be in abundance as businesses vie for customers to choose them for Mother's Day and prom.
Spring Clothes: We're finally starting to see major clearance deals of up to 75% on spring clothing lines. Many of these items can transition into your summer wardrobe as well, so stock up now on pieces that could update what you have in your closet.
Memorial Day Deals: In general, you'll see big discounts at a variety of stores this weekend, but you'll want to keep an eye out for the best deals. Also check your local paper and your favorite online sites (such as this one) for coupons that will give you extra savings of up to 20% off your purchase.

Outdoor Goods: Stores like Lowe's and Home Depot will offer major savings on much of your outdoor needs, so if there's a home project you've been holding out on, check your local ads for price cuts on paint, garden supplies and more. Some stores will likely offer free delivery on certain purchases at this time as well. Also be sure to check your cash back credit cards to see if any of them are offering higher percentages of money back in your pocket for home-goods stores this month.
Kitchen Appliances: Major retailers have major deals on kitchen appliances this weekend. If you're in the market for a new stove, dishwasher or other large appliance, expect to see savings of up to 30%.
Outlet Shopping: If you enjoy the labyrinth of outlet centers, there's no better time than this weekend for major savings. Stores of all types will offer serious discounts to entice shoppers over the holiday. Consider signing up for email alerts from your favorite brands to receive additional coupons for loyal customers: In the past, we've seen extra discounts of 25-40% at high-end stores like Kate Spade and Coach.
Cars: This holiday weekend also brings forth special offers from car dealers. Whether it's $0 down or cash back incentives, your local dealership will pull out the stops to make a sale this weekend.

Bonus tip: If your ideal Memorial Day weekend is spent far away from the malls and dealerships, either at the beach or taking a mini vacation with your family, then plan ahead for your trip by signing up for a gas credit card at the beginning of the month. These cards give you extra rewards every time you go to the pump, which in turn helps you "fuel," so to speak, your travel costs. These cards can come in especially handy for summer road-trippers.
What Not to Buy in May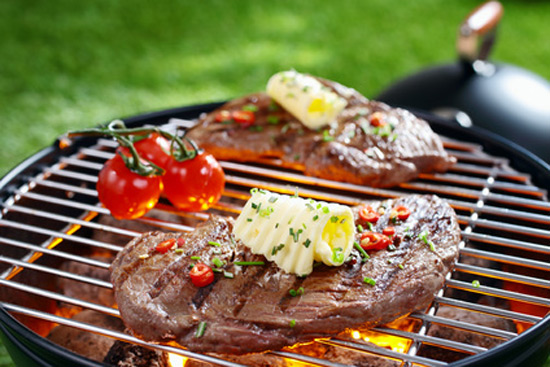 Grills: It may be tempting to splurge on a new grill as spring temperatures continue to rise, but you'll be better off waiting until early July to see the biggest savings of the summer. Keep your eye out for some used ones as your neighbors – who are likely much less savvy savers than you – make the mistake of overpaying for a new one and would love for someone else to take their old, perfectly good grill off their hands.
Lawn Mowers: Like grills, now is the time when the need for a new lawn mower surges. That's why retailers won't be budging on price, so try to hold out one more summer, if possible, and upgrade to a new model in the fall.
Patio Furniture: The same goes for outdoor furniture. If you're in desperate need for a new table or some chairs, try checking Craigslist or your local thrift store for a bargain.
Power Tools: Spring may herald the start of several home and garden projects, making you want to refresh your workshop. However, try holding out until June when you'll see Father's Day sales marking down power tools anywhere from 20% to 25%.
Boats: Again, May is not the month to find a deal on most summer-related purchases. Most boats are likely to be full price this month; instead, try waiting for September for 40%-50% off such a large investment.
Lauren Ward is a research analyst at CreditDonkey, a credit card comparison and reviews website. Write to Lauren Ward at lauren@creditdonkey.com
More from CreditDonkey: