5 Credit Myths Common Among Couples
---
Marriage reflects a beautiful bond of love, shared interests, and – truth be told – finances. Underneath all the lovey-dovey feeling that bubbles up on the wedding day is the fact that these two people who previously lived apart will be mingling their money. What does that mean for each spouse's reputation when it comes to getting credit, either for a loan or for a credit card?
There are a lot of misconceptions out there. Let's dismantle them with the following list of the common credit myths among married couples.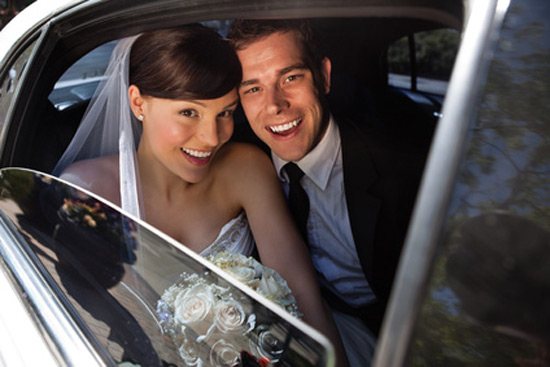 Myth: Married couples have a joint credit score.
Though you are yoked in marriage, your credit score remains at the individual level. Your credit reports will never merge and no third joint credit report will be born between you.
Myth: Marriage will help or hurt my credit score.
The mere act of getting married won't automatically affect your credit score. If your spouse has spotless credit, his good reputation won't boost your score. Likewise, if your partner has terrible credit, his bad behavior won't harm you either. One credit score does not push the other around.

And, contrary to the beliefs of many, a spouse's income does not boost your credit score. Income is not even part of the calculation for credit scoring.

Myth: I automatically become a joint user on my spouse's accounts.
Getting married does not automatically make you a co-signer or even an authorized user on your spouse's accounts. That may be good news if you're worried about assuming responsibility for debts your spouse incurred before you got married. If you want to be added to any account, your spouse will have to make such a request by contacting the creditor or lender.

When you're added to your spouse's accounts as an authorized user, the account activity will not impact your credit score. However, if the contract is modified to make you a co-signer, then you will be jointly liable for the account, including any debt existing before you were added.

Myth: Since we're married, any accounts or loans we get must be joint.
Having joint accounts or loans after marriage is a choice, not a requirement. If you and your spouse want to maintain financial independence, you have every right and opportunity. Just know that in some cases, having a co-signer/co-applicant can be beneficial. For example, the second income could be a swaying factor for creditors.

Wondering how to manage debt as a couple?

Honeyfi explains

what to expect for your finances after you've tied the knot.

Myth: Whew! I don't have to worry about my spouse's credit.
Don't be too quick to wipe your brow. One day, you and your partner will probably want to buy a house or a car or get a credit card together. That's when your credit histories will merge, for the viewpoint of the creditor (not in reality), to form a single portrait of creditworthiness.

For joint accounts or loans, potential creditors will consider both of your credit reports, sometimes from all three major reporting agencies. If one of you has a high score but the other's score isn't so sharp, your joint request may be denied, or you may be asked for a larger down payment or charged higher interest rates.

Any confusion about credit stems between the different types of agreements we make with our creditors. Debt is a contractual issue. If you are a co-signor on any accounts or loans with your spouse, you are equally responsible for those obligations as your significant other. Any mishaps, such as a missed payment, will reflect poorly on both of your credit reports.