Best College Majors for the Future
---
For many new college students, choosing a major is a guessing game. Students are trying to balance what they really want to do against what types of skills and expertise will actually give them the kind of money they want. They also have to wonder if the career they're after will actually be here by the time they're in the workforce.
After all, the employment landscape could look entirely different a decade from now, with technology and manpower being used in an entirely new way.
Here at CreditDonkey we've conducted a roundup of the best college majors for the future, based on where we're going as a society and where the demand will be. If the recession taught us anything, it's that going where the jobs are does matter. We've evaluated current employment statistics, employment trends, and what college students are doing now, versus what they are expected to do down the road.
Roundup Methodology
While personal preferences are worth considering, stability should play a high priority as you narrow down your decision. Ideally, you want a major that will result in the kind of work that will put you in high demand (i.e., not a ton of graduates are falling over themselves to get one job but a ton of employers are falling over themselves to hire you and pay you big bucks).
Nearly 365,000 business degrees are obtained each year, and that puts it atop the list of most sought after. However, that doesn't mean it is the most valuable. Social sciences, health professions, education, and psychology degrees are all awarded at a clip over 100,000 per year.
We've selected some areas of study that see far fewer degrees awarded each year – and yield stronger opportunities in employment after college.
Mathematic and Statistics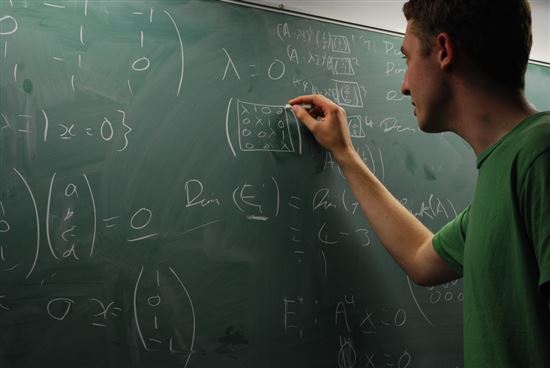 088/365 More maths today © stuartpilbrow (CC BY-SA 2.0) via Flickr
53,000 cost estimators will be added to the economy by 2022.
Are you good with numbers? The numbers tell us that you will be coveted when you leave school. In 2011-12, a modest 17,182 students obtained degrees in related fields. However, the projections for jobs in those fields are anything but modest. In fact, projections by the Bureau of Labor Statistics show that by 2022, over 131,000 market research analyst jobs will have been added, citing a rise in the commercial need for statistical research to observe trends and recognize opportunities. Cost estimators will see similar growth – growing around 26% from its 2012 employment numbers and adding 53,000 jobs by 2022. Math and statistics graduates also enjoy a relatively low unemployment rate – at just 3.3%.
Health Administration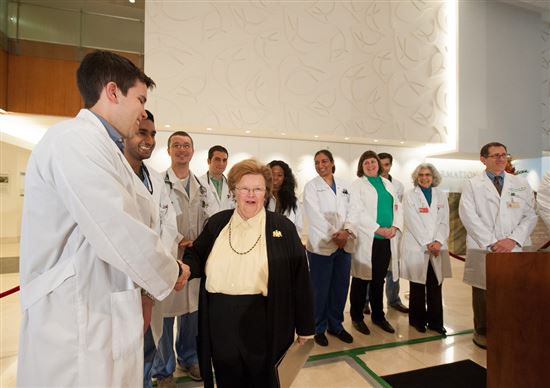 Healthcare Reform Initiative Announcement © Maryland GovPics (CC BY 2.0) via Flickr
73,300 jobs will be added to graduates of Health administration by 2022.
Did you love to play doctor as a kid? Consider doing some good in the office and in the health field. As a need for nurses and doctors continue to rise, health administrators will continue to grow in demand. It is expected that 73,300 jobs will be added in the medical and health service management fields over the next decade. And with a median pay of over $88,000 a year, those who study health administration could find sustainable jobs that pay among the best in their field. Health administration also boasts an incredibly low unemployment rate of just 2.9%. Health administration students learn how to operate every aspect of a facility, which includes policy making and human resources.
Accounting
According to the Department of Education, over 61% of accounting majors were offered at least one job by the time they graduated.
The economy is projected to add nearly 167,000 accounting and auditing jobs by 2022. More companies are looking for bigger teams to comply with evolving financial regulations since the recession. Additionally, the number of jobs available for individuals with accounting degrees outside of the direct field of accounting are plentiful. Business management positions, analyst positions, and finance positions all seek those who have obtained accounting degrees. Accountants and auditors have a median income of $63,000 a year, with plenty of room for advancement along the way.
Finance
Finance majors will see 60,300 personal finance jobs added by 2022 – with a median income of $67,520 expected to continue to grow as demand does.
Become an expert in all things money. Finance majors are seeing an increased number of opportunities in personal finance as individuals find their financial life has become more complicated and they have to take over the finances of their aging parents. There is a greater need for personal financial advisors, who can assist with anything from reaching personal investing or savings goals to deciphering the tax code and making insurance decisions. It is estimated that by 2022, there will be 60,300 personal financial advisor jobs added to the economy. Additionally, this degree is becoming more useful as companies seek out individuals who are capable of managing the numbers – as well as the operations.
Computer Science/Information Technology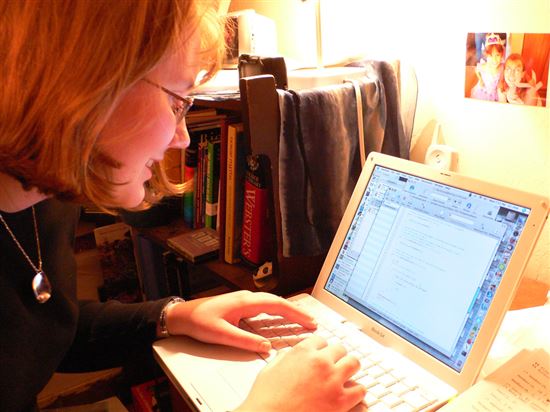 Karen, an example of a computer programmer © Nelson Pavlosky (CC BY-SA 2.0) via Flickr
222,600 software developers will be added to the economy by 2022.
If you want to have a career in a growing field, you've come to the right place. Computer and information system managers are expected to see 50,900 jobs added by 2022. Additionally, the Bureau of Labor Statistics expects that an estimated 222,600 software developer jobs will be added in the same period. Network and computer system managers will similarly see increases of 10-19% in their current workforce. That means abundant opportunity in a field that typically only sees 43,072 graduates each year. When you're in a field where the supply of workers can't meet demand, you will be in a position to cash in at graduation time.
Physical Sciences
13,200 environmental scientist jobs will be added by 2022 as environmental concerns continue to drive demand in the field.
You could have a niche passion and a high-paying job at the same time. The physical sciences see a mere 24,712 graduates on a yearly basis, according to the Department of Education – yet the opportunities are everywhere. Environmental scientists are expected to see 13,200 jobs added specifically for that position. For other positions in areas of research, development of new products, and the environment, expect to see jobs increase in the thousands over the next decade. And with focus only recently shifting to STEM (science, technology, engineering, and mathematics) jobs, that means a lot of opportunity will remain as our workforce becomes more STEM oriented.
Nursing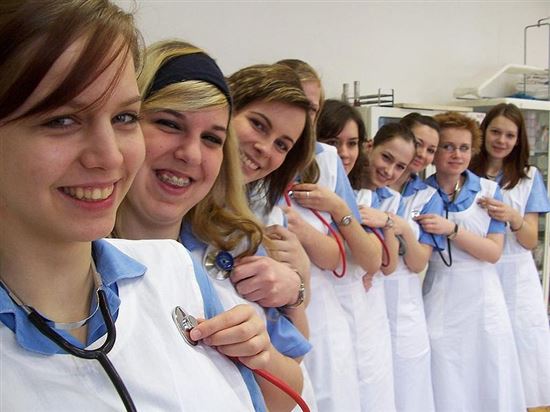 Nursing students © OnCall team (CC BY-SA 2.0) via Flickr
Over 222,000 registered nurse positions are expected to be added by 2022.
If you're the type of person who likes helping others, you could be rewarded with promising job offers. Whether you're going through a registered nurse program, obtaining an associate's degree in nursing, or obtaining a bachelor's of science degree in nursing, you'll have some employers looking to hire you. And you may have your pick on location, something not many majors can be choosy about. Plus, the average pay for a nurse is on the rise. The most recent data from the Bureau of Labor Statistics show that the median nurse salary is $65,470.
Honorable Mention
Construction science is high on the list of majors that are more highly sought after in recent years. However, further research on the major reveals that those who worked their way up from the inside of a construction company would be just as well off as someone who sought out a degree in the subject in the same amount of time. The advantage to skipping the degree is that you learn the processes of the company you're employed by and save a significant amount of training time by doing it that way. Either way, there are a very select number of individuals obtaining these degrees – a mere 3,000 degrees were issued last year, according to the Department of Education. That means for the 78,000 jobs that are expected to be added by 2022, there will be plenty of opportunity for a group of individuals who are really a rare breed.