Lenovo Reviews: Why Laptops Are the Best
This article contains references to products from our partners. We may receive compensation if you apply or shop through links in our content. You help support CreditDonkey by reading our website and using our links.
(read more)
---
Lenovo laptops are popular. But does that mean this brand is a must-have? Read this review before you buy a laptop.
Of course, large sales numbers don't guarantee high-quality computers. Continue reading to learn how this brand stacks up against the competitors.
History of Lenovo
The company that would become Lenovo began in 1984 in Beijing, China, where it's still headquartered. The real growth came after the mid-2000s, when Lenovo acquired IBM's personal computer business, including the ThinkPad line of laptops.
Ever since, Lenovo has seen its brand recognition and quality scores go up. And in 2013, Lenovo became the #1 computer manufacturer in terms of units sold in the world. Lenovo's popular current models of laptop computers include ThinkPad, IdeaPad, and Yoga.
Lenovo Promotions: July 2020
5 Reasons to Buy a Lenovo Laptop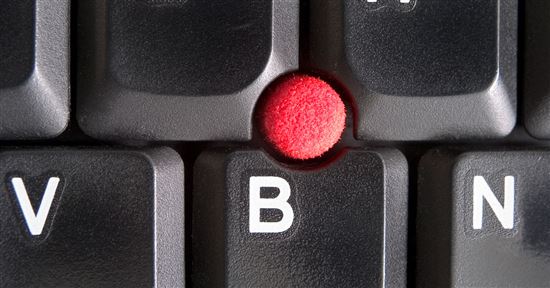 Great business laptops: Lenovo has made its name with a series of really strong business and productivity laptops. It's become popular for enterprises needing to stock up on laptops for their employees, CEOs who prefer laptops over tablets during travel, and entrepreneurs who love PCs and need portability for when they do business in coffee shops and on the run. The manufacturer excels in terms of sleek, light notebooks with responsive keyboards.
Battery life: Lenovo's laptops dominate any list you'll find of high-end battery life. This company has several laptops that offer 10-plus hours of battery life. The ThinkPad T460 will last you more than 17 hours unplugged!
Cool technologies: Lenovo hasn't soared to the top of the laptop market by offering the status quo in terms of laptop features. Lenovo has pioneered using OLED technology in its laptop display screens, for example. It also does a strong job of creating pointing devices that are accurate and easy to use.
Reasonable price point: Lenovo laptops aren't the cheapest in the market, but they do have quite a few reasonably priced machines that offer strong feature sets.
2-in-1 laptops: Lenovo has developed a high quality hinge design that allows it to create some excellent 2-in-1 laptops. The hinges are sturdy and flexible, making the company's 2-in-1 offerings among the best in the industry.
3 Reasons to Pick Another Laptop Brand
Gaming laptops: Lenovo isn't as strong as some other laptop manufacturers in terms of gaming laptops. Lenovo has focused its designs on business machines. You'll find some nice entry-level gaming machines, but not much in the upper end of the market for advanced gamers.
Some bland designs: In the business segment of the laptop market, Lenovo creates some strong machines with great price points. But they're really boring looking. Most of them are all-black units.
Dim displays: One common negative aspect that reviewers list about Lenovo laptops is that the display screen isn't lit quite as brightly as screens from some other brands. Lenovo has been really good at fixing minor problems like this in the past few years, so we don't expect the issue of slightly dim display screens to last long.
Brands Head-to-Head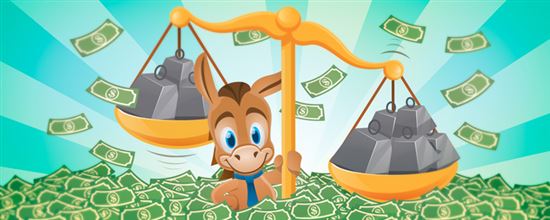 © CreditDonkey
We'll now compare a few different laptop brands to Lenovo. Understand that we're not comparing specific laptop models. Instead, we're creating a broad comparison of some of the strengths and weaknesses of each brand in general.
Lenovo Vs. Asus
Usage strengths: For gaming computers, Asus is one of the best companies around, significantly outperforming Lenovo. Asus is able to give its gaming laptops high-end features that appeal to serious gamers. Asus laptops tend to have some impressive designs, using color and LED lighting to give its laptops an appealing look.
Usage weaknesses: Asus doesn't offer very many business-oriented and commercial laptops, lagging behind some other companies, especially Lenovo, which excels in terms of business notebooks. Customer support for Asus computers is notoriously bad, leaving some customers frustrated.
Battery life: Asus has excellent battery life in many of its laptops, offering a handful of laptops with 10 or more hours of battery life. Still, it lags a bit behind Lenovo's top-of-the-market results in this category.
Value: Asus has long been the leader in the laptop market in terms of providing great laptops at low price points. For example, the company has offered sub-$500 laptops that include solid state drive storage. Lenovo has some inexpensive models, but not quite as many as Asus.
Bottom line:Asus has great strength in creating cool gaming laptops as well as providing machines that are a great value. Lenovo outperforms Asus in business laptops and in top-end battery lifespan. Both Lenovo and Asus make a wide range of notebooks, and both companies have become well known for providing good computers at a good price. Lenovo and Asus are strong brand names in today's laptop market, even if their primary specialty areas are different.
Lenovo Vs. Dell
Usage strengths: Dell and Lenovo laptops are available in nearly every segment of the market, including offering laptops for students, commercial users, business users, and gamers. Dell is well known for its Alienware brand gaming laptops, an area where it outperforms Lenovo. But Lenovo's business line of laptops is stronger than Dell's options.
Usage weaknesses: Although Dell offers laptops aimed at the value-based segment of the market, primarily for business users and students, nothing about its low-cost laptops stands out from the pack. Lenovo offers more advanced features in its low-cost laptops, including great battery life. Tech support for Dell is a bit below average - and below Lenovo - as well.
Battery life: A few higher-end Dell laptops offer excellent battery life, surpassing 10 hours in testing. But when you're looking at the low end of the Dell laptop lineup, battery life is a little below average. Lenovo's strong battery life extends throughout its family of laptops.
Value: Dell has one of the best manufacturer warranties in the laptop market, including paying for shipping both ways for a broken machine. Even though laptops in the budget price point of Dell's lineup don't offer a lot of features, they are reasonably priced. Lenovo's price points are good too.
Bottom line: Dell and Lenovo have a lot of similarities in the laptop market, offering good laptops at reasonable price points. Dell isn't going to give you huge innovations in its laptops, but its machines are solidly a good value. Right now, Lenovo is slightly ahead of Dell in terms of market share, but the two manufacturers both have been near the top of the market for the past few years.
Lenovo Vs. HP
Usage strengths: Much like Lenovo, HP checks boxes in nearly all areas of the laptop market, providing strong machines for students and business users. Both manufacturers also excel in incorporating some really cool technology in their machines. HP, for example, offers some 4K display screens and ultra-thin systems.
Usage weaknesses: HP's gaming laptops rank behind some of the other brands in the market, especially at the top end of the gaming market. Although Lenovo is not a strong gaming laptop company, it does outperform HP's offerings.
Battery life: HP has battery life options that range from poor to excellent. If battery life is a key component of your laptop, you will have to do some searching to find an HP model that excels in battery life. Lenovo has strong battery performance throughout its family of laptops.
Value: We like HP's overall lineup in terms of offering numerous desirable features at a reasonable price point. HP especially has decent laptops at the lower end of the market. Lenovo has some nice offerings here too, but HP has a slight edge. Both Lenovo and HP offer solid customer support.
Bottom line: HP has a strong lineup of laptop computers, other than for gamers. HP provides a handful of cutting-edge designs, especially in terms of high-end display screens and colorful laptop designs. Lenovo's designs aren't quite as colorful as HP's designs, but Lenovo has better overall laptop features, as well as plenty of cutting-edge technology options.
Lenovo Vs. Acer
Usage strengths: Acer specializes in the lower end of the laptop market, looking to give customers good prices for laptops that provide a few nice features. Both the Lenovo and Acer brands excel in consumer-level laptops. You'll also find a few really cool gaming laptops from Acer, including a curved screen laptop.
Usage weaknesses: Business laptops are few and far between in the Acer family of laptops. And the models the company offers can't stack up to other brands, especially Lenovo, where the business laptops are powerful and smartly priced.
Battery life: Acer laptops don't offer above-average battery life on the whole, although a couple of Acer models offer 8-plus hours of battery life. Overall, Acer models lag behind most other laptop brands in terms of battery life. This is an area where Lenovo consistently outperforms Acer.
Value: The value portion of the laptop market is where Acer excels. Acer offers a very nice selection of low-priced laptops that have some desirable features. Lenovo has some good low-price laptops too - and many of its mid-range laptops offer an excellent value - but Acer has many more choices with low price points.
Bottom line: Acer laptops are more competitive in terms of value. As you start looking for models that offer mid-range or top-of-the-line features and higher price points, Acer consistently ranks below Lenovo. If you're willing to spend some time studying the Acer product line, you will find a few gems, especially in the gaming category. But most Acer laptops are simply designed to provide average performance and features at a low price, leaving them lagging behind Lenovo overall.
Note: This website is made possible through financial relationships with some of the products and services mentioned on this site. We may receive compensation if you shop through links in our content. You do not have to use our links, but you help support CreditDonkey if you do.
More from CreditDonkey: