Kohl's Credit Card Review: Should You Get One?
This article contains references to products from our partners. We may receive compensation if you apply or shop through links in our content. You help support CreditDonkey by reading our website and using our links.
(read more)
Wait. Before you apply for the Kohl's credit card, read this review to see if the card is worth it. You might be surprised.
If Kohl's is your department store of choice, then chances are you are a big fan of deals. The retailer's generous coupons and Kohl's Cash get shoppers to keep coming back.
Its charge card, however, doesn't feel so rewarding when stacked up against the retailer's general coupon policy and the fact that shoppers could get a better payback if they use a cashback rewards card when they go to Kohl's. Whether this card makes sense for your wallet depends on what kind of Kohl's devotee you are and whether you can pay off the balance every month.
We'll explain more below. But first, here are some current credit card promotions you should not ignore.
Kohl's Credit Card Review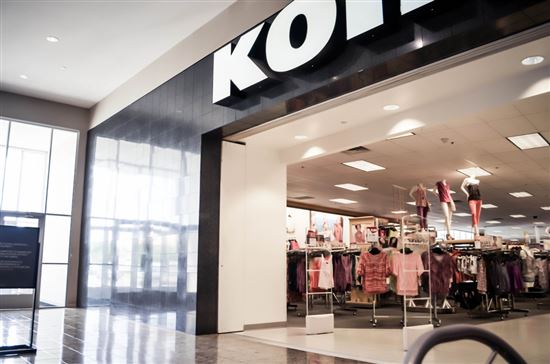 Kohls - Knollwood Mall © m01229 (CC BY 2.0) via Flickr
Why Get a Kohl's Credit Card: Benefits
Coupons: Kohl's Charge cardholders receive exclusive Kohl's coupons 12 times each year. The discounts offered by these coupons are in the 15-30% range.
"Most Valued" program: Cardholders who spend $600 or more on their cards each year are eligible to become "Most Valued Customers" or MVCs. MVC status includes more opportunities to save money.
Sign-up bonus: New cardholders get 15% off one shopping trip's worth of purchases when they're first approved for a Kohl's Charge card.
Disadvantages
No rewards: All cardholders receive at least 12 coupons per year regardless of how much they spend. Keep in mind non-card holders are sent coupons as well and have access to coupons on the Kohl's site. While the $600 in spending will get you MVC status and some additional discounts, that really only matters if you're so loyal to Kohl's that you would go more than once a month. There's no opportunity to accumulate rewards in the form of points or cash back as you shop.
Limited use: The Kohl's Charge can only be used to pay for purchases at Kohl's stores. It's not affiliated with a larger payment network like Visa or MasterCard, so it can't be used elsewhere.
Interest rate: The regular variable APR is 23.9%, but miss one payment and it jumps to 26.99%. For comparison, most credit cards have regular APRs in the 13-18% range.
Who It's Best For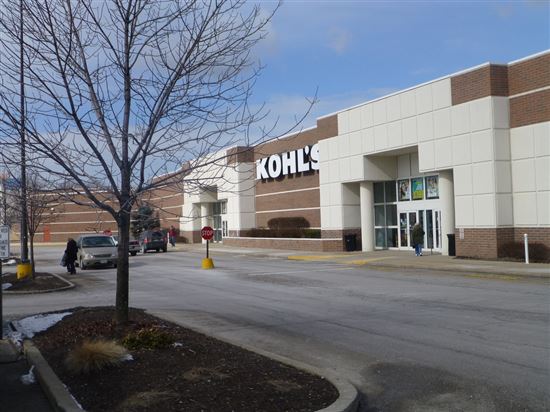 Kohl's in Highland Heights, Ohio © Nicholas Eckhart (CC BY 2.0) via Flickr
This card is best for regular Kohl's shoppers who are also in possession of an additional credit card with a reward structure and more reasonable interest rate. It may be worthwhile to apply for this card if you think you'll use the 12 coupons that being a cardholder will get you. If MVC status and its additional coupons are valuable enough in your estimation to justify spending $600 or more on the card each year (money that could be earning rewards if you used a cashback card), make sure to pay off your balance in full each month to avoid the high interest rates.
Alternatives
Love Kohl's but not feeling the same love for its credit card? You can still use a credit card at the retailer - which does make things so much easier if you tend to make a lot of returns/exchanges - and get rewards for all your bargain hunting for home goods and clothes. Consider these alternatives to the Kohl's Charge, depending on which consumer label fits you best:
You always pay off your bill each month: For responsible spenders who want some payback for their shopping sprees, look for a cash back rewards credit card. Some cards will occasionally offer higher cashback percentages specifically for Kohl's purchases.
You tend to carry a balance: When you're the type of shopper who can't pass up a good sale but also isn't always able to pay off all that you owe on your credit cards, you should look for a card that offers low interest rates above all else.
You are in college: Consider a student credit card. These cards don't have the same level of perks as the more "grown-up" cards, but some student credit cards will give you cash back for your purchases, and all of them will help you build up credit for when you're ready for a more generous card or, perhaps, a card to your favorite retailer.
Leah Norris is a research analyst at CreditDonkey, a credit card comparison and reviews website. Write to Leah Norris at leah@creditdonkey.com. Follow us on Twitter and Facebook for our latest posts.
Note: This website is made possible through financial relationships with some of the products and services mentioned on this site. We may receive compensation if you shop through links in our content. You do not have to use our links, but you help support CreditDonkey if you do.
Read Next:
---