Opt Out of Junk Mail
How to stop junk mail from coming to your house
---
Is most of your mail junk? Households average 18 pieces of junk mail per week, and most of those pieces end up in the trash, unopened. Junk mail is a waste of paper and a waste of time to deal with, especially when most of it comes from companies you've never bought anything from and don't want to anytime soon. So how do you get them to stop sending it? Below are some tips help you "opt out" of junk mail.
How to Stop Junk Mail Before It Starts
The best way to opt out of junk mail is to make sure you never start receiving it in the first place.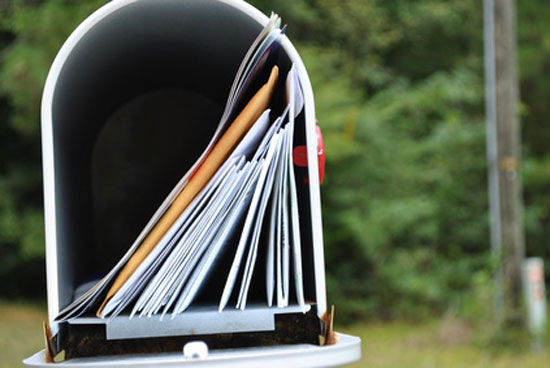 Be careful when and where you give out your address: Companies that get your address through legitimate means – you place an order with them or you ask to be added to their mailing list – often sell their databases of names and addresses to marketing agencies. These marketing agencies then sell the information to other companies, which use them to send out advertisements for their products or services. Your name and address could be sold multiple times, meaning you could end up on the mailing list of a company you've never done business with before. This is how junk mail accumulates over time, and why you may get unsolicited credit card applications or letters about insurance offers sent to your home.

One way to combat junk mail is by not giving out your address more than necessary. This means not participating in contests or sweepstakes, and keeping magazine and catalog subscriptions to a minimum.

Tell companies not to sell your name: You can sometimes tell companies up front not to sell your name and address. Each company has a different procedure, but you should be able to find information on how to opt out from marketing databases on the company's website, sales materials, or order forms.
Opt Out of Junk Mail You're Already Receiving
It's not possible to prevent all junk mail before you receive it, so it's important to know what to do to stop receiving junk mail once it arrives in your mailbox.
Contact opt-out registries and services: A number of services help consumers control the mail they receive. Below are some of the best ones to register with:

OptOutPrescreen.com: This registry is run by the credit reporting agencies to limit the number of pre-approved credit card, loan, and insurance offers consumers receive through the mail.
DMAchoice: DMA stands for Direct Marketing Association, which is an organization for businesses that use direct marketing techniques like sending unsolicited (junk) mail. DMAchoice lets consumers select the types of mail they do and do not want to receive from these businesses.
Catalog Choice: With this service, you create an account and report unwanted mail as it arrives at your home, to easily opt out of the mailing lists of specific companies.

Contact companies directly: A more time-consuming but more effective way to eliminate junk mail is to directly contact some companies to get off their mailing lists. Information about how to stop receiving mail from a company, or at least its phone number, can usually be found on the promotional mail you receive.
None of the above tips will completely stop junk mail, but following all or most of them will drastically reduce the amount of junk mail you find in your mailbox. Keeping your junk mail to a minimal level is a continuous process – just because you get off one distribution list doesn't mean you won't find yourself on another one.
Leah Norris is a research analyst at CreditDonkey, a home security comparison and reviews website. Write to Leah Norris at leah@creditdonkey.com
Note: This website is made possible through financial relationships with some of the products and services mentioned on this site. We may receive compensation if you shop through links in our content. You do not have to use our links, but you help support CreditDonkey if you do.