23 Smart Ways to Improve Your Finances in June
---
June is a great time to check in with your finances. Read on for 23 must-follow tips to make your financial outlook as sunny as the weather.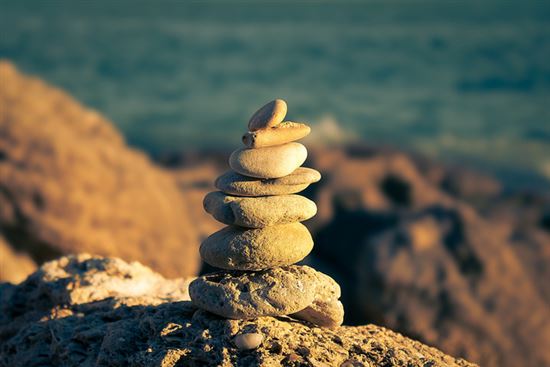 June... at last © searingheat (CC BY-SA 2.0) via Flickr
MANAGING CREDIT AND DEBT
1. Check your reports and credit score
If you haven't checked your credit report or credit score since the beginning of the year, see how things are shaping up in June. Free copies of your credit report are available through AnnualCreditReport.com, and there are certain credit cards, including those issued by Discover, that offer monthly access to your FICO score at no extra charge.
As you're reviewing your report, keep an eye out for any suspicious activity or inaccurate information. If you spot an error, don't hesitate to dispute it with the reporting credit bureau.
2. Shop around for the best rewards card
A rewards credit card can make your dream of summer travel a reality. If you're planning a trip later in the summer, opening a new account in early June gives you time to rack up some rewards, especially if the card comes with a hefty sign-on bonus. Be sure to pay attention to whether the card has an annual fee, which can chip away at the points, miles, or cash back you're earning.
3. Add up your debt
Before you apply for a new card, be sure you can handle a new account. Many people find June to be a reality check after months of accruing interest charges on holiday shopping debt or shopping sprees in the dead of winter. Take a moment to pull out your latest credit card bills and crunch the numbers to get the total amount you owe. Then you can formulate a plan for knocking out your credit card debt by year's end or, ideally, confirm that you are on track with your balances.
4. Transfer your high interest balances
Did step #3 put a knot in your throat? If credit card debt is weighing you down, you could transfer it to a new card with a temporary 0% interest rate that can make it more affordable. Many balance transfer cards give you 12 to 15 months to pay the balance off before the regular rate kicks in, saving you a nice chunk of change. Inquiries for new cards can reduce your credit score for a period of 3 to 6 months, so if you haven't applied for a new card since January, your score should be on the rebound by now.
5. Put bill payments on autopilot
As you plan your summer vacation, set up your bills so they're paid automatically — and get peace of mind that your credit score will stay in good shape while you're on the beach. Your FICO score is the one most lenders use to determine your credit-worthiness for things like credit cards, car loans, and mortgages, and your payment history counts for 35% of it. Even one late or missed payment can ding your score and stick around on your credit report for up to 7 years.
6. Consider a mortgage refinance
Mortgage rates are still pretty low these days, but some financial experts have predicted that they'll begin to climb this year. If your credit is healthy and you're looking to save money on your home, don't let June slip by without checking into your refinancing options.
START PLANNING AHEAD FOR TAXES
7. Check your withholding
Getting a big refund check at tax time was nice, but you're better off getting the money back during the year so you can apply it towards your savings or debt goals. If you normally get a refund, that means you're having too much taken out of your paycheck in taxes. Take time in June to crunch the numbers on your withholding to give you an idea of where you'll be at year's end and whether you need to ask HR to change your exemptions.
8. Track your expenses
Deductions reduce your taxable income, which can effectively push you into a lower tax bracket. The more deductions you're able to claim, the more you can shrink your tax bill. Credits reduce your tax liability on a dollar-by-dollar basis. If a June move is in the cards because you're changing jobs or you're paying for child care for your little ones, be sure to keep good records — those are the type of expenses that can add up to savings at tax time.
9. Organize your receipts
Having deductible expenses doesn't do you any good if you can't prove what they were for. The IRS has specific requirements for documenting deductions, and if you are audited, a lack of proof could spell disaster. Now that tax-filing season is behind you, take time this month to get organized — before the summer takes hold and encourages you to laze around.
10. Make an estimated payment if you're self-employed
There are approximately 53 million freelancers in the U.S. and while working for yourself comes with lots of perks, paying taxes can be a major drag. Not only are you subject to income tax, but you're also solely responsible for paying Social Security taxes. You'll typically make four quarterly payments each year, including one that's due in June. If you don't pay enough throughout the year, you run the risk of getting hit with a penalty, so now's an ideal time to see whether you're on track for 2015.
11. Make tax-deductible home improvements
June is usually when most people start cranking up the AC, which often means bad news for your wallet in the form of higher utility bills. Making some energy-efficient improvements like installing solar panels or a wind turbine system could lower the cost and yield a tax credit in the process. Tax credits reduce your liability on a dollar-for-dollar basis and you can claim them in conjunction with deductions for even more savings.
SEE WHERE YOU'RE AT WITH SAVINGS
12. Check your 401(k) balance
If you've been deferring part of your salary into your 401(k) or a similar employer-sponsored retirement plan, you should ideally be approaching the halfway point to maxing out your savings for the year. For 2015, you could chip in up to $18,000 to your 401(k). See how close you are to that mark with your June statements and consider upping the percentage of your paycheck that you set aside to come as close to that number as you can afford.
13. Open an IRA
Did you balk at the idea of contributing to an IRA when you did your 2014 taxes — but you wish you could have done it? Now is the time to get a head start on next year's tax deadline. A Roth IRA is a good pick if you'd like to make tax-free withdrawals in retirement. If you'd rather get a tax deduction now and pay taxes on your withdrawals later on, you're better off sticking with a traditional IRA. To hit the 2015 $5,500 annual contribution limit, you'll want to chip in $785 a month starting in June.
14. Plan ahead for medical expenses
Nothing can tank your budget faster than a big doctor bill, but you can curb some of the cost by pulling money out of your Health Savings Account. These accounts are linked to high-deductible health insurance plans; not only are your contributions tax-deductible but you can make withdrawals for health-care expenses tax-free. If you haven't put anything into your HSA yet, there's still plenty of time to max out the annual contribution limit between June and December.
15. Gauge the health of your emergency fund
An emergency fund is a must-have for financial security, but according to a CreditDonkey survey, nearly 40% of Americans have less than $500 in the bank. If you haven't been all that diligent about socking away money for rainy days, aim to increase your savings by $10 or $20 per pay period starting with your first June paycheck.
16. Make sure you're getting the most interest on your savings
If you've had your emergency fund in a regular savings account, take a look at how much interest you've earned through the month of June. If it's paltry, don't feel like you need to leave it there for another six months. Switching to an online bank can yield a higher APR, so you can build your cash reserves even faster.
17. Rebalance your investing portfolio
Investing wisely isn't rocket science, but it definitely helps to be clued in about how the market works. Rebalance twice a year, once in June and once at year's end, to ensure that your investing strategy is still lining up with your goals. While you're at it, check the fees you're paying for each asset to make sure they're not eating up too much of your earnings.
GET STARTED ON THE RIGHT FOOT IF YOU'RE A NEW GRAD
18. Create your first budget
Once the graduation season winds down, it's time to put your focus on your finances. When June 1st rolls around, you should be ready with a budget that details how much money you're going to have coming in and going out. If you need a little help keeping tabs on where your dollars are going, let a budgeting app do most of the hard work.
19. Set your goals
June is when new grads need to be taking stock of where they want to be financially in the coming months and years. Aiming to build wealth, saving for a down payment for a home, or starting a business of your own are all things that could fall into this category. Once you know where you want to go, it becomes easier to plan the steps that will take you there.
20. Get a grip on your student loan debt
If you graduated in May, you're probably just beginning the grace period on your student loan debt. Even though no payment may be due just yet, use this time to figure out exactly what you owe, who you owe it to, and your interest rates. Then you can get a grip on a workable budget; if it doesn't leave much wiggle room for getting rid of the debt faster, you'll need to start looking for solutions sooner rather than later.
21. Apply for a credit card
One of the easiest ways to build credit after graduation is by opening up a credit card or two. June is when you'll see lots of offers for travel rewards in particular. As you're comparing cards, pay close attention to the fees and interest rate. If you may not be able to pay the balance in full each month, the rate could be the most important factor as to which card you choose. (If you know for sure you won't be able to pay off the balance each month, then you may want to hold off on applying for a card for now.)
22. Look for a no-fee bank account
Most banks convert student checking accounts to regular accounts after graduation. This means your June to-do list should include some research on banks that won't charge you fees. Online checking accounts are usually more reasonable than brick-and-mortar banks as far as costs go.
23. Don't miss out on free money
If you're jumping into the job market right away, enrolling in your employer's 401(k) program is a no-brainer. Signing up in June still gives you a good six months to save this year and reduce your taxable income. You'll see the difference when you file your taxes next year.
FINAL THOUGHTS
Keeping your money in check is a year-round job, but focusing on specific tasks can keep you from feeling like you're in over your head. Take a break from working on your tan to do a financial check-in this June, and set a positive tone for the rest of the summer. If you take care of these to-do items this month, you can hit the beach without a worry.
More from CreditDonkey: