Good for Small Business: How This Provider Helps Business Owners
---
Chad Parks knows first-hand how hard it is for small businesses to succeed in today's economic landscape.

© CreditDonkey
"We sort of joke that we're a cat with nine lives," Parks said. "We should've been dead many times."
It seems appropriate, then, that Parks' company is entirely focused on helping businesses just like his plan for the future.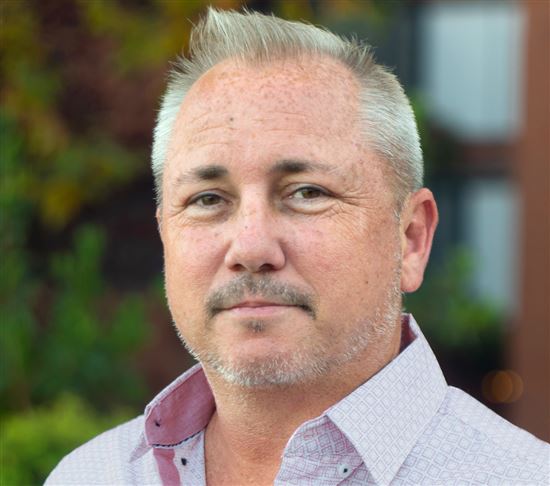 Chad Parks, courtesy of Ubiquity
Parks is a co-founder of Ubiquity Retirement + Savings, a 401(k) company specifically created to serve small businesses. According to Parks, the name comes from the fact that Ubiquity's retirement savings options are all-encompassing—aka ubiquitous.
"We want to make sure that we have product to cover the entire spectrum, from the least complicated, least expensive plan up to the most complicated, most expensive plan," he said.
Why do small businesses need retirement plans?
The company's retirement plans target a significantly underserved population.
Approximately 69% of companies with under 100 employees do not offer any form of retirement savings, according to Parks. Companies with between two and 20 employees are even less likely to have plans. Parks said 92% have no form of retirement savings program.
Right now, 10 states offer state-run retirement programs. Eight of those states—California, Connecticut, Illinois, Maryland, Massachusetts, New Jersey, Oregon, and Washington—require or will soon require some or all employers to offer a retirement program for their employees.

Although those businesses may be small, the number of Americans they employ is anything but.
According to 2018 statistics from the U.S. Small Business Administration Office of Advocacy, 99.9% of American businesses were considered "small." They employed 58.9 million employees—nearly half of American workers.
Ubiquity's beginnings
In Ubiquity's case, it takes one small business to know another. The company was born from Parks' work as a financial adviser to small businesses in the mid-1990s.
At the time, it seemed as though small businesses had only two options for retirement offerings:
Be taken advantage of by large institutions that focused more on making money for the broker than offering an affordable, quality product for the business.
Be ignored completely by these large institutions since small businesses often didn't generate enough money to be considered a valuable asset to them.
Because of these obstacles, over 50 million people were left on their own to plan for retirement, according to Parks.
Parks knew something needed to change. So, he created a company to help small employers access affordable 401(k) accounts over a then-burgeoning new thing called the internet.
Ubiquity still follows the same business model 20 years later. The company has grown to 85 employees and been recognized nationally.
The company's impact extends further than just to its clients.
"More and more, the industry has had to change to our approach in order to be able to serve that smaller market," he said.
That growth, however, hasn't been without the same struggles many other small businesses experience. Some years didn't turn overall profits.
Parks isn't worried. He's proud of all of his employees' commitment to making a complicated subject as easy to understand as possible, with the ultimate mission of helping other people plan for their futures.
How Ubiquity Works
Ubiquity serves small businesses ranging from just one employee to over 100. It offers a variety of retirement savings plans for small businesses, including:
Multiple types of 401(k) plans

Health Savings Account plans

IRA plans
Ubiquity began offering all of the different types of plans based on feedback from business owners and employees who may not be able to save all the money the most expansive 401(k) would allow them to save. Each one of those plans charges a flat-fee monthly subscription payment.
Keeping those fees low is crucial to Ubiquity's mission, according to Parks. Part of the company's strategy for doing so is to make everything as "frictionless" as possible by keeping Ubiquity's processes online.
That's with good reason. Cost is one of the most common reasons owners don't offer retirement savings, according to a 2017 survey by Pew Charitable Trusts. It found that 71% of small business owners said plans were "too expensive to set up" for their businesses.
Many of Ubiquity's customers initially have the same hesitation, according to Parks. He said that after discussing pricing and options with the business owners, they not only sign up for a 401(k) plan, but 55% even opt for a plan with an employer match.
If you own a small business, keeping costs low is probably a priority. One of the best ways to do that is by getting a
free business checking account
.
An even more ubiquitous future
The future of retirement savings is unclear, according to Parks. He's hopeful that one day, all American workers will have retirement plans.
Ubiquity is planning on being a large part of that future. Parks said the company is going to continue to grow and serve more businesses by staying relevant with evolving technology and focusing even more on serving individual employees' needs to the best of its ability.
Along with that comes even more years of proving that no one should underestimate the little guy.
"I think that hopefully our story will make people realize that you can do a lot with a little," Parks said. "Stay, be patient, and believe in what you're doing. There's four or five times that we should have been dead or surely challenged enough to say 'This wasn't the right thing.' You have to have a long-term vision for it and maybe just a little dose of insanity."
Ubiquity is just one small business helping others change the world—one retirement savings plan at a time.
Write to Anna Johnson at feedback@creditdonkey.com. Follow us on Twitter and Facebook for our latest posts.
Note: This website is made possible through financial relationships with some of the products and services mentioned on this site. We may receive compensation if you shop through links in our content. You do not have to use our links, but you help support CreditDonkey if you do.
Read Next: