It's Cool to Have Life Insurance
---
A nearly 200-year-old life insurance company is getting hip with the times.
Legal & General America (LGA) focuses on making insurance accessible to people who would normally never think of getting insured. Read on to find out how the company is attracting a new crowd.
Beginnings across the pond
LGA is a subsidiary of the over 180-year-old London-based Legal & General Group. The American branch's foundation was laid in 1981, when the UK group purchased the New York company that became Banner Life Insurance Company. Less than 10 years later, they also purchased William Penn Life Insurance Company of New York.
When it came time to consolidate both companies into one brand in 2011, LGA was officially born. Both Banner and William Penn underwrite and issue LGA's policies today.
LGA in the modern era
Today, the company offers:

LGA's future is foreshadowed by its storied history, according to Andrew Doerman, the company's vice president of key accounts.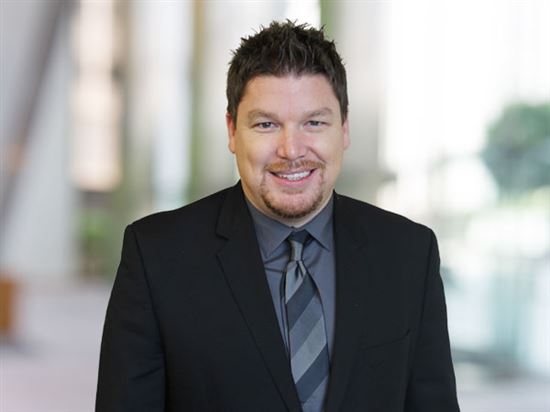 Andrew Doerman © Courtesy of LGA
"Our financial strength and stability over the years has been something that we're very proud of," Doerman said. "There's a lot of life insurance carriers out there in the US, whether large brands or small regional players, that have come and gone. We've been very much dedicated to being financially stable because we understand the importance of being around in 30 years."
The company is trying to pave the way for that successful future right now by connecting with the people who most need life insurance for those next 30 years—young adults.
Giving life insurance a system update
The US life insurance field has seen years of changing landscapes. LGA's endured them all.
The most recent shift in the industry is one many consumers may take for granted—life insurance is going digital.
Americans continue to turn to the internet both for quotes and as a way to begin coverage. A bulk of life insurers have, historically, required in-person contact with an agent in order to purchase policies.
LGA recognizes the trend. Doerman said the company's goal is to meet people in any place that they want to engage. That may be in-person, through a representative at a local agency, or online.
Going to directly to the consumer
The online aspect is the bulk of LGA's direct-to-consumer segment. The company's website allows potential buyers to get an immediate estimated quote after answering some basic questions about their health. The buyers can then apply for the policy by speaking to one of LGA's agents over the phone.
Since its launch, LGA's direct-to-consumer approach has seen success, even without a huge marketing push behind it, according to Doerman. He said enhancing the capability of the website primarily aimed to serve the people who were already coming there to do their research before purchasing.
National statistics support LGA's method. A 2018 survey from the Life and Health Insurance Foundation for Education and LIMRA found:

Most people prefer to research insurance online but then buy from an agent or financial advisor.
That group includes the majority of the surveyed millennials.
Gen-Xers were the age group with the highest percentage of people comfortable both researching and buying insurance online.
Gen-Xers are typically classified as people born between 1965 and 1979, while millennials are typically classified as people born between 1981 and 1996.

LGA's online transformation won't end there. Doerman said the company plans on rolling out an entire "digital journey" for consumers in the fall of 2019.
The new plan will automate a lot of the process, making it more accessible to potential consumers. Some buyers may get decisions immediately, without having to take a medical exam. Others may have to wait a few weeks, which, according to Doerman, is the goal (instead of making people wait the traditional few months to know if they'll even get coverage).
Another perk? The buyer will be able to complete the entire process, from quote to purchase, on their phone.
Doerman said that speed and ease are some of the most important features LGA is using to attract young adults.
"Today's generation, they don't want to sit down across the table from an insurance agent for three hours and talk about their life insurance policies," Doerman said. "They want it very much instant. We're trying to make sure that, as technology transforms, that we transform along with it."

Why LGA's insurance is good for millennials
Though LGA does offer universal and final expense life insurance, the company's primary focus is on offering affordable term life insurance policies, according to Doerman.
Term insurance may sound simple at first, but it can get complicated. Learn everything you need to know from
our guide
.
That term insurance is another reason Doerman thinks LGA is appealing to young adults.
For many young adults, term life insurance policies don't extend long enough to cover through retirement. This leaves 20-somethings to make a choice
Should they:

Purchase life insurance now and accept that they will have to pay more to renew at an older age?
Wait until they're old enough to purchase a policy that will last until retirement, leaving them uninsured for many more years beforehand?
The first of its kind
LGA recognized the problem and decided to offer a simple solution.
The company just began offering a 40-year-long term insurance policy. The extended length of the policy allows people in their 20s to purchase just one policy to last through retirement.
Most term life insurance agencies typically offer policies with lengths between 10 and 30 years.

According to Doerman, the new policy is the first of its kind. Coupled with the company's push toward increased accessibility, he thinks LGA could help reframe the way millennials think about life insurance.
Connecting, more than just virtually, with consumers
Doerman's seen how his company protects families firsthand. He remembers the people who call in after their parents have died. He takes pride in the fact that LGA is able to offer a bit of relief during some of the most difficult moments of people's lives.
The company's ultimate intention is to reach more people who need insurance, according to Doerman.
"It's all about making life insurance more accessible for more American families," he said. "The 25-year-olds now are going to be the 55-year-olds in the future. We want to make sure we're very much a part of the fabric of American culture as we go forward."
That commitment to their consumers is what Doerman believes sets LGA apart from the other, larger life insurance agencies in the US.
Bottom line
As LGA continues to evolve, Doerman hopes to see the company continue to innovate while staying true to its founding principles. The challenges ahead—introducing a new service, continuing to grow in one of the most competitive insurance fields—are substantial.
Doerman isn't worried.
"I always like to joke that we're the smallest biggest life insurance carrier in the US," he said. "We don't necessarily have the brand that a lot of other mega corporations have, but we do great with the resources that we do have."
Trends come and go with the times, but today's millennials need not fear for their ageing reputations.
As far as LGA is concerned, having life insurance will never go out of style.
More from CreditDonkey: