CruiseCompete: This Might Be the Best Way for Travelers to Find Deals on Cruises
---
Looking for the best possible price on a cruise? The travel agents at CruiseCompete work overtime to get you a great deal.
Think of CruiseCompete as LendingTree for people who want to vacation on a cruise ship.
Even better: it's free. All you need to do is enter some details about the trip you want to take. Then sit back and wait for the offers to come pouring in.
You're under no obligation to accept any offer. In fact, you can reject every deal you receive and opt for a staycation instead.
Agents Find You the Most Affordable Cruise Packages
CruiseCompete started in 2003, when MSNBC.com described it as "a revolutionary new website" that would change the way people shop for cruises. It has lived up to that promise.
Since then, the company has been featured in The New York Times, The Boston Globe, USA Today, The Wall Street Journal, The Houston Chronicle, and Travel + Leisure magazine.
CruiseCompete doesn't sell travel. It puts you in touch with travel agents who can find the best values. Those agents know that they're competing with peers in their industry. That's why they go the extra mile to find you rock-bottom prices on great cruises.
You'll receive an email when agents find a cruise that matches your criteria. But the agents themselves don't know your email address--they communicate with you through a forwarding address. In other words, you won't get hounded with sales calls.
Once you've found a deal you like, you can volunteer your email address to a travel agent and resume communications normally.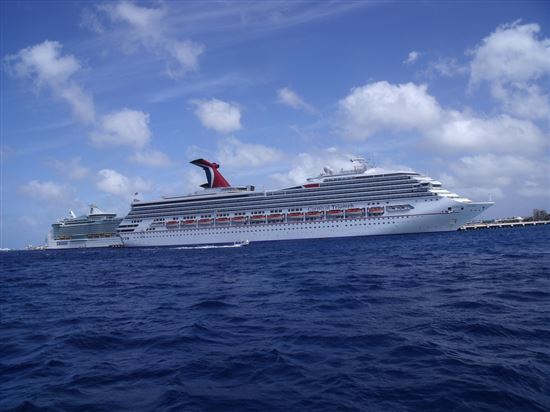 cruise (55) © danzil raines (CC BY 2.0) via Flickr
The Best Cruise Deals in Just a Few Steps
Here's how the CruiseCompete process works.
You choose a cruise: There are several ways to do that.
You can use the Cruise Search feature, which helps find a package by date and destination.
Choose the website's Virtual Cruise Advisor. That's a step-by-step process that will match you with a great cruise based on the type of getaway you're looking for.
Shop by cruise line. You can use that search to filter based on ocean cruises, river cruises, and cruise tours.
Check out the specials page on the company website. There you'll find all the hottest deals currently being offered.
Visit the guided help page. Just click the "Online" graphic to chat with a rep.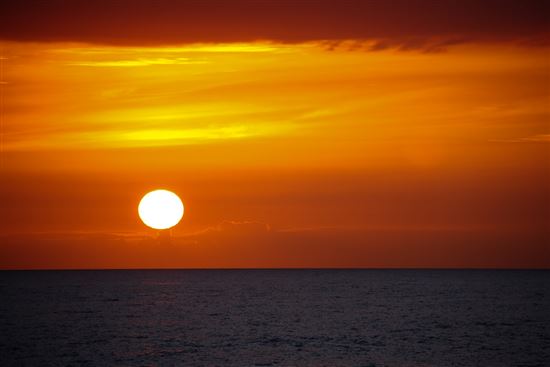 Sunset From a Cruise © Derek van Vliet (CC BY-SA 2.0) via Flickr
Start an account: Once you've found the perfect cruise package, you'll need to create an account. It's free and it only takes a few seconds.
Just provide a user name as well as your email address, password, and location.
Keep in mind: a valid email address is essential as email communication is an important part of the service.
Request quotes: More than 500 travel agencies will receive your ideal cruise info and start working to find you the best possible deal. Agents who find a package they think you might like will send an email with specifics.
Remember: you're under absolutely no obligation to accept any offer. You don't even have to politely decline an offer. Just delete the email and move on to the next option.
Of course, the best thing to do is to compare the offers you receive. Be sure to look at more than just the prices, though. Check out the dates, cruise ships, and length of time.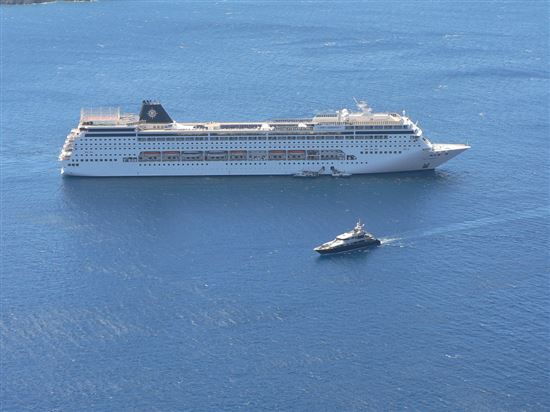 Cruise Ship Leaving Phira © Alistair Young (CC BY 2.0) via Flickr
Pick the best package: After you've selected your cruise, be sure to turn off the quote request so you don't continue to receive quotes from travel agents.
The Reviews Are In (And They're Great)
Folks in the media and around cyberspace are talking about CruiseCompete. They've got plenty of positive things to say.
Kiplinger calls CruiseCompete as a great way to find an agent.
Senior citizens are known to take cruises. That's why it's not surprising that the AARP tells its members to "shop around on CruiseCompete.com for the best deal."
CruiseCompete supports travelers by giving people a place where they can research cruises and request competing quotes anonymously, and then compare all of their offers in one central place.  This saves time by making it easy to shop around.  We also deliver the best deals because all of our member-agents know that they're competing and present their best offers right away.
Bob Levinstein, CEO of CruiseCompete

Cruzely, a website that covers "everything cruising," lists CruiseCompete as a niche website that people should use to find cruises.
Personal finance guru Clark Howard, on his website, suggests that people use CruiseCompete to save money as well.
And USA Today, in an article entitled "How to Plan a Cruise Vacation," offers this helpful advice: "Price cruises by asking travel agents and posting your preferred itinerary on trip auction site Cruisecompete.com, which allows travel agents to bid for your cruise business."
Book Your Dream Vacation Now
You literally have nothing to lose with CruiseCompete.
Registration is free. You don't have to accept any offers. And you can stop soliciting requests at any time.
If you're in search of getaway with some breathtaking scenery, why not find your ideal cruise at an affordable price with the assistance of CruiseCompete? You can get started today.
Note: This website is made possible through financial relationships with some of the products and services mentioned on this site. We may receive compensation if you shop through links in our content. You do not have to use our links, but you help support CreditDonkey if you do.
More from CreditDonkey: