Top 5 Best Home Security Systems: January 2018
This article contains references to products from our partners. We may receive compensation if you apply or shop through links in our content. You help support CreditDonkey by reading our website and using our links.
(read more)
---
A good home security system should be affordable, reliable, and easy to use. Find the best home security companies to consider.
With startling burglary statistics, a home security system is a great protective measure to keep your home safe.
Often, just the sight of a security camera is enough to turn a burglar around. It can offer you greater peace of mind and make your home feel safer.
But with so many alarm companies, how do you choose the one right for you?
Best Security System for the Money
: If price is your top concern, we like
Protect America
. Plans start at $19.99/month. You install the system yourself, you get a bunch of equipment upfront at no cost, and your monthly bill can be lower than you'd get with competitors.
Benefits and Features

Lowest Monthly Price

$19.99

34.99

$28.99

Installation

Do It Yourself

Do It Yourself

Professional installation available.

Equipment

Basic equipment included

Minimum $99 for lowest tier/$199 for upper tier

Basic equipment included

Contract

3 year contract

1 year or 3 year contract

3 year contract

Return Policy

14 days

30 Days

6 months money back guarantee if there is a problem ADT cannot resolve

Warranty

Lifetime

3 Years

After 90 days, there is a charge for servicing broken equipment. Or you can choose to pay a monthly fee for equipment warranty
Read on for our picks for the top home security systems.
What to Look for in a Home Security System
A good home security system does not need to be the most advanced and expensive system on the market. When choosing a home security system, it's important to pick one that's reliable, fits your budget, and meets all your security needs.
Consider these factors when making your choice.
Price: Security systems typically have an upfront cost, as well as a monthly fee. Some include the cost of equipment into the monthly charge, while others will require you to purchase the equipment upfront. More functionality and features also usually means a more expensive security system.

When picking a home security system, first determine how much you can afford to spend, both upfront and monthly. Then make sure you understand the costs so you have a realistic idea of what the upfront and monthly fees are, before finding a plan which best matches your budget.

Tip: While you would never want an intruder breaking into your home, it's important to balance your budget with your security needs. If you don't have many valuables in your home, don't spend needlessly on an expensive security system. On the other hand if you have a lot of jewelry, guns, and fancy electronics, invest in a more secure system.


Monitoring connection: Monitoring connection refers to how your security system communicates with the monitoring centres, which contact you and/or the authorities when an alarm gets triggered. Landline monitoring means the signal is transmitted via your landline phone, while wireless monitoring means the signal is sent by cellular or broadband.

Landline monitoring will be the cheapest, but is easily disabled simply by cutting the cord. Cellular and broadband monitoring are more expensive, but are also more secure since thieves can't easily disrupt the wireless signal.

Contract period: Most home security systems require you to sign a lengthy contract which can go up to 3-5 years, and can be expensive if you choose to terminate early. Consider how long you can afford to keep your security commitment when planning your budget. Some companies offer a shorter contract length, or even no contract at all.

Note

: Some home security companies offer a trial period to try their products. However, if you don't cancel before the trial ends, you can incur a large penalty, which sometimes can be as much as the entire contract amount.

Some companies also won't refund your equipment purchase, so make sure you ask all the questions regarding cancellation before trying out their products.


Home automation: Many home security companies offer complete home automation. This allows you to remotely manage your security system, thermostat, lights, small appliances and locks all through your smartphone. This can be a useful feature because it allows you access to your home controls and security even when you're not around, giving the impression that somebody's home.
Best Home Security Systems
With the above considerations in mind, here are our favorite home security systems.
Here are the top 5 best home security systems
:
Note: Information including pricing, features and terms were updated on July 12, 2017 from published websites and are believed to be accurate, but not guaranteed. Pricing may vary depending on system configuration, equipment, and service.
Best Home Security System for Value: Protect America
Pros:

Plans start at $19.99/month
Free equipment with contract
Easy installation

Cons:

Our Review

:

(

4.4

) Protect America offers home security starting at a jaw-dropping $19.99 per month. But it has limitations you need to know. Find out if it's right for your home...

Read full review
Starts at $19.99/month; no equipment fees:
When it comes to price, Protect America is our top pick. Starting at just $19.99/month, you can have 3 door/window sensors, a motion detector, and the new Simon XT Control Panel, which is enough for a basic starter package.
However, note that this price is for landline monitoring. To get cellular monitoring, the price jumps to $41.99/month, which is on par with other companies. This is true of all their plans -while their landline monitoring rates are some of the cheapest plans available, upgrading a plan to wireless monitoring makes it almost as expensive as other companies.
Still, another reason we consider Protect America to be a great value option is that you get an equipment bundle with each of Protect America's plans. You don't have to purchase equipment upfront, keeping your initial costs low. Even with their minimum 3-year contract, your costs may still be lower overall. Also, since these are DIY self-install systems, you save up on installation costs.
If cost is your primary concern, Protect America is the best value for money.
What is DIY self-install? Do-it-yourself installation means you'll have to install the security system yourself. These systems are usually easy to install. Simply remove the back sticker, and stick them to the door, window, or wall.

Get Free Home Security Quote

Get up to $1,400 in free equipment with Protect America, a CreditDonkey #1 recommended partner for the best home security system for the money. Includes 24/7 professional monitoring, easy setup, and no installation fees.
Best Customer Satisfaction: Frontpoint
Pros:

Excellent customer service
Easy installation

Cons:

Plans start at $34.99/month
Equipment cost

Our Review

:

(

4.3

) Frontpoint is one of the top DIY home security system on the market. But is it right for your home? Read on for the pros and cons...

Read full review
Starts at $34.99/month; $99 for equipment:
When it comes to home security systems, you want great customer service. Frontpoint has a solid reputation for great service to new and existing customers, and currently has an A+ rating with the Better Business Bureau (as of September 2017).
While not the cheapest system on the market, Frontpoint provides transparent pricing and a straightforward approach to fees. Plans start at $34.99/month for basic protection and go up to $49.99/month for home automation services. All plans are 100% wireless and cellular monitoring with all-inclusive 24/7 professional monitoring (for burglary, fire, carbon monoxide, and water damage). The setup is DIY so there is no installation fee.
Frontpoint's plans come in a 1-year and a 3-year contract. If you only want to try it out for 1 year, you must pay an upfront equipment cost of either at least $99 for the lowest tier, or $199 for the higher two tiers. With a 3-year contract, you will get a $300 equipment credit. Frontpoint offers a 30-day money-back guarantee if you're not happy with the system.
If customer service is important to you, Frontpoint is our best recommendation. It may be a bit more expensive than other security systems, but you'll know they'll be there when you need to reach them.
Most Established Name in Home Security: ADT
Pros:

Brand recognition
Professional installation

Cons:

Our Review

:

(

4.2

) ADT is certainly the most popular name in home security, but is it really the best? Our in-depth review will give insight into its pros and cons...

Read full review
Starts at $28.99/month; call for equipment:
If you're looking for established brands, ADT is the oldest and most popular name in home security. It's currently the largest security company in the United States and Canada, serving over 6.5 million customers.
Plans start at $28.99/month for the most basic protection to $58.99/month for video monitoring and home automation. Note that the base plan only comes with 24/7 burglary landline monitoring. Cellular monitoring is available, but at an additional cost. Fire/smoke, carbon monoxide, and flood monitoring equipment are also extra costs.
ADT's systems requires professional installation, which means that you'll have to pay for the labor that comes with that. There is a 3-year contract and a 6-month money-back guarantee, but only if there is an equipment or service problem that ADT can't solve.
ADT is an excellent choice if you prefer a well-established brand for your home security system.
ADT Pulse is ADT's version of the smart home system. It combines home security and home automation. You can control your home's security system, temperature, compatible lights, and door locks from your mobile phone or tablet. You can also view live footage from your security camera.

Best Home Security System Without Contract: SimpliSafe
Pros:

No long-term commitment
Low monthly fee
Easy installation

Cons:

Limited technology
Equipment cost

Our Review

:

(

3.8

) SimpliSafe has low costs and no contract. But how good is this DIY home security system? Read on for the pros and cons and see how it compares...

Read full review
Starts at $14.99/month; $229.96 for equipment:
If plans and monthly fees are not your thing, Simplisafe is an excellent choice. They have no contract, allowing you to cancel anytime without penalty.
Simplisafe also has one of the lowest monthly fees, starting at just $14.99/month. Even the highest tier plan is just $24.99/month and offers access to the mobile app and customizable alerts. All plans support 100%, all-inclusive cellular monitoring.
The downside however, is that the system is basic. There is no advanced video monitoring feature or home automation. You also pay an upfront equipment fee, starting at $229.96 for the 5-piece starter set, or custom build your own system according to your needs. There is a 60-day money-back guarantee if you're not satisfied with the system.
Simplisafe is an excellent choice if you're unsure of your future budget or living arrangements, and would prefer to pay upfront rather than being locked down in a contract.
Most Advanced Home Security System with Cameras: Vivint
Pros:

High-tech system
Professional installation
Comprehensive features

Cons:

Our Review

:

(

4.2

) Vivint offers high-tech features that set it apart, but is this home security system worth the high monthly fee? Read this in-depth review to learn if Vivint is any good before you commit...

Read full review
Starts at $39.99/month; call for equipment:
If high-tech, advanced features are your thing, then have a look at Vivint. Vivint is one of the priciest home security services on the market, but it's also one of the most advanced, with features such as various cameras and smart locks that allow for total smart home control.
What is a smart home? A smart home lets you control the compatible light, temperature, and electronic devices in your home even when you're away. You can control them by using a smartphone or web browser.

Plans start from $39.99/month, and can go up to $60.99/month. For the price, you'll get 24/7 wireless monitoring, remote access, and a state-of-the-art touchscreen panel.
Vivint also has one of the longest contract terms, starting at 42 months, with a strict cancellation policy. Also, Vivint requires professional installation, which means you'll have to pay an activation fee.
Vivint is more expensive than other systems, but it's a great pick for technophiles who appreciate advanced features with state-of-the-art technology.
Home Security Systems with No Monthly Fees
If the idea of being locked into a contract and paying monthly is too intimidating, you can opt for a completely DIY system.
This means that you'll be doing the monitoring yourself. How it works is, you purchase the camera and set it up in the areas you want monitored. The camera will then pick up any sound or motion, and alerts you on your smartphone. With remote video surveillance, you can even watch what's going on through your phone.
However, without a monitoring service, this also means you'll have to notify the authorities yourself, but it may be worth it instead of being locked down in a lengthy contract.

© CreditDonkey
Here are the best home security camera systems WITHOUT monthly fees:
Blink: What's special about Blink cameras is that they're cordless, and have a 2-year battery life. This means they can easily be set up anywhere, giving you full control over your video surveillance.

The cameras can also be integrated with Amazon Echo, so you can arm and disarm them with your voice. Blink offers both indoor and outdoor cameras, and supports up to 10 Blink cameras per system.

Arlo: Arlo cameras are also cordless, with a battery life of up to 6 months. They have both, indoor and outdoor cameras, which have a special two-way audio feature. Through the Arlo app, you can hear what's happening and talk back through the built-in speaker. You can connect up to 5 cameras for free, and up to 15 with an upgrade.
Canary: Canary offers one of the most advanced indoor camera systems. In addition to motion detecting and sending alerts, Canary cameras will also set off a 90 decibel siren to scare off thieves. The app also allows you to contact the police right away.

However, Canary is an indoor-only camera. It's also not wireless, so a robber could just pull the cord, but you'll be notified if that happens. Canary can also monitor your home for air quality and temperature.
Is a Home Security System Right for You?
Getting a home security system is a pretty big financial investment. Here are some questions to ask yourself when evaluating if you should invest in one.
Is anyone home during the day? About 60% of burglaries occur in broad daylight, when the inhabitants are at work. So if you live alone or in a household where everyone is away during the day, it's smart to think about some extra protection for your home.
Do you have valuables? Most burglars head straight for the master bedroom to search for valuables. They're most interested in cash, jewelry, drugs, portable safes, and guns. If you have any of these in the house, it's a good idea to protect them. Also, if you drive a fancy car, you're advertising wealth and are more likely to be the target of a burglary.
What kind of area do you live in? It goes without saying that if you live in a high crime neighborhood, you'll need a home security system. But pay attention to the following areas - these are also prime targets for burglars:

Low traffic areas: cul-de-sacs, places with houses that are far apart, houses next to an alley - this allows burglars to operate without being spotted.

Neighborhoods with a lot of foreclosures: more empty homes around also means a smaller chance of neighbors reporting a crime.

New neighborhoods: burglars are counting on the fact that you're not friends with your neighbors yet, so they won't take an interest in your home.

Affluent neighborhoods: Living in an affluent neighborhood means you'll most likely have more valuable items inside.

Do you need disaster monitoring as well? Many home security systems also come with fire, smoke, flood, and carbon monoxide monitoring. These services can be invaluable in the case of an emergency, and can minimize your losses if emergency respondents can be notified quicker.
Low Price Guarantee

If you find a lower price for the same amount of wireless home security package, Protect America will match the price. See terms and conditions for details.
There Are Other Options Too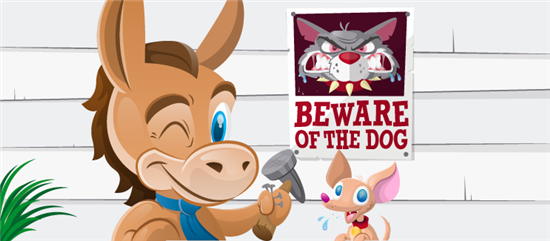 © CreditDonkey
Not sure if you're ready for a home security system? Here are other camera-free ideas to keep your home safe:
Install a high security lock. This should be the first line of defense for your home. Most burglars enter through a door, and they prefer to kick it down. Install a high security lock on your door entry points (this one was tested to be kick-in proof, pick-proof, and drill-proof).

Tip: If you have doors with a glass panel, consider also installing a floor lock. That way, a burglar can't just break the glass, reach in, and unlock the door. Also get window locks for your first floor windows. A burglar most likely will move on if your house takes too long to break into.




Protect your home with smart gardening. First, regularly trim all your bushes and hedges (but not too short that someone can just easily climb over). Thieves love nothing more than hiding in overgrown bushes. You can also plant thorny bushes or vines that will send a thief running once he encounters their painful spikes. Some ideas are the firethorn bush (pyracantha), bougainvillea, and holly shrub.
Get lights on a timer. This way, even when you're not home, you can have the lights go on and off in different rooms to make it look like you're home. This is especially useful if you're away. Don't just leave the lights on all the time. If a burglar has been watching your home for days, this is a strong signal that no one is home. Also get outdoor lighting, which usually deters a burglar attempting a night robbery.
Get a dog (or pretend to have one). Burglars will usually leave if they see a dog, especially the big or yappy kind. If you don't actually have a dog, get a "beware of dog" sign. Or even set up a doghouse, toys, and water bowl in the yard to make it look as if you have one.
Common Questions
Best DIY Home Security System
:
Protect America
has a low base plan starting at just $19.99/month, which comes with 3 door/window sensors, a motion detector, and the Simon XT Control Panel. The highest tier is priced at $54.99/month and comes with cellular monitoring and home automation. All plans include free equipment, no installation fee (as it's DIY system), and 24/7 monitoring.
However, note that the Protect America base plan only comes with landline monitoring. To get cellular monitoring, the price jumps up to $41.99/month. But then again, you do get free equipment with Protect America, so some people still find the cost is lower overall. There is a 3-year contract and you have a 14-day return period if you're not satisfied.

How do professionally monitored systems work?
When an alarm is triggered, a signal alerts the security company's communication center. A security expert will then call you to let you know of the trigger. If it's not set off by you, they dispatch the police (same goes if you don't pick up the phone). Usually, they'll try calling your main number and backup number before calling the cops.
The problem is that this process takes quite a bit of time - by the time the cops are sent over, the burglars might have already left the scene.
So is a home security system even worth it then?
Often, just seeing that your house has a security system and having a loud alarm is enough to discourage potential burglars. 60% of burglars reported that they would target another home if they spotted an alarm system, so if nothing else, an alarm system would be a great deterrent against intruders.
Another plus: you can also get professional monitoring for disasters such as fire, carbon monoxide, and flood. The communication center will be alerted if any of these hazards are detected, and will dispatch firefighters to your home.
What is usually included in a basic home security system?
A basic home security system should have:
Window and door sensors

Motion detector

Loud decibel siren
More advanced features may include: video surveillance, panic buttons, glass break sensors, and doorbell cameras.
What is the false alarm rate?
Unfortunately, the false alarm rate for security systems can be as high as 95%. Small things can cause sensitive systems to go off. Your pet running around, a strong wind, and hanging decorations can all trigger a false alarm. If you don't turn it off or don't confirm with the security company that you're fine, the police will be dispatched and you could be penalized for wasting their time. The best thing is to do all you can to prevent false alarms.
What is the difference between landline, cellular, and broadband monitoring?
Each have their pros and cons:
Landlines: Your alarm system communicates with the monitoring center via your landline connection. Plans which use landline monitoring are the cheapest kind, but also the riskiest because burglars can easily disable your security system simply by cutting the cord.

Broadband: Instead of landline, your alarm system communicates with the monitoring center via your internet connection. This is more secure than a landline connection, but thieves can still outsmart your system if they find a way to disable your internet.

Cellular: You alarm system communicates with the monitoring centre via cell towers and is the most secure.
What is home automation and is it worth it?
Home automation allows you to control your home remotely through your smartphone. Common features include:
Arm and disarm home security systems

Set your thermostat so the house is nice and cool (or warm) when you get home

Turn lights on and off

Turn off appliances to save energy

Smart locks that allow you to lock/unlock your door remotely

Doorbell camera so you can see who's at your door and talk to them as if you're home
Most home security companies offer home automation features at the highest tier. A lot of people use this feature to make their home safer or just to have a more efficient home. Many people report significant electricity savings, which can help offset the price of the system.
Will having home security reduce my insurance?
Usually yes. Your homeowner's insurance premium can be reduced up to 20% if you have a professionally monitored home security system.
What is 'Crash and Smash' protection?
"Crash and Smash" is when a burglar uses brute force to break into your home. He "crashes" through the door, looks for your security system's control panel, and "smashes" it.
If the system doesn't have "crash and smash" protection, it can't send out a signal to the monitoring centers. The burglar is free to loot your home.
However, with "crash and smash" protection, the system sends a signal the moment a door or window is opened. Even if the control panel is destroyed, the monitoring center already knows there's someone in your home.
How do those DIY security cameras work? What's the difference between them and professionally monitored ones?
If you're not sure whether you want a professionally monitored system, you can certainly buy your own cameras and monitor yourself. Usually, these cameras will detect unusual motion or sound and send you alerts. You will need to respond fast (in other words, if you're out hiking in the wilderness without reception, it won't do you any good). You can watch a live feed on your smartphone and call the police if you see a burglary taking place.
The difference with a professionally monitored system is that the company's monitoring center will also receive alerts. They'll dispatch the police if you're not answering your phone (so you're covered even if you're hiking in the woods).
However, there are pros and cons to each. If you catch a thief on your video and call the police, the police will almost always give your call a higher priority. If the monitoring center calls the police, there's a chance that the police may not prioritize it, since most of these alerts are false alarms.
Other Home Security Systems to Consider
LiveWatch
If you're looking for a home security system with no commitment, LiveWatch is a decent choice. It has most of the features of the modern home security system - wireless DIY equipment, Z-Wave technology, Alarm.com platform – although there are a few downsides.
Their basic equipment bundle for example, is minimal. For $99, you only get two wireless door sensors, one motion sensor, one Xti-5 control panel, a keychain remote, and 'LiveWatch accessories' which consist of two yard signs and six window stickers. You can add more door sensors of course, but they'll cost you a whopping $30 each.

Upgrading to the 'Complete' bundle will upgrade the control panel to the IQ Gen 2, adds two more wireless door sensors, but also comes with a hefty $149 price tag.

In terms of pricing, LiveWatch does have a one year contract, but it comes with a guarantee. If you're unhappy with their service within that period, you can cancel your monitoring without penalty. You'd also be eligible for a full refund on your equipment, provided they're in good condition. After the one year is up, its pay-as-you-go, and you own the equipment you purchased.

They provide four different monitoring plans from $19.95/month to $44.95/month, and you'd have to purchase your equipment upfront.
Overall, LiveWatch is a decent choice when it comes to security systems – it's not the cheapest on the market, but when you factor in the flexible commitment, it can be a better bargain than ADT or Frontpoint.
Scout
If you're all about aesthetics, Scout is an excellent choice. It doesn't look like a typical home security system – rather, the sleek and elegant design would look right at home next to an Apple product.
In terms of price, unlike most security providers, Scout doesn't have a set equipment bundle. You pick and choose the equipment you need from their shop. Regardless of what you buy, the 'Scout Hub' ($129), is a necessary component. Beyond that, you can choose between the Access Sensor ($29), which monitors the door/ windows, Motion Sensor ($49) which detects motion, and Water Sensor ($39) which monitors for floods.
After choosing your equipment, next is the monitoring service. Scout offers two monitoring packages which are the 'Always On' plan ($9.99/month), and the 'Always On+' plan ($19.99/month). In a nutshell, 'Always On' is a self-monitoring plan. When an alarm triggers, Scout will reach out to your pre-selected emergency contacts via push notification, call, email, or text message. After that, the situation is entirely up to you.

The 'Always On+' plan on the other hand includes all the perks from 'Always On', as well as professional monitoring. When an alarm triggers, Scout agents will reach out to you or your emergency contacts – if there's no response, they'll alert the police.

All these plans, and Scout equipment require an internet connection to work, although they do have a 4G cellular backup in case the power and/or internet goes down. You can also switch to cellular-only for $15.99/month.
The good thing about Scout is that it works with the IFTTT "If This Then That" web app. The IFTTT app allows you to create 'rules' for your Scout System (called applets). This allows you to customize your system.
For example, you can use IFTTT to flash your home lights when your Scout alarm is triggered. You can also program it to wake you up with a phone call if the alarm goes off at night!
The downside of Scout is that all things considered, it's a pretty basic system. They don't have a video camera of their own, although you can integrate the system with the Nest cam.
Note
: Scout Hub is not your typical security control panel.
There isn't a screen or keypad, and if the alarm goes off, you'll have to disarm it from a browser, or the app on your smartphone. You can also disarm the system with the key fob and RFID sticker, but like we mentioned before, this only works with the Door Panel. You might find it convenient to just enter a code as opposed to looking for the key to disarm it.

In short, Scout can be a decent choice if you're looking for aesthetics, affordability, and simplicity. It's certainly one of the best-looking home security systems we've seen, and you might prefer the simplicity of using a keyfob/ RFID sticker to arm and disarm your system. But if you're looking for more advanced features such as video surveillance and Z-Wave technology, give this one a pass.
Link Interactive
If you're looking for advanced security features, and/or enjoy customizing your own security system, consider Link Interactive. With plenty of sophisticated equipment to choose from, and the ability to purchase things a la-carte, you can tailor your home security system to a higher degree than many other companies.
The problem with most security companies is that they often sell you security equipment which comes in a bundle. This usually means extra costs for adding more sensors to fit your home, or wasting money on a bigger package with more equipment than you need.
That's where Link Interactive shines.
You buy your equipment ala-carte, so you customize your security system to fit your needs. On top of that, Link also has one of the most extensive product lists we've seen among security companies. Besides traditional sensors, you can also pick products like concealed door sensors, wireless touch screen key pad (to disarm your system from any room in your house), and interior siren/strobe light which can be disorienting and intimidating to intruders.
When it comes to plans, there is a contract, but it is flexible. Link offers 1 – 3 year contracts, with a 30 day trial, although discounts for each period is different. For example, Link will only offer a $50 equipment credit for a one year contract, but that goes up to $250 when you sign on for three years.

Tip: The website itself doesn't offer a one or two year contract – for that, you'd have to speak to their customer service rep.


When it comes to plans, you can choose between the Standard ($30.99/month), Gold ($35.99/month), and Elite ($40.99/month). All plans include professional monitoring, but home automation is only for the Gold plan and above, while HD video monitoring is only available in the Elite plan.
Home automation is also one of Link's strong suits – they offer a wide array of home automation based on the Alarm.com platform, and they're also compatible with Z-Wave products.
Note
: Possible downsides of Link Interactive is that the upfront costs can be high – almost up to $600 for all the equipment you might want. Also, for those just starting out with security systems, the wide choice and equipment can potentially be overwhelming and/or confusing. Consequently, installing these items may be a bit more difficult than traditional sensors and equipment.
Link also doesn't provide landline or broadband options, so if you live in a rural area without these facilities, you might want to look at another security provider.

Overall, Link has been praised for good customer service, and you can reach out to them to help you with choosing your equipment and installation. Ultimately, if you don't mind the high upfront costs and prefer a higher degree of customization and home-automation, Link Interactive is the system for you.
Armorax
If you like a cheap monthly payment and/or having flexibility in your contract or payment plan, then Armorax is a solid choice. Choose to buy your equipment upfront and pay-as-you-go, or subscribe for 36 months and keep upfront costs low. You can also choose to self-monitor with the Alarm.com platform, or subscribe to a professional monitoring service.
Armorax sells a base equipment consisting of one touchscreen control panel (with cellular module), three door/window sensors, one wireless motion sensor, and 1 keyfob. This bundle retails for $99 if you subscribe to a 36-month contract, or you can also choose to purchase it upfront for $549, and pay month to month for monitoring. Armorax's plans are also fully cellular, which is more secure compared to broadband or landline.
What we like about Armorax is that they're pretty flexible when it comes to plans. You can choose to pay $28.95/month for either
Access to Alarm.com for self-monitoring/ mobile control, or

Professional monitoring service.
Tip: If you'd like both of those features, you'd only need to add $4, for a grand total of $32.95/month, which is competitive. For the same service, Frontpoint charges almost $20 more! Also, Armorax promises a price lock guarantee, which means you'll be paying that price throughout your contract.

When it comes to equipment, Armorax lets you purchase additional door/window sensors for $29 each. However, if you don't want the motion sensor in the base kit, you can swap that out for two door/window sensors. You can also do the same for the keyfob, and swap it for one door/window sensor.
Armorax uses the 2GIG control panel, which is Z-Wave compatible. You can choose to enhance/ scale up your security system with additional smart home equipment like thermostats, automated door locks, garage door controls, and video cameras.
MONI
If you prefer an all-inclusive solid brand with professional installation, then MONI is an excellent choice. MONI (formerly known as Monitronics), is currently the second largest security alarm monitoring company in the US. They've been in business in 1994, and while not as big as ADT, they're still a well-established brand in the home security business.
MONI offers three separate plans – Core ($39.99/month), Connected ($49.99/month), and Comprehensive ($59.99/month). 'Connected' lets you use MONI's mobile app, which allows you to arm and disarm your security system remotely, while 'Comprehensive' provides home-automation (via Alarm.com) as well as video functionality.

Higher tiered plans will have a few more perks and gadgets, but generally all of MONI's plans come with the same base equipment package. This includes a smart touchscreen panel, three door/window sensors, one motion sensor, and one keychain remote. 'Connected' will upgrade the control panel to a 7" panel as well as provide the use of the MONI smartphone app, while 'Comprehensive' will have the upgraded panel, mobile app, as well as an indoor video camera and garage door controller.

MONI provides professional installation, and charges a $99 installation fee for the 'Core' and 'Connected' plans. For 'Comprehensive', the installation costs jumps up to $149.

Like its sister company, LiveWatch, MONI also has the ASAPer feature, which notifies your emergency contacts simultaneously and creates a group chat to resolve the situation.
Note: MONI has an authorized dealer program, which means you'll be dealing with the nearest dealer to your location. This also means that the price, equipment availability, and contract details will vary depending on your dealer. Also, bear in mind that your dealer will be handling your installation.

In short, MONI is perfect for those who don't want to think too much about a home security system, but just want something good. They're an established brand, and the option of professional installation means you don't have to worry about setting up your system.
Bottom Line

© CreditDonkey
A home security system can provide better security, and greater piece of mind. Many burglars report that they will not enter the house if they notice a camera or if a loud siren goes off, so investing in a home security system can greatly reduce your risk of being robbed.
When choosing the right home security system for you, think carefully about your needs. Choosing the best, most expensive equipment isn't an option for everyone, so prioritize what's important.
First, outline your budget for a security system. This should include factors such as how much you can spend on a security system, how many valuables you have in your home, and the kind of neighborhood you live in. Having more valuables and living in riskier neighborhoods would naturally require a more sophisticated system.
Next, consider what else may be useful for you - environmental monitoring, video surveillance, and home automation may not be strictly necessary, but might add an additional layer of security and comfort to your home.
Finally, consider the kind of monthly commitment you'd be comfortable making. If you're unsure, focus on plans with shorter contracts, or no contract at all. Most plans have a strict cancellation policy, and you might be forced to pay the remainder of your contract for early termination.
With so many options available, there's a perfect home security system for everyone. Just make sure to match your needs with the right provider.
Disclaimer: Opinions expressed here are those of the author's alone. Please support CreditDonkey on our mission to help you make savvy financial decisions. Our free online service is made possible through financial relationships with some of the products and services mentioned on this site. We may receive compensation if you shop through links in our content.
More from CreditDonkey:
---