Best Family Travel Blogs for Amazing Memories
---
These are the best bloggers who have chronicled how they travel with multiple kids and explain how you can too.

Best Family Travel Blogs © CreditDonkey
There are many family travel bloggers out there. We are bringing you the very best ones to follow, whether you're just dreaming about travel opportunities or you want to give it a try yourself.
Top 100 Must Read Family Travel Blogs

© CreditDonkey
Fantasize about going on an adventure or pick up concrete tips for actually taking your family around the world by following any of the 100 top family travel blogs chosen by CreditDonkey.
Hundreds of millions of webpages about family travel are vying for your time on Google. In this selective list, we rounded up the bloggers who consistently offer practical information families need. Several of these bloggers have even given up their homes to go on long-term sightseeing missions that give their kids a memorable worldview they wouldn't get otherwise.
---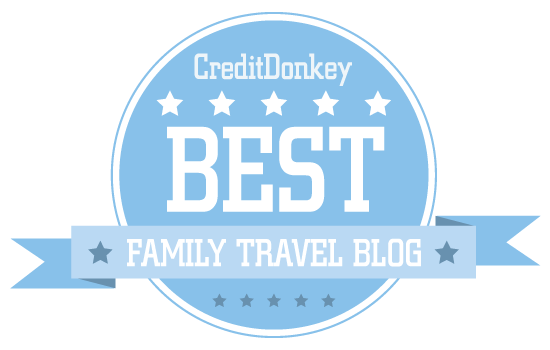 Best Family Travel Blog © CreditDonkey
Get tips on how to travel with ease with your family (no matter how small your little ones are). Find some favorites among this top 100 list of family travel blogs above.

© CreditDonkey

© CreditDonkey
Michelle Kaiser is a retail analyst at CreditDonkey, a credit card comparison and reviews website. Write to Michelle Kaiser at michelle@creditdonkey.com
Note: This website is made possible through financial relationships with some of the products and services mentioned on this site. We may receive compensation if you shop through links in our content. You do not have to use our links, but you help support CreditDonkey if you do.
More from CreditDonkey: