5 Coupon Mistakes Even Extreme Couponers Make
---
Let's face it. Saving money with coupons can be thrilling. But let your couponing go awry, and you'll be down in the dumps when you realize you've wasted time, effort, and — perhaps worst of all — possibly money you shouldn't have spent.
To avoid the potential couponing frustration, we spoke to self-proclaimed extreme couponers about the errors even they have made in the past when it comes to clipping and saving.
These are the folks who double up on deals because they always know what's on sale and where to find the latest coupons. They also have their own version of a grocery-store aisle in their basement, with a full stock of cereal, crackers, and shampoo.
When done right, extreme couponing can pay off big time. Steer clear of the mistakes veteran couponers have made.
Mistake 1: Getting addicted to deal hunting.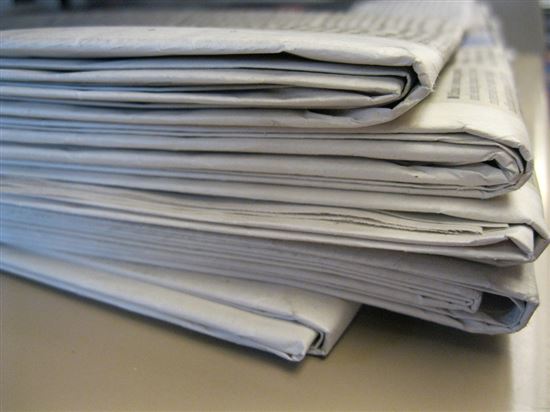 © University of Illinois Library (CC BY 2.0) via Flickr
The idea of saving money on products is an alluring one, but beware — searching through circulars and newspapers and digging around online can take a lot of time if you let it, and if you don't know where to look, that can become very frustrating very fast.
"When couponers first figure out how to really save with strategic couponing, they tend to get caught up in all the deals they can score," says Cindy Livesey, founding editor of Living Rich with Coupons. "This causes them to either burn out quickly, or they wind up with tons and tons of products they don't need."
What to do instead: Limit how much time you spend on looking for deals. If you're just starting out, that may mean just 2 hours a week. Or if you do reach "expert" status, you may find 3 to 4 hours is actually time well spent, according to Livesey's estimates.
It's also a good idea to be thoughtful about where you search. Start by signing up for online newsletters and following the Twitter and Facebook feeds of the brands that you enjoy, since many companies offer exclusive coupons social media. Don't spend a ton buying every newspaper you can to score deals, either — you could end up spending more than you're saving. Buy a copy for yourself and see if you can mooch off a friend or family member who isn't as into coupons as you are.
Apps like Coupons.com, Grocery IQ, and RetailMeNot are good sources as well, but pick a few favorites and don't site hop all day. It's fun to play around and try new resources (like CreditDonkey); just be sure to keep your eye on the clock.
Mistake 2: Giving into impulses
Here's the downside about couponing that even extreme couponers don't like to admit: If you're making a conscious effort to constantly score the best deals, you have shopping on the brain.
The more you put yourself in a store or go to your favorite retailer every time they offer free shipping, the more prone you are to impulses. And impulses are really really hard to avoid when you know you're getting a steal.
What to do instead: They say you should never go shopping hungry — and you should never go shopping without a list, either. "Straying from your shopping list with impulse purchases will quickly drive up how much you are spending," says Bryan Michael Plummer, a couponer since 2010. A list will encourage you to be more selective in your purchases and avoid picking up unnecessary items just because you can save a couple cents on them.
Related: How Retailers Trick You to Spend More Money
Mistake 3: Letting the things you buy with coupons go to waste.
Kathy Spencer of How to Shop for Free says she sees this one all the time: people get these bargain deals on all kinds of products, and then, because they don't have an appropriate system at home, items expire or go bad before they can use them.
What to do instead: Before bringing home any goods, get organized. Spencer says any time she brings goods home, she arranges her shelves on a rotating basis so that whatever is expiring the soonest is put up front, and items with the longer shelf life are shuffled to the back.
Mistake 4: Changing your eating patterns to fit your coupons.
The appeal of switching out the healthy cereal brand for the less-healthy one — just because you have a coupon! — can be big, but resist. "Most of the food items that can be purchased with coupons are processed foods, void of any nutritional value," says Jacob Lumby, one-half of the Cash Cow Couple.
If you're buying something just for the deal factor, you're not exactly saving money. You're spending money for the illusion of getting a deal.
What to do instead: Couponing can be a lot like dieting — just as it takes will power to resist the thrill of an ice cream sundae, you may have to constantly remind yourself not succumb to the pull of a hot deal for something you wouldn't normally be interested in.
Set yourself up for better habits by limiting yourself: redeem one amazing coupon for an item you wouldn't usually get but you want to try. This way, you'll get the thrill of using the fabulous coupon and saving some money, but you won't be consistently spending frivolously on items that you may not even like.
Related: Why Coupons are Bad for You
Mistake 5: Comparing yourself to other couponers
It's easy to get caught up with stories of other coupon mavens who have walked out of a store with a single-digit tally of groceries. Behind that tale, however, is the truth: That may have happened once to that person who was able to stack coupons on top of the store's weekly circular items, but it doesn't happen every week.
What to do instead: Keep comparisons out of the equation. Focus on your needs and the needs of your family. You don't need to one-up your neighbor or even yourself — shopping deals are cyclical and seasonal and so are your cravings and needs.
Half the job of couponing has little to do with saving money. It's called a job. As Spencer says, couponing should be fun, empowering, and exciting … so let the games begin!
Related: Beginner's Guide to Couponing
Note: This website is made possible through financial relationships with some of the products and services mentioned on this site. We may receive compensation if you shop through links in our content. You do not have to use our links, but you help support CreditDonkey if you do.
More from CreditDonkey: